Always, Food is Life
Date: April 27, 2022
Author: JustMaryel
A gloomy Wednesday read.cash citizen❣️ Days to go and we will end this month together will our monthly report if you could did it like others. Along with that 11 days to go the election will happen the most awaited day of all the Filipinos because that day is the day we will select the most qualified candidates from presidential to local positions. Anyway, another day that I am given an opportunity to attend a meeting de avance from another group of candidates for me to listen to their agenda. I could say this team has good feedback from the elder based on their experiences from their past term. Most of them say the same thing on how approachable they are and how they serve the people. Marami na talaga silang natulungan even they know some elders personally. I remember when I was young my parents and most of my neighbors could easily ask for help from them, especially the mayor who had a friendly approach. I am not biased but everything is feedback from the elder slash senior citizens who truly experience their term. Their term leaves a good legacy that people always remember.
Moreover, the monster inside of me is awake due to endless scrolling on facebook where I always encounter delicious foods that really makes my crave grow higher. Gosh, food is life as always and I think all of us agree with me, right? Let me introduce to you the foods that make me drool🤤.
---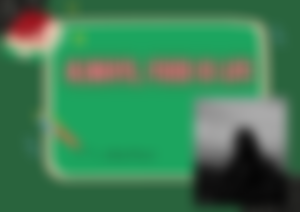 Desserts? Ice cream, cakes, cookies and more sweets. Gosh, right now I want some🤤.  Desserts also complete the meal. When the protocol is not that strict small business starts to operate, specifically the milk tea that is quite affordable and a perfect partner for pizza and hamburger.
I am into fast food chains namely Jollibee, McDonald and Mang Inasal. I love chicken, hamburgers, spaghetti and halo. I know it is not healthy but I don't care as long as it is delicious then be it but of course I know my limitation on this food.
Who is a fan of street foods? Because I am into street foods, I even viewed my perfect date to be on a street full of food. It sounds weird because it is far from other dream dates but the most important thing is the person whom I am with. Currently, I am advised to avoid for the meantime for my health because of too much intake of oily food. Despite that, street food is life talaga si ako. 
Vegetable salad involves eggplant, cassava tops and lady's finger or okra, a blanch way of cooking. It is a perfect combination with some sauce, especially spicy sauce. Honestly before I was not into okra or lady's finger because of the way it looks but when I tried I fell in love with it and the same goes with others.
Thanks a lot my dearest sponsors❣️
---
Recent Articles:
Never Have I Ever Series:
Previous Articles:
Lead image is mine edited in Canva.