B.I.N.G.O Discussion
Date: April 28, 2022
Author: JustMaryel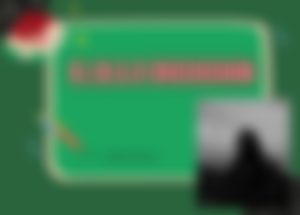 Being at read.cash my life starts to become better from zero balance into something that huge but the impact is there and visible. We all know no one  can predict how much we can earn. There are days we earn higher and there are days we earn less, which is the big challenge to be better and to improve.
In spite of how much I earned I am always grateful because it signifies that Rusty didn't leave me on this journey. Through ups and down, we will always keep striving to prove that we deserve what we have right now. I always try to connect and conceptualize how someone's life changes because of read.cash. The platform opens many doors that we will always be grateful for.
Nothing can surplus read.cash by imagining we will just write whatever topic we want and then we earn as long as it is guided by the rules. I was into playing and earning money before I met read.cash. I am so desperate just to earn but I always ended up with nothing. I downloaded various games applications, mining and plenty of catcha.
Going with the flow until I am familiar with it, is the first thing I put in my mind when I finally joined read.cash. I don't do anything but I have courage with me that when no one believes in me still I have myself to cheer it up though it's 50-50. Vividly, my struggle before is how to indicate the links and lastly the activation of sponsorship. Later on, I figured it out by myself.
One opportunity leads into another such as knowing more in crypto and some dive into trading. We are not just earning but also learning more things such as stories, cultures, perspectives, especially the trading part. Trading makes someone more eager and driven to dive into deeper having the faith that we have a future on this. It's part of our daily life that no one can compare how read.cash brought something to each one of us.
---
Bingo is the whole word of the acrostic. I don't know why I write those things because as I ponder, it has nothing to do with my supposed main topic today. Gosh, my fingers really have their own mind to end with that acrostic. I don't even know why I choose bingo word to make an acrostic. Still, I am pretty amaze hahaha nagbubuhat ng sariling upuan si ako,lol. Anyway, I remember when I heard bingo first thing comes into my mind is my childhood memories where I love to bingo outdoor play where all of us form a small circle at first and after we say "BINGO" all of us will jump backward before the chant starts. When the chant ends, someone will aim to step on someone's feet to be eliminated and then that person will blink one of his/her eyes, which means passing the turn to step someone's feet.
Other bingo is a kind of gambling where there are bullets and it has numbers from 1 to 75. The card has five lines B.I.N.G.O. At B it composed 1 to 15, letter I 16 to 30, the N 31 to 45, G 46 to 60 and O 61 to 75. If you wonder, why do I memorize it? Well, I was a gambler before from cards and dominos but it was all in the past.
Gosh, I will end this bingo discussion and cut my blabbering baka sana pa mapunta ang usapan,lol.
Thanks a lot my dearest sponsors❣️
---
Recent Articles:
Previous Articles:
Lead image is mine edited in Canva.