Not One or Two nor Three but Five
Date: April 06, 2022
Author: JustMaryel
Rainy Wednesday read.cash citizen❣️ Entire day, since yesterday night the rain never stop until this night but thankfully it is not heavy rain like the other provinces who experiencing flash flood which makes them to leave their houses for their safety. Extending my prayers to them, you can extend yours too. Still no news about the damages but hopefully no loss of life was involved.
Anyway, I spent my entire day doing my assignment and clearing some articles. Thanks to kabit @Probinsyana "Do you feel that you deserve love" article for saving again this time.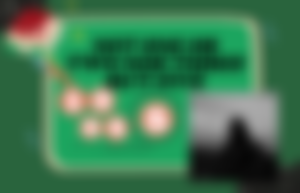 Definitely yes, we all deserve to be love and be love. Somehow, life is unpredictable that are full of surprises because no matter how long people wants to be love their are people who will makes us feel that we don't deserve to be love. Lucky, to those who have never experienced or who have never been in a toxic relationship with locking each other. I firmly believe we deserve love - a love that cherish us, a love that help us to grow, a love that is pure, a love that chooses you everyday and a love the sticking through ups and down of life. If you feel unloved, remember God loves you and never stop loving you.
It is what I am dealing with right now. I don't know why but since I reach my 20's the pressure becomes heavier. Pressure of being a disappointed daughter, the pressure of being surrounded and the pressure of being compared by someone. Pressure that makes me exhausted everyday that no one knows co'z I can't open up with someone because I feel I am just disturbing them and even my family has no idea what's happening though I really want to speak up but I can't because their minds are close to understanding. Proven and tested, those attempts I've made.
Worst habit? I have the worst habit not one or two nor three but five on the list. First, sleeping early, literally early in the morning  like 2 or 3 in the morning or beyond depend when the sleepiness come over. It happens due to overthinking which I also recognize a worst habit becauae it will target my mental health to be unstable and triggered my anxiety attack and welcoming voices. Eating too late thay makea my ulcer worse I've never notice and taking bath even though I  just slept 2 to 3 hours. Lastly, exposing too much in radiation in using cellphone. My phone never been in to low battery mode for the reason our extension wire is always beside. Gosh, that's how crazy I am.
Truly yes, despite the fact when people was in suffering believe there is no hope to get over with it. Beyond suffering, hardships and struggles tbat we thought to give in either let us acknowledge that we suffer for the brighter future. There is always a reason for every suffering maybe suffering in family, suffering in finance, suffering in relationship amd more suffering in life that will teach us to be more stronger and braver for the next day/s of our lives. Keep fight until one day that suffering will turn into victorious testimony.
Thanks a lot my dearest sponsors❣️
---
Recent Article:
Never Have I Ever Series:
Previous Articles:
Lead image is mine edited in Canva.