I'll go with...
Date: April 03, 2022
Author: JustMaryel
A rainy lovely Sunday night read.cash citizen❣️ After the service the youth department has a beach bonding near in us where I am so glad to participate to enjoy and be relax but due to tiredness I decided to take a nap which lead into sleeping for 3 hours which means I missed the bonding at the time co'z I am able to gain enough sleeping. No plan to publish but I need to grind and thankfully to save articles that always save me in this kind of situation. Thanks to my kabit @Probinsyana for her " I can do both" who inspires me to do mine.
With more blabbering, lemme start 😊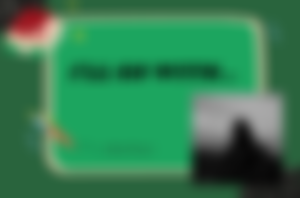 ---
I can do both depending on my mood but specifically I am into talking babies, I just love them. I love how adorable they are, especially their chicks that I really want to squeeze. By the way, I was in the ministry in our church where I am a children's teacher because Pastora sees how I enjoy being with the children despite the times of difficulties when they are hard headed that really get into my nerves hahaha. Somehow, I can be a pet lover like Mama and support her.
I feel dizzy but not to the point of fainting because the moment I feel something I will put it in my mind to take a rest for a minute to relax. In farting, we all fart as part of human behavior. In Bisaya, we have the fun quote but true "ang dili ka utot, patay" (if you cannot fart, you'll die) I always laugh every time someone told this one I know don't why either 
I don't want to live with any of them, considering they don't give me the peace that I wanted to live with. Loud, nosey and Marites neighbors are what I really don't want to be surrounded with. If I am ready to settle down and have my own family I will make sure to move to another place where we can have peaceful living and away from those toxic and crook minded people. Gosh, I've done enough with them.
Even I want to choose both of them but to I have to choose one and I'll go with free lunch with delicious viand and side dish with a perfect combination of beverage and soft drinks will do. Choosy yarn,lol. Honestly, I like desserts but I am not really into dessert person like small portion would be find with me well exempt with the dessert who has hotdog ingredient like spaghetti but I just eat more hotdogs than the pasta.
I'll go w8th bad body odor rather than bad breath. Years ago, I had a classmate slash a friend of mine who had bad breath and I couldn't tell her because she might be offended and I think she'd have noticed it because our boy's classmates would have mocked her. I think there are people who have this kind of hygiene problem and I think it is because of what they eat. In body odor, I can bath 3 to 4 times a day with "tawa" (I dunno the English term but it is a white deodorant) as Mama believes it will ease odorness.
It hurts so much to fall on your face so I'll go with falling on butt . It is quite normal, especially when I was a kid. In the end, there is nothing to lose if it will be wounded or what but in fact it somehow affects self-confidence like what happened to my friend.
If you read my previous articles, you already know what I chose but for the convenience of others who didn't, I'll go with my phone in the bathroom like literally every time I go in the bathroom my phone is always with me no matter what. I do scrolling, watch videos and even read or write articles. What are you?
I love both but I'll go with taking out my orders because I find it more saveable and not too pricey because you want a choice to not order rice and beverage for the reason you have already at home.
Licking? Sucking? of what? hahaha.
I always prefer to look at what is inside rather than the outside appearance. I'll go with ugly genius or even just having great core values in life especially in terms of family matters. Hot but moron, no thanks😊.
Receive one as I am a bad dancer that might lead to a disaster dance hahaha.
Thanks a lot my dearest sponsors❣️
---
Recent Article:
Never Have I Ever Series:
Previous Articles:
Lead imagine is mine edited in canva.