The Land of Bir Tawil
Date: April 5, 2022
Author: JustMaryel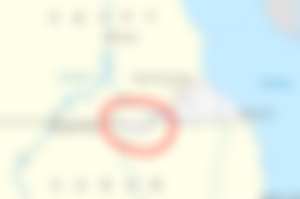 Bir Tawil is a 2,060 km2 (795.4 sq mi) area of land along the border between Egypt and Sudan, which is uninhabited and claimed by neither country (source). Bir Tawil is the last truly unclaimed land on earth: a tiny sliver of Africa ruled by no state, inhabited by no permanent residents and governed by no laws (source).
To better understand, looking back to 1899 where the British drew new borders (straight line) , which they later redrew (zigzag) after taking tribal settlements into consideration. Egypt recognises the original border which places the Hala'ib Triangle within Egypt and the Bir Tawil area within Sudan, but Sudan recognizes the 1902 border, which does exactly the opposite (source).
As you can see in the picture there are two lines namely: a straight line and a zigzag line. In the straight line Bir Tawil belongs to Sudan and the Hala'ib belongs to Egypt and vice versa in the zigzag line. Both of them want to own the Hala'ib triangle due to some reason for being more beneficial than owning the Bir Tawil. Hala'ib is near the Red Sea, which has more oil reserves than in Bir Tawil that is less lacking of natural resources and surrounded with desert and mountains.
One of them must only choose one either Bir Tawil or Hala'ib. Obviously, both of them want the Hala'ib that makes the Bir Tawil still unclaimed land. Apparently there are individuals who try and want to claim the Bir Tawil to their own by putting their flag that signifies "owning" and to make it an official state under their power.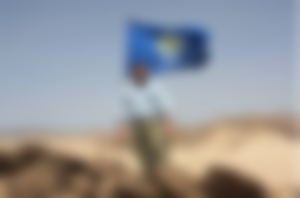 In 2004, Jeremiah Heaton, the first person who wanted to claim Bir Tawil, who lived in Virginia. After Heaton found out about Bir Tawil, he flew to Egypt and crossed the desert. Heaton planted a flag designed by his children and called Bir Tawil the "Kingdom of North Sudan" because of his 6 years old daughter's wish to become a "Princess"(source). The Kingdom of North Sudan has failed to establish an infrastructure, currency, military, police force or population.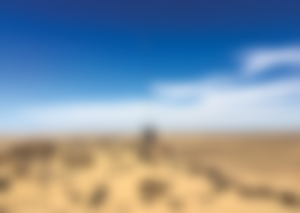 A close Russian friend went to Bir Tawil in December 2004 and raised their flag to claim the Bir Tawil.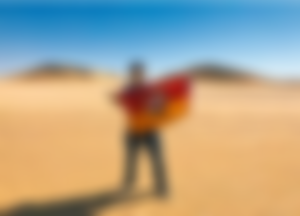 He is an Indian businessman specifically a IT entrepreneur who wants to claim the Bir Tawil and call it " Kingdom of Dixit" and declared himself as a "king". Suyash Dixit posted on his Facebook saying: 
I, Suyash Dixit, first of my name and the protector of the realm, declare myself as the king of "Kingdom of Dixit". I call myself King Suyash First from today. I declare this unclaimed land of Bir Tawil as my country from now to the eternity of time. I pledge to continue to work for the prosperity of the people of the country and this motherland. I travelled 319km (to and fro) in a far desert with no roads to claim this unclaimed land of Bir Tawil. This 800 sq. miles of land belongs to no country. It is the only place on earth where humans can live and survive but is not a part of any state/country. Following the early civilization ethics and rule, if you want to claim a land then you need to grow crops on it. I have added a seed and poured some water on it today. It is mine.
---
I don't know how to cope with this topic co'z earlier I just tried to think what I should write today. By exploring and looking for a topic my mind suddenly clicks into "unclaim" things and there I discover about the Bir Tawil whom I just know at the very moment. Does everyone here know about Bir Tawil?. Despite the claims of different individuals, none of them succeeded in claiming the said unclaimed land. Anyway, it is a great feeling discovering new things by my own research and exploring. The reason is very obvious, which is the map dispute.  In spite, the area controlled by the Ababda tribe is near Aswan, Egypt.
If I'd mention something wrong, let me know in comment box.
Thanks a lot❣️
Ate @FarmG and Ate @Blogh thank you for renewal of sponsorship.
---
Recent Article:
Never Have I Ever Series:
Previous Articles:
Photos used from Google provided the link as acknowledgement.
Lead image is mine edited in Canva.