November 18, 2021
If I would be asked, I would rather face my fears so I could overcome them.
After reading @JustMaryel's article about Respect Fears, I was inspired to write this one. Thanks to @Infinity for initiating this prompt. It awakened my sleeping writer's soul. If you are curious about this prompt, just tap here.
Indisputably, we all have fears about certain things as it is normal in us. When perceiving danger, our body involuntarily reacts to the situation ensuing fear, provoking anxiety, or causing us to panic, especially if the situation could threaten our lives. Just like being involved in an accident, or facing a venomous and dangerous creature, being on the edge of a cliff, getting severe injuries or sickness in our body, etcetera.
I wonder how @TengoLoToDo did not have fear of heights and planes after being involved in several plane crashes way back. Because if it was me, I would fear riding on a plane and I would fear heights. You can check his stories here Fact or is it Fiction?
Some even developed phobias after being involved in precarious situations or falling on the verge of death. Basophobia or fear of fall for instance. Even Philophobia or fear of falling in love again after suffering great painful breakups or separations, which I guess I acquired. And the typical Thanatophobia or fear of death that everyone most feared of.
Those are just common types of fear that we usually acquired after experiencing terrible circumstances. The fear of failure is also inevitable, especially for those who don't accept defeat. What about fear of failing an exam? Of course, students could relate. And the fear of sickness, especially for those mothers who devoted their whole lives to their families just to give them good health.
---
When I created this title, I suddenly asked myself if there is a certain fear of fear which I never thought of before. But Mr. Wiki says it's called Phobophobia or fear of fear including intense anxiety. However, I won't tackle it and I am referring to another FEAR.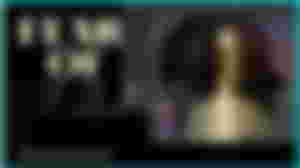 Have you ever feared other aspects in life aside from the typical fears we are feeling in our normal days?
F-uture. Have you ever feared your future? As we wake up in the morning we feel grateful that we reach another day of our life. At the end of the day, we are more grateful that we survived the tough day. At the same time, we always think about tomorrow. And oftentimes, we are worried as we do not know what tomorrow or the future holds. We are worried that things might not fall according to how we want them to be.
Back in the times before stepping into this foreign land, I felt disappointed how things become so messed up as they didn't fall into where and how I wanted them to be. While looking at my colleagues, they have already traveled far and achieved the lives they wanted to be. I'm a person who can't control myself but worry about what people would say about me. Think of what would be the outcome of my actions. And worry about what in the future I would be like. Because I don't want to just lay flat on the ground and let my efforts go wasted. I always wanted to move forward.
For instance, if I work in a certain job and quit, the next job should be better and with a higher salary than the previous one. I always wanted to level up, not level down. Unless I truly needed to look back or step down. But as much as possible, I wanted to move forward and be a better version of myself. While thinking of what my life has achieved and yet attained, and how it ruins my equilibrium, I worried about what else would happen to me in the future. I'm not even certain if I could reach the spot of forty or cross over it. But if it happens, then I would be grateful and blessed. And just like what I said to George, life starts at forty anyway.
It is inevitable for us to worry about the future, especially if we have a family to support. It is inevitable to think of bad things that we might encounter in our journey and if we can surpass them. But what if we can't? Where would we fall? No worries if on the ground, but what if on the black hole with no escape?
---
E-nd. Have you ever thought of what will happen next once we reach the end of everything? End of the day. End of work. End of challenges. End of life. What about the end of the world? Doomsday would be to all of us if it happens. It makes me think of those biblical signs and prophecies if they are real and if the end of the world would happen.
But have you ever thought about what would happen if there is consistent famine, violence, epidemic, immorality, lawlessness, disasters, and death? Will there truly be an end to the world?
Even this end of my contract abroad feared me. What would happen to me next? I always think of that during silent hours. Will I be able to get another job? Or just focus on blogging? But thinking of the disadvantages it gives to my health, I could say that online work can't be my permanent job. Could I even rest after completing this certain journey? That's another fear that's creeping in me while thinking about my future.
But amongst all fears of ends, I am certain that we fear the end of life, the fear of death. Who doesn't fear death anyway? Our life alone is something to be feared of. Each day and circumstances life brings in us is something to withstand. How much more death?
The thoughts of fear of life and death ultimatum could truly drive us insane if we don't learn how to face and accept it. As they said, face the fear to overcome it. That also means we have to face death and accept the fact that everything has an end because nothing lasts forever.
---
A-bsence. What would you feel if there's an absence of everything in your life? Would you survive being a lonely soul? The absence of love. The absence of joy. The absence of faith. The absence of knowledge. The absence of courage. The absence of light. And above all, the absence of family and friends.
Those are the vital aspects of a human's life that we have to possess to live in this world. And just the absence of any of those could compromise our whole well-being and could make our life's equilibrium unsettled.
And something we most feared is the absence of our family and friends because we can't live like an island in this world. This makes me think of the future once my parents leave this world. What would be my life then? Could I manage to dwell on life without them? Could I deal with all the responsibilities that they would leave on my shoulders? Could I live my ideal life after that?
---
R-eality. Who doesn't fear reality? The reality is too vivid that we can't deny the fact that it is too perilous to live in this world full of chaos and uncertainties. The violence, crimes, inequalities, unacceptance, discrimination, unjust law, and other uncertainties that we could encounter in this world.
Even social media triggers our fear of reality as it illustrates a life that is way too different from what we have, and shows how cruel the world is. And so we opt to make an unrealistic life just so we could live at peace and feel accepted. Yet, at the end of the day, we still have no choice but to face the reality that we dislike. We have no choice but to accept the life that was given to us and live with it whether we like it or not and learn how to walk in the perilous crowd without getting insane about the reality.
---
However, just like how we overcome our typical fear, we have to face our fear of FEAR.
Why would we fear the future if we can live our lives today to the fullest and thrive to succeed? And as the adage says, "Sufficient unto the day is its own trouble." So let the day handle things and let's not worry about the future.
Why would we fear the end if there is always a new beginning, and if the sun always shines each day even after stormy days?
Why would we fear the absence if intangible things that can be developed again and we could live each day joyfully with our beloved ones?
Why would we fear reality if we could control our lives and minds so we won't be affected by whatever is horrible around us?
Furthermore, we are still standing in the midst of everything up to this day, dealing with the world, and facing the reality without getting insane.
It is all about acceptance and facing whatever fear we have. If you seem to be falling and failing, don't be afraid to, rather, be brave like a raindrop. But if you fall and fail, it doesn't mean the end of the world already. Just like @FarmGirl said, failing is not the end.
We fear things when they seem not to fall into how we want them to be. We thought we fail, but it actually happens for us to see a better direction, a better vision, to see a better version of ourselves.
We can say "I surrender, But No!" Just like what @Xzeon said. Whatever our future brings, let's face it, and think about the end as the new beginning. Even if the absence of light takes place, let's remember that the sun always shines each day to give us light, to help us see and face the reality. Most importantly, let us face our fears so we could overcome them and move forward.
Let's not live behind the wall of our darkroom. We better step out of it to see the light and the beauty of the world. And by that time we could say that "life and the world are actually pretty and are not something to be feared of."
I'll end this with this beautiful quote from Dale Carnegie.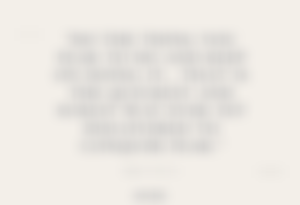 Thanks for your time.
©read.cash/@Jane (All Rights Reserved 2021)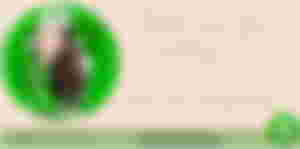 Time of writing: 11/17/21 @3pm