by Gracee / Tuesday / August 24, 2021
---
Another unintentional article was published. This article was not my plan to write about yet while checking Pinterest a photo with questions to a couple caught my attention. So, I decided to answer them through this article.
Honestly, I am not comfortable sharing my love story because I am not a good storyteller. haha. However, the questions were quite interesting for they were so simple and easy to answer. This will serve as my simple way to share some facts about me and my boyfriend even if some of you might not be interested. haha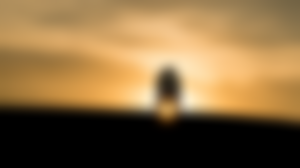 HE HAD more exes (poging pogi sa sarili eh). Just kidding. haha. If I am not mistaken he had four exes while I only had one. I did not add my boyfriend on text though and if I will add them maybe I have more exes than him.
I am more ignorant than him. This question is too vague. Ignorant in what aspect? But if we will talk about the latest trends, news, and technologies then I think I am more ignorant because honestly, I am not a person who likes being updated all the time. As long as I am not affected and I do not need it in my present life, I did not bother to check the internet. haha.
HE wakes up first because he can easily wake up even though he is so tired. One tap is enough to wake him up while me? I need a loud voice or music to wake me when too tired though I am not a person who was too hard to wake up. An alarm clock is fine.
I like to shop more than him. I think most girls like or even love going shopping. Even when it comes to window shopping, girls win. Haha. So, obviously, I like to shop more than him. Besides, my boyfriend is too lazy to go out. When he visits me, he prefers staying at home, watches videos or movies then cook food. Though sometimes he asks me to go out to shop yet it is too quick. The ending is like we just stroll and drop by in a store.😁😂
HE is messier than me and I hate it. I often talk to him about this. He listens at first but later on going back to the things he used to do. This is one of the reasons why we had a small argument. When he visited at home, he just put his things somewhere since he knows I am the one to clean or put them in the right place. If you have a family member doing like that then that is the same with my boyfriend. But when he saw my serious face and not talking to him, he knows what to do and at the end, he says "sorry" with a hug. It is cute though but I am often annoyed when he does it.
He drives better than me. Uhm, no, I drive better. Haha. Just kidding. HE is better than me when it comes to driving yet it sometimes gives me a headache when I am on his back ride because he is sometimes a reckless driver of a motorcycle. I often punch or pinch him on his side when he's making fun and do some tricks while driving.
Makes decisions more often?
I think Him though he always gives me chances to decide and make my own decisions. But in the end, I sometimes let him decide for me. Haha. I am getting used to depending on him and I do not like it but I sometimes can not help it.
Takes a longer time to get ready?
I take a longer time to get ready than him. In everything, like decision making or even getting ready when we go somewhere, I always need a longer time to decide or get ready. You know girls, right?. When it comes to self-preparation 30 minutes is so short. Choosing what to wear is hard even if we have many clothes. haha.
Both, but HE often makes a phone call because I am not that clingy. Haha. No, just kidding. I do not use to call a person (even family or close friends). I only do it if it is urgent or emergency.
So, yeah that's it. I think this is the first time I have shared about me and my boyfriend. So, I hope you enjoy and have fun reading and knowing something about us.
-the end.
Have a nice day read.cashers! 😉
---
---
Shout out to @Eylz2021, @eommaZel, and @Bloghound for sponsorship renewal even though I am not so active these past few days.
---
MY OLD ARTICLES!!
Things To Do To Brighten Up Your Mood
Darating ang Araw ating Mga Magulang ay Papanaw
Choose and Have Fun (this & that)
Recalling The Forgotten Memories
A Scary yet Funny and Awkward Incident turns into A Self-assessment