VIS and SLP are both utility tokens of play to earn games, VIS for Pegaxy and SLP for Axie Infinity, these are tokens we earned from playing the game. Due to massive hypes on social medias, SLP pumps hard last year, summer time to be exact (April-May) with a whooping $.39 as all time high while Pegaxy hype started Jan-Feb, VIS pumps magnificently last February 2022 with an all time high of $.25 per token.
Many people wanted to get in the game during the hype season, and it's hard to get in especially if you don't have money to invest because it cost a lot.. like almost 100k or $2000+ for a team in Axie Infinity and one Pega on Pegaxy that's why many are finding scholarship - like me.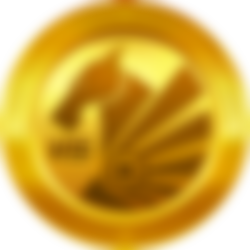 Image: www.finder.com
Now that VIS and SLP dropped badly people are now losing interest on the game and opted to find new games that is more rewarding, I understand the feeling as I am not just a player but also a little investor especially in Pegaxy since I invested money to buy Pega. Mostly active ones in #Club1BCH invested their money and didn't get back their ROI yet, I felt bad for them coz I on the other hand manage to secure my initial investment and book some profits, and PVM too. It's always a smart move to secure some gains and capital always. Although I fail it on my other tokens, especially in SmartBCH.
But due to wanting to help my siblings earn their own money, I invested back the gains I had so I can buy virgin Pega to breed. I think it multiple times if I should invest back or not, but the urge of breeding made me bought new Pega just so I can give more horses to my siblings.
Well sometimes yes, but I am the kind of person who are trying to avoid stress.. instead of stressing myself seeing the VIS and SLP price I just grind, race and breed.. I don't even bother looking at my Pega's win rate or my Axie MMR as long as it is not below 800.
Although we talked sometimes in the chat how shit the new updates, I always laugh instead of acting like a madman.. coz you know it doesn't help at all. Thinking about loss only ruin our mood and can make us stress, as long as you didn't put the money intended for bills, food and any important funds..we shouldn't stress ourselves too much.
Since May 2021 when crypto market crash badly down to where it is currently, I have understood that everything in crypto is inevitable.. coins can pumps up to the moon and it can also drop even lower 6 ft below the ground. I've also learned that if you are at lose, never sell.. you never lose anything as long as you didn't sell at lose, 1 VIS= 1VIS or 1SLP= 1SLP still no matter what the dollar price.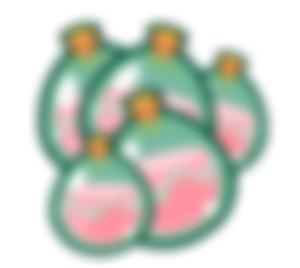 Image: https://axcited.team/
You might be surprised one day it will pump and exceed it's all time high, as long as the game developers and it's team are keenly working for the long term game economy. Pegaxy is always transparent, I love how Corey and his team working their best to make sure Pegaxy game economy will be sustainable. While Axie Infinity are also doing the same although I'm getting annoyed as they keep changing Meta every season, but it's also one of their strategy to lessen the SLP minting and all Axie's will be usable based on it's card statistics.
(Wrote this before the ronin hack, somehow Sky Mavis devs promised to get back the $600M that was stolen by the hacker - click this to know more about ronin hack.)
Our expectations are always the ones that can hurt as badly, when we expected that these games will be a life changing opportunity.. something that can give us fortune like others. If you didn't joined as early like other players, don't expect too much that their outcome will be the same to yours.
Some said playing P2E is like a ponzi scheme, those who get in early will be fortunate and those who joined late will be unlucky.. partly you can say that, but it's not Ponzi scheme since you didn't invite anyone so you can have your payouts. It's always about the law of supply and demand.
When whales took their profit, the price of the coin or token will drop..and when it drops people are having FUD (fear, uncertainty and doubt) that they don't want to invest back on the said coin thinking it will never recover and those who bought will endure the bear market. Due to that factor the demand has lowered causing the supply overlaps, so eventually price will drop and cannot recover not unless new investors will come.
How would they get new investors? It's when the token or the game will have new updates, showing the game economy is stable and safe.. that will bring trust to new investor, when more buyers come in the market price will spike as it cause more demand.. resulting to tighten the supply circulation. That's how trading works.
No, big girls don't cry. I believe it will recover, it doesn't matter how long it'll as take long as the game still existing.. it's fine.
There's no easy money, if some people got lucky.. I'm pretty sure they've lose a lot first before they gained. It's always like that, you have to experience failure first before you get success.
It's always the hardworks that pays off, if you want a quick rich scheme then crypto is not for you.. only the strong ones survive. If you like to have an easy cash, be a drug lord lmao.
Lead Image: news.coincu.com - modified

More Crypto Articles:
6 Pega's Rented To My Contacts
No More Below 800 MMR (Axie Infinity)
Tara Magtanim Nang Puno: Retweet To Plant A Tree 🌴.
Grow Your BCH Satoshis In Bitcoin.com
I Earned 0.70 BCH By Playing Axie Infinity
Studying UMA To Become A SuperUMAn
I Am Now A Chad P3 Racing Jockey
How To Cash Out VIS Direct To Gcash-Bank Acct. Via P2P In Binance
Find me at:
•readcash •noisecash •Publish0x •Hive •Twitter •Telegram •Discord •email
Date Published: April 6, 2022