Looking Around!
I'm still here in my cousins place, another sleepover happens because they didn't want us to go earlier. My mom was supposed to go to municipal to get my younger brother late registration of birth certificate because he had problems over his school records and the current birth certificate as he carried my mom's last name while he carried his dad's last name in school. Very chaotic!
Just because I'm too lazy to do crypto articles, as you know when we are not on our place it's like doing the usual task or job will never be the same. So I'll just tour you to the place where I am right now showing you some photos that I captured earlier.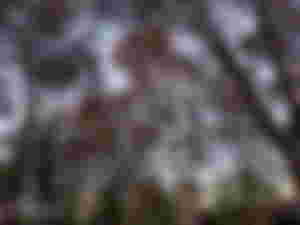 These are the rubber trees that grows in my cousins place while the houses are just below the trees, it's like they are living in woods. So refreshing because there are trees that can shade their houses when the sun shines brightly.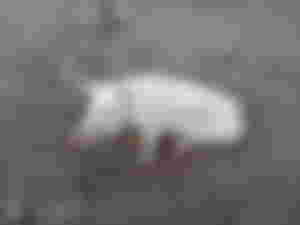 While I was walking around I saw a pig that was tied, I think it's a mommy pig because I saw some piglets that was also tired near her. The pig is not fat, maybe it wasn't feed well.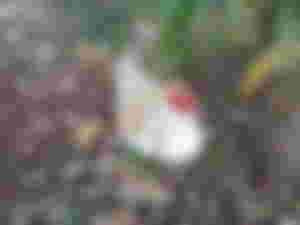 Then I saw a duck resting, while I was capturing it looks at me and didn't move. There is other group of duck but it didn't join and enjoy it's alone time, maybe because it was different breeds as they were black while he's white.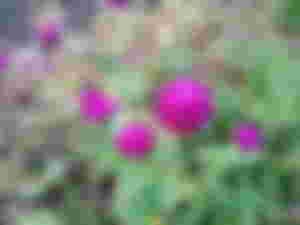 Moving forward I saw a grass with a beautiful purple flower. I remember my mum in-law that used to plant different grass even without flowers but here in our province people don't mind it, they even burn some parts of the land just to get rid of the weeds. Just look at that upper part of the photo, it was burned.
Then I walked ahead and saw corn field, I captured it above to include the trees. I like seeing trees that much because I haven't seen them for a long time when J stayed in Manila and in CDeO.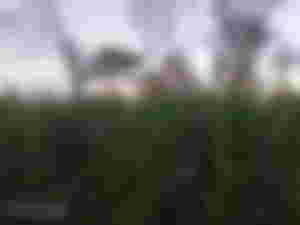 Also captured the corn field below the angle of the above photo. The corn already bear fruit but it still young and does not have corn seeds yet.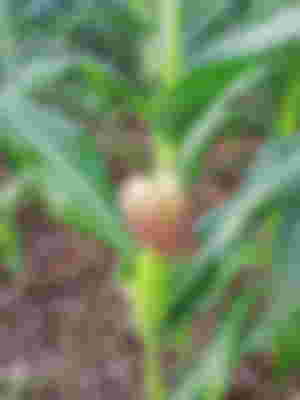 This is the young corn with it's short hair, I remember way back when I was a child I used to comb corn's hair using my fingers.
Sometimes I even braider it's hair, especially those corns that has longer hair.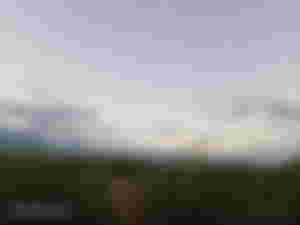 Walking forward I saw a sugarcane farm, the middle was already cut and sold in sugar milling company to make it sugar.
I just love the view since the sky was lovely. The clouds was gather on sides..the sun was starting to settle down causing the clouds has yellowish color.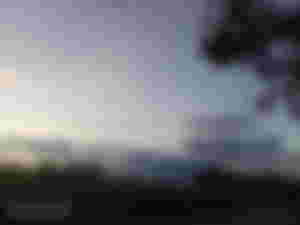 This was my last route, in the highway part.. I captured the dark clouds that was form on the same side. The green part below is also a sugarcane farm, I was on the roadside while capturing this photo.
---
I hope you like my not so cool photography, this was just a quick shot while I roamed a little in my cousin's place.
I enjoyed it because it's refreshing to my eyes to see some green colors in the surroundings. I also have some shots with evening views with the moon but this will make long, so maybe I'll share it next time.
Thank you for reading!
All images are mine, showed on the watermark.
Date Published: January 12, 2022