Unplanned Going Out
Planned things usually don't work, especially in Filipino culture we usually plans things ahead but doesn't materialize when exact date comes. There are some reasons why it's like that because each one of us has priorities, when the person you do the planning with have some urgent usually planned gateways doesn't happen.
It's common with reunion plans, where family should gather or batch mates unless they had an organizers.
Today, we don't have plans on going out.. we just planned to go in town to buy food supply such as rice. Then I decided to treat them on Mang Inasal, since we seldom eat together in fastfood chain.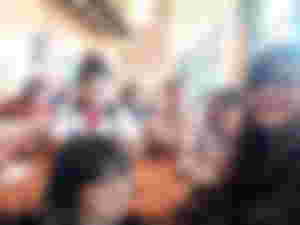 I'm with my mom, my sister, younger brother and daughter. My other sister was not with us because she has some commitments to attend to.
This is when we wait for our order, I didn't manage to capture our food. Anyway nothing special about it since it's only PM2 Chicken with unlimited rice, our drinks is an iced tea and we have halo-halo as dessert.
After we eat we decided to roam around the mall, I let my sister capture us some photos with my daughter. They were complaining why I have to take photo with my daily activities, I told them the reason.. I'll send the photo to my daughter's dad and of course for blogging purposes haha!
Just look at the photo above, I told my daughter to pose properly but she's teasing me and sit down then do silly poses. Good thing my sister clicked the camera continuesly, just look at me trying to pose better but my attention was with the naughty lil girl.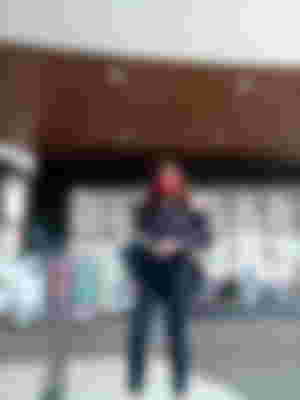 I can only have good poses when I'm alone, when I do timer shots rather than other people taking photos of me. I look so ugly, they can't capture better angle or it's just me that is very ugly haha!
I had this shot after I eat, I was the last one to finish my meal because I have to feed my daughter first. After I ate, I cleaned our table and fixed utensils so the staff won't have hard time cleaning up our mess. I am trying to push harder and apply self discipline wherever I am.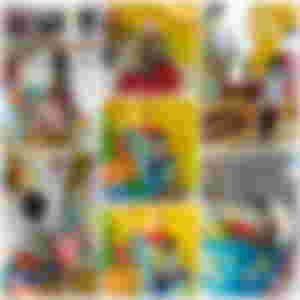 After roaming around we went to Tom's World and let my daughter ride some rides for the kids. She enjoyed it very much, she ride all of the rides and let her enjoy.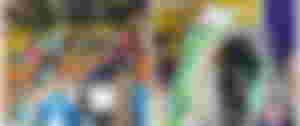 I also ride with her twice, if you wonder why I look young it's because I have a childish heart that I still wants to ride children's rides haha! Maybe this is because I haven't experienced these things when I was a child, you know back subject.
While I was writing this blog we are riding bus going home, and I'll make sure to finish this before we get off.

We didn't plan to go out but it turns out ti be a good day with family bonding, despite that our situation is not that good since we don't have our own house here in province.
I don't know if things will be better soon, I just don't want to think too much, I don't want to be stress.
Thank you for reading!
Date Published: January 8, 2022