I'll Never Deprived Her
Cheating is one of the major problems why a lot of couples break up. It's an unacceptable acts and will stain the trust, once trust is broken it's hard to fix it. Break up is fine solution when the couple is no longer growing with each other especially when there is cheating involved but what if they had a children?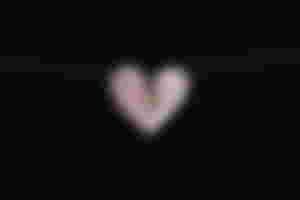 As a responsible parents both should think thoroughly for how many times before they'll make decisions, and children sakes should always be the top priority. When a person already had a child, life should no longer about themselves anymore but prioritize their child's sake..
I've read a post in noise.cash about if ever her partner will make a mistake on her like cheating, she'll never let the guy see their children anymore because her point of view is that she can no longer sleep with a guy who ditch her as she's not martyr type. I admire that she's not martyr but the part where she said "he'll no longer see our children if he makes mistakes." It gives a ring bell in my ears causing I opposed her, I didn't invalidate her stands and principle but I stand for her children's sake;
I think it's too much when your partner make a mistake and that you'll never let him see his children.. your children needs their father and you shouldn't deprive them for their rights of seeing each other. It's okay that you'll never see him again but your children? No. It's selfish acts and thoughts.

People especially men are prone in making mistakes such as cheating when it comes to relationship but when there are children involved you shouldn't be selfish in making decisions.
This is my reply to her post, I'm not gender bias women can cheat as well but men are mostly rampant based on my observation. (This is just my opinion)
I won't tell who is the user for her privacy, and if she'll read this.. I apologize, I just found a topic to write where I'll share my two cents over this serious matter.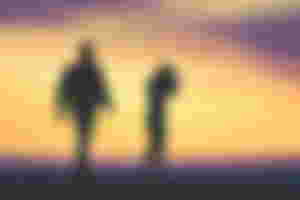 I'm not trying to attract negative thoughts or happenings in the future but I am aware that in our lives nothing is certain only the present times that is why we should always cherish our present and not linger in the past nor overthink about the future.
So if ever the scenario comes, which I don't wish to happen..I already painted in my mind what should I do. I am an advance thinker, it's better to be advance than late..so if worst comes worst you'll never panic as you already adjusted yourself for the possible scenarios. What decisions should I make that it'll prioritize my child sake rather than myself?
Humans are imperfect and that is bound to make mistakes, do a lot of failures and handling relationship isn't an exception but it shouldn't be used as an alibis to cover up mistakes. With this belief, I already made room for mistakes in our relationship. That he can be tempted, that I am not the only woman who exist in this world..
I'll forgive and accept him back depending on the weight of his mistakes, I'll try to weigh if he brought me tears more than happiness.. for the sake of not breaking our relationship so our child will not be affected, that is if I STILL LOVE him but if not anymore as hate overlaps,then maybe no.
Why it's easy for me to say this things? Well, I've been cheated and I've been a cheater during our younger years.. our relationship is not perfect but we didn't let go of each other because our mistakes outweigh the growth we have made when we're together. I also believe our mistakes way back is part of growing up since we had each other when I was 18 years old and he's 20.
If this things will occur again in the future, we can make amendments and adjustments, we'll see if things will still work out like how it used to be but if things will turn sour then maybe that's the time we will let go of each other..but..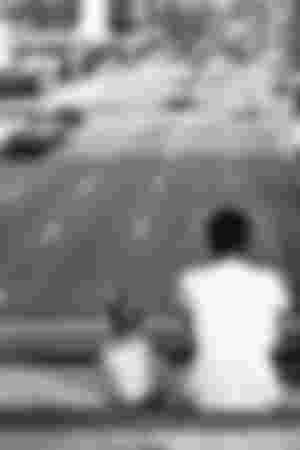 I grew up without knowing who is my father until now because my mother deprived me for knowing who he was because she was angry with him that he made her life miserable.
From that experience, it pains me seeing other children suffered a lot when their parents broke up because I can see my younger self in them. It's hard to grow up without father and I don't want my child to experience it.
I will never deprived her for seeing her dad if ever we broke up because it's their rights to see each other as father and child. Father's mistake shouldn't make the children's misery, although partly it can cause a misery as broken family is always painful in the ass but both can still be a good parents even if they aren't that good with their partners.
I'll let her see her dad but she should be on my custody since I can take care of her well as his father's job nature isn't alway around plus the fact that she's a girl, she should be taken care by a mother. But if she can decide on her own and chose to be with her dad, I'll let her be.
My child's happiness and comfortability will always be my top priority not myself anymore. When I was younger I wasn't taken care of my mother well, so I don't want to repeat it to my child.
Relationship nowadays doesn't last because couple chose the reasons or the mistakes of their partner over them. Marriage is a lifetime commitment and that couple should stick to each for better or for worst, that means they should chose their partner over their mistakes.
Of course, it depends on the situation.. when mistakes are reoccurring then it should be addressed accordingly. If betrayal ruined the foundation they have built then, they didn't built it strongly and maybe is really not meant to last.
But of course this is just my opinions and my stands in life, I know we have different perspective in life..so I'll respect whatever yours.
Image 1: Unsplash via Kelly Sikkima
Image 2: Unsplash via Eric Ward
Image 3: Unsplash via Fedirico Enni

Recent personal blog:
50,000 Views Milestones
Opportunity Seeker Vs. Getting Rich Quick Scheme
How much does it cost to achieve peace?
Struggles Of Cesarean Section (CS) Mom's
Working Smart Vs. Working Hard
---
Find me at:
•readcash •noisecash •Publish0x •Hive •Twitter •Telegram •Discord •email
Date Published: April 12, 2022