The Con Artist
You are good at tricking me but little thing you didn't know, I already know that at the first place.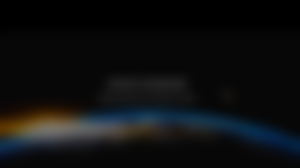 Did you also felt, do you also experienced, and do you know someone in your family, friends or around you of acting being a con artists to you just so you can give them what they want?
Because at this time, I will tell you some of my experience in the last day. You know, I don't like to talk about these kind of things and choose to be quiet but it is hard for me to do it and believe me, I tried.
Since the moment that I wrote about the topic of my sister joining to the both platform because she is begging me to teach her too so that she can also have savings for her future. She also told me that she is also have a plans to get married and broke up with her lesbian partner. So me, as a sister as I know that it was a trick because it was obvious that she just want to know where I earn so she can pass this to her lesbian boyfriend.
Take note that I am good at observing people. In just a simple move and expressions esp. those people that I am being with for a long time now.
Knowing my sister she is not the type of person that is a hard worker unlike me. It is a opposite because as you see, I give her the opportunity to earn here. I even tought her and spend my time teaching her than continue my grind on that moment.
And I know that you are wondering why I still give her the opportunity even if I know her first and possible intension?
Because I want her and I am hoping for her to be hard worker too. To think about our Mother and never depends to her when she is in needs of Money.
The fact that everytime that my Mother give us allowance, she is also spending the money that my mom work hard for her to her lesbian partner. I want to speak about that because as a daughter, I want her to think our Mom's hard work abroad.
So, what happened after she registered to the both platform?
Nothing, she spend her time commenting but in just a short period of time and after that, she stop again and I ask her why and it is because of the reason that she wants easy money. That she thought that she will earn after she will registered and a lazyness spreads again go her mind and body.
Looking by her expression is a expression of the look of someone who is greed of money; She is one of those people who wants easy money and never understand how crypto currency work.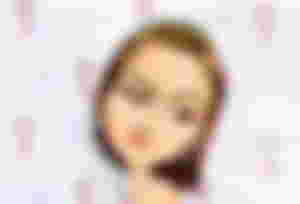 Because as you see how Senyora look at that image above, that is how those noob people look when they always want a easy money in earning and I was at the expression of shruging my self because you know it. It is one of my reasons why I don't invite and stop inviting because of How those people greed about money, Sorry for the words but I just want to spill the fact.
I always check her if she already earned some money but she just laugh at me and a answered me she doesn't have any.
Dissapointment that is how you discribe my expression right now. I am dissapointed to her because of her lazyness and you already know how she speak to me about earning here at the time that I told you about my rants here. If you read my article about that, you will remember her words saying,
"Lagi nalang yan ang inaatupag mo."
From the article titled: Realization: In the end the only person that you can relay on is yourself
She is good at telling me that words but never even look about the possible happening if I spend my time here. I can able to help our Mom and not just depends to her, unlike her that she is have that kind of mindset. That instead of helping me too to save some so that we can able to help our mother while there are some opportunity. It is opposite!
Every time and every where that I was in this house, and seeing her doing nothing after her online class, Playing Mobile Legends, watching Tiktok, and or Facebook with her lesbian partner makes me irritate. The boiling water is on my head that I can't stop myself but to be angry every time that they are like that-that If I go out to my room, my eyebrows almost side by side and my left eyebrow raised.
They are also good at telling, "Libre mo nga kami" or "Milktea nga". See how they are greed of money that they thought that all of my earnings here is just a snap of blink that I already earned them easy little thing that they did not know that It makes me tired but I didn't giving up. I feel so tired sometimes but I am always think about my goals and my Mom, So I can't give up and need to work hard more.
Sorry but, I really hate her lesbian partner since they become in a relationship. Because she is the reason why my Sister got nothing and still being like that after years. That my Mom's hard work just so my Sister finished her study in college wasted because of her.
And the scenarios when my Sister is have the expression of acting pitiful effect infront of me and saying the words that she wanted to broke up with her lesbian partner and wants to get married flashing back to my mind.
I want to laugh hard and become crazy when this moment again happened, I was at my room typing and editing my article and I remembered that it was last September 3, 2021 when my sister entered to my room and say,
"Iipunan mo nga ako." (She wants me to save some money for her)
And when I say "No" because I already convinced to myself that I can't change her anymore and I don't like to waste my time to save some BCH for her now, I want her to get some to her lesbian partner and not to me anymore.
"I-brebreak ko na siya." (I will broke up with her.)
At that moment I want to burst out my anger but I stayed silent and never say some words. Because she said the same thing, she said those words but she never do it and I was right because, in the morning of September 4, her lesbian partner came again and repeat the same thing.
Looking at outside when I went out from my cage, looks of scattered garbage in the terrace makes me angry again. They can't even clean. Like they can't even have no shame to our Grand parents. Yes, the lesbian buy some delicious viand but she just buy that because of the reason that she is with her dog when he come here. So that's also the reason why I don't eat what she buy because I felt like we are a Dog.
I don't know if How I will end this blog of mine for today but again, I just burst and let my emotions and feelings right now all out because I can't take it anymore.
Last night, we have a fight again. I just want their dogs to go home because my Cat is expriencing a anxiety, he is being jumpy and I am worried to him. To the fact that, that lesbian always let her dog coming in knowing that my cats is scared and doesn't even care. We have a fight that I even ask her the question, "Akala ko ba ibrebreak mo na?" (I thought you will broke up with her). And the response that I get is just a blocked.
Lol so yeah, I have a very difficult Problems in my Family. I have a lazy Sister and I am not writing this because I am making up stories but this is true. Sorry if you find this article of mine, me being immature but I don't know how to say all of my thought in personal to my Sister. As of now, I am still silent and not going out.
Thank you for reading!
---
My Previous Articles:

Why Popularity makes people blind?
Filipino tiktok content creators in Facebook who gets my attention
How to create and publish your own sticker pack on telegram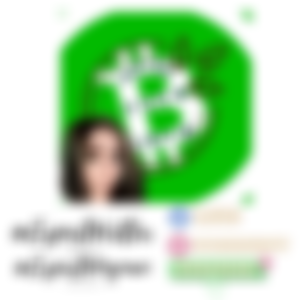 Sponsors of ExpertWritter