Good morning, everyone. It is a brand new day, and I wish you all to have an amazing day. A brand new day, means new goals to chase.
So late last night, I published an article about me asking the users if it is still worth it to stay on Read.Cash. If you want to read about it, click HERE.
I got overwhelmed with the amount of feedbacks about the topic. So I just want to thank everyone who shared their thoughts and opinions on the comment box. If you haven't shared yours, feel free to express them on my previous article as well.
But the point of this article is,
I still had to compose myself because my hands are still shaking while I am writing this article. Haha!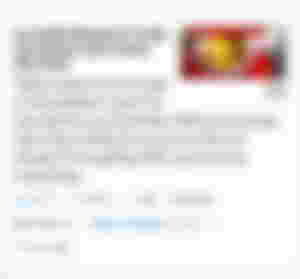 And I just want to thank the power user who upvoted my article. From the bottom of my heart,
THANK YOU SO MUCH. IT MEANS A LOT TO ME. May the good Lord bless you.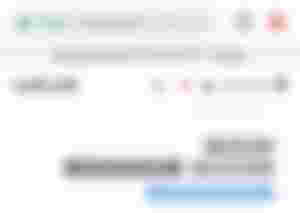 I can't remember how long did I stare at that amount on my balance. It still feels so surreal.
If you are wondering why I only have $90, instead of $100. I think it is because the site will get 7% from your earnings, and the other 3% goes to the one who invited you to the site.
And because read.cash advised users not to keep huge amount of bch on this site, I already sent the money to my personal wallet.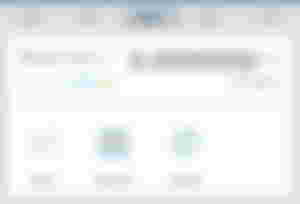 This is now my total balance of BCH that I got from this site since I joined the platform last Monday.
What a better way to start the week right than to get an Upvote unexpectedly.
~~~~~~~~~~~~~~~~~~~~~~~~~~~~~
As my way of giving back to the community, I am organizing a giveaway event. Click the link if you want to join.
Link: https://read.cash/@Eirolfeam2/the-1-dollar-question-giveaway-99ffc3a4
Be my best commenter and win $0.05 everyday. Find out how through this link:
https://read.cash/@Eirolfeam2/be-my-best-commenter-and-win-005-everyday-4faab383
~~~~~~~~~~~~~~~~~~~~~~~~~~~~~
Follow My Read.Cash Journey:
My 1st day income:
https://read.cash/@Eirolfeam2/first-day-income-from-readcash-631c5bc7
My 2nd day income:
https://read.cash/@Eirolfeam2/2nd-day-income-from-readcash-tips-from-a-newbie-82842a6e
I got 500 views on my 2nd day:
https://read.cash/@Eirolfeam2/how-i-got-500-views-in-just-2-days-tips-for-another-achievement-470abf90
I got 100+ Subscribers in 5 days:
https://read.cash/@Eirolfeam2/how-to-get-100-subscribers-in-5-days-helpful-tips-73e9b09a
I earned $7.32 in 1 Week:
https://read.cash/@Eirolfeam2/i-earned-732-in-1-week-on-readcash-b5507984