Changes, reflections and priorities
Hello again dear readers!
I'm back! A few days ago I commented here that I was going to take a break for a few days, basically because I was going to be away and therefore busier and so I could also disconnect a bit from this online world (although never really completely) but from Read.cash in a few days especially in which it seemed that everything was fading away...
It wasn't fading away, I actually stopped getting tips from Rusty for almost two weeks without knowing why, and just one day after my little hiatus, I found out the news. Thanks to @Unity who posted on Noise.cash about the article RandomRewarder had written about "his latest tip" from him (you all know that article already, right?). That's where the social upheaval began. But I was far away, on vacation (Merry Christmas to all!) and without realizing the situation.
Shortly after I read the article, but I have still been busy and not fully focused, but I have had a bit of time to reflect on this issue and specifically also to read your opinions and positions.
And my opinion? Well, it is normal for there to be changes, there are changes in all aspects of life and the world of cryptocurrencies is even faster, more volatile and ever changing. We could all expect it in some way. So the surprise has not been great, perhaps more the moment.
It has been at a crucial time for me to some extent, it has not only coincided with my hiatus, but also with a new little job! That's good news I wanted to share with all of you in a post but it appeared just one day before I went on vacation and just one day before I took that break here on Read.cash.
So it all seems like a coincidence, although coincidences don't exist, or so I think… And I've had to think and reflect during those days away, and also now about what to do in the following times.
And what am I going to do? I suppose that many readers will leave the platform, instead I have seen that others commit to it and continue to publish articles. Sharing BCH among everyone may make the site maintain itself, although it does not seem easy, because precisely those who have earned BCH did not always share, although not all users have been like this, there are great generous and great friends here, and they continue to be there.
I thank Read.cash because I did win something, although more at the beginning, despite having entered here late, in three weeks it will be my first year on this site, and I must say that @Gemstone convinced me because I was not very sure . And yes, everything was pretty good at first, but crypto winter came or Rusty wasn't so visible anymore and he didn't visit me as much, less and less, some other users became very supportive @Coolmidwestguy @Unity @Jelena @Gemstone @fantagira @ARTicLEE and some others…! THANK YOU!
Then I decided that taking a break might be a good idea and come back with renewed strength and hope to see more of Rusty for my articles, not knowing that one day later everything was going to change. Read.cash has changed, and it wouldn't matter so much, if I had the same time, but just one day before the announcement of the platform, I received the announcement of a new job, which, although flexible, will require some extra hours to dedicate and that I have to choose and remove from other matters. It is a matter of priorities.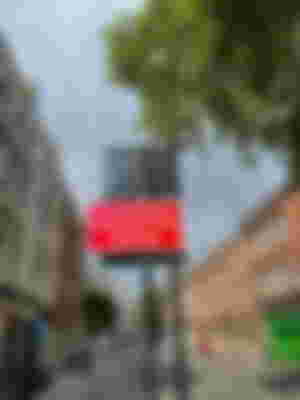 It is difficult, but sometimes there are priorities, and I must confess that when it comes to platforms, HIVE is my main priority and I want to continue publishing there. At the moment, these days of vacations, updating, personal tasks in life and the new job, I realize that I will not be able to handle everything.
It is not easy (it is almost impossible) to share frequently or daily own quality content in different platforms and comment or answer other comments and read other posts as well, if I will have less time from now on...
So this coincidence is not such a coincidence but a sign perhaps, something that leads me to think that I should stop some of the things I do, and the income to live is more important than what is now rather a nice hobby, writing and read. And inspire and be inspired.
I will continue doing it but I must learn to manage my time better, to make selections and know how to choose, because we all have priorities. My personal life, work and then yes, other sites like Hive will be my priorities, so now is the right time to leave Read.cash.
It's sad, it's been a year in which I've met new friends that I hope to continue seeing not only on Hive, whoever it is, but also on Noise App (I'll stay there although I see that the activity is not what it was before in the old version, but it is a practical way to maintain contact more directly).
Because the bad thing about these changes is that virtual friends are lost along the way, although after some way we find ourselves in other places. And maybe again in the same place, because it doesn't mean I'll never post anything again… I really don't know. So maybe this could be the last article of this year 2022 or the last forever... It depends on many things, it depends on time, it depends on changes and it depends on life.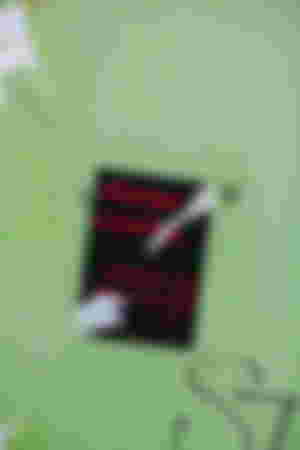 I thank you all, just in case, for your attention, for your words and nice comments, for your wonderful texts and your motivating challenges. And I thank Rusty for promoting this cryptocurrency BCH that we love so much and that we hope will go very high. Well, who knows, maybe some day there will be a surprising change and everything will be better, here or on new projects, because everything changes and we have to know how to adapt, in life and in the cryptocurrencies. And if it's with good friends, even better.
I wish you much success, here at Read.cash and wherever we continue to read each other. My best wishes!
See you and read you more out there... December 28, 2022
More articles here!
Living with an Attitude of Gratitude
The 200th! and maybe the last?
Christmas challenge! Decorations, surprises and plans
And now again this, Noise (updated!)
Time to say goodbye, Noise.cash
It's December! And who is this?
Me, my friends and some questions
This text is totally mine and original by ©Duvinca 

The images are all from Unsplash.com

I'M ALSO HERE: Noise APP / Ecency(Hive) / Publish0x / Odysee