This is a random post
Yes it's a random post because I don't really know what it's about, that is. Well in Spanish there would be a word for this kind of text: "batiburrillo" jaja (it's a cute way at least for me, to just say: "a little bit of everything").
Well, I could start by saying that today here again seems like Sunday because it's a holiday. There is little left for the Christmas holidays to arrive and here we have two extra holidays this week, today December 6th is the Constitution Day.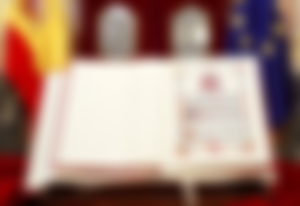 Yes, it is a small booklet where all our rights are supposed to be proclaimed forever, as a protection, and where the current configuration of our state is defined. But in reality there is nothing to celebrate since we have always seen that some, that is, politicians, do what they want. And in the last two and three years they have directly violated fundamental principles and inalienable rights of citizens, and nothing has happened here and in any other place. Any of us who violated something of the Constitution would go directly to jail, but we know that there are always some "people" with privileges. Nothing has changed.
On Twitter there is a hashtag today #FelizNoConstitucion (it's like "HappyNoConstitution day")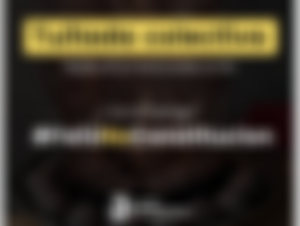 And the insult and attack on our individual rights and liberties continues... negotiating with a gang of terrorists (now they say they are "politicians") that killed many people on our streets in the 80's 90's and 00's. I remember when I was young seeing news like this every day, even seeing police devices on the street and also unfortunately to comment that in the largest shopping center in my city there was a bomb warning and "fortunately" this time only one person was injured, also about 10 or 15 minutes away where I lived a famous Law professor from the university was assassinated (Manuel Broseta). Now all that garbage is part of a political party to which they give everything because "government" needs some support... and they would sell even their mothers to get it. And not to mention negotiations with others, those who want to become independent from the country, getting richer and richer at our expense.
Everything is broken, a country that its day was so strong and worthy. Now everyone is silent, everything is corrupted and still celebrate. Celebrate what? Excuse all this, sorry, but it is the perfect day to be outraged.
And to think about other things later, for example, as I already mentioned, yesterday I was finally able to create my account in Noise App (here my link) and almost without doing anything in one day I have already found some of my old friends, what a joy! Let's hope to feel as good Noise again as during 2021, specially then everything was great, those were the best times. I still need to find some and I see that they are not all, I miss some of them, I hope they also appear in Noise App. Are you there?

Screenshot (Noise App) - My profile

On the other hand we have Cashrain. In these two or three days I have joined different communities, some created by friends here at Read.cash, such as @LeonaReed, @Pantera or @Unity, but today I see that nothing has changed since yesterday, a day in which I hardly received anything. Does it happen to you too?

Where I don't receive anything is here in Read.cash from TheRandomRewarder, so I'm going to call him by his name, because Rusty is being really random, maybe too much, it's already been 5 days without knowing anything. Does it happen to you too?

And in Hive, I'm still there, sometimes it's not easy, and immediately it goes anonymous or totally ignored that suddenly you win the Gold Mark! in a community. I am happy about it, and that motivates me, it has also been thanks to one of the posts that I am publishing about Chicago, a wonderful and impressive city and since I have so much to share because that city has a lot to see and enjoy, I do it in parts… Here I leave the winning post in case you are curious. It is about the place that could be called the heart of the city with its most iconic element. Do you know what it is?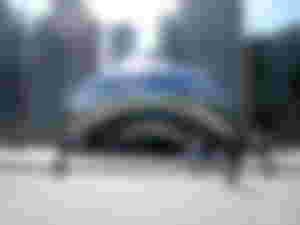 Finally Thoughts, also random...
Well, I think I'll leave it here, the fact is that I was going to answer some questions!!! that I've seen from another friendly user here, but I've gotten mixed up with everything… haha, next time.
It's a holiday here as I was saying but I want to do some things and the Christmas decorations will arrive this crazy week with two holidays in between!!!
Whether it's a holiday or not, where you are, have a good day, whether it's random or not.
Happy Tuesday! December 6, 2022
More articles here!
And now again this, Noise (updated!)
Time to say goodbye, Noise.cash
It's December! And who is this?
Me, my friends and some questions
Sound of storm and smell of rain
A bright moment on the rooftop
Just finding flowers around: Polygala Myrtifolia
I see fleeting clouds over the sea
This text is totally mine and original by ©Duvinca 

The photo is mine

The images are screenshots from Noise App

I'M ALSO HERE: Noise APP / Ecency(Hive) / Publish0x / Odysee