Hey friends, at morning I've posted the final report of the week-2 contest, hope everyone saw it. It's really great to see participants are actually getting the point behind the contest, which is to create quality content not just writing some random things.
As we've decided in week-1 every participant will get rewarded and the value of each point will be the current week average price of 'read cash' price. If you want to learn How Rewards are decided then please refer :
I've calculated this week average price per point of from read cash daily price chart.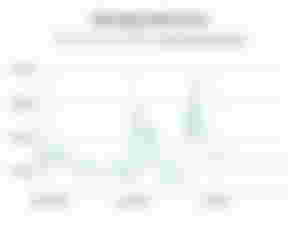 You can see this chart in Stats Section and recheck the prices (if you don't believe me 🤪)
Here's average price :
So as the price per point will be 0.0025. And the amount will be calculated as,
Points gained × 0.0025 = Reward Amount
For example if someone earned 100 points then the reward amount will be
100 × 0.0025 = $ 0.25
Here's the table of the reward amount I've calculated check your reward amount:

And rewards will be sent to individual participants in the form of Upvotes to one of their articles on Monday or tonight.
Note : There's no points calculation for Sunday activities.
---
Hey guys thank you very much for showing such an awesome response to the contest, I hope you all enjoyed this week and will be excited for next weeks contest.
There's no need to participate again for next week's contest, if you've already participated. And if you're new & want to participate then fill the following registration form :
New members can Participate Here
Checkout following articles related to contest and community :
1) Details of Rewarding Contest
🎉🎉 Congratulations to all participants and get ready for the quality articles with Week-3 contest.

If you've any questions regarding contest or community, you can ask me in comments or on twitter (Ashma1818)

Thanks...!!