Of losses and wins
I was just talking about him in my previous blog. My paternal grandpa. I got used to seeing him in our parents' home whenever I visit. During the last days of his life, he got spend it at home. He really would have wanted to go to his own home but nobody can take care of him fully there. My sister and family would bring him there sometimes when he really insists or if there is free time.
As most of you know, our grandpa died last January. It's still hard to accept. I still miss him.
I also miss one of by best mates. We used to hang out a lot but since moving away and working overseas, we haven't had the time to bond. Whenever he comes home, he would spend at least a day here in the city. It would just be a surprise really. He would inform if he is already here and I would have to drop everything that I'm doing to go meet him.
I also miss my brother and family. It's been three years since they left home and moved some place else.
I also miss another friend who got stuck in another country since pandemic.
It's inevitable that people move away but what's important is that we remain friends.
We are all given opportunities but it's not the same with everyone. What matters is what we do with those opportunities that come our way. If we choose to grab those opportunities, we should be grateful with whatever we get from them be it small or great.
I am grateful for platforms like read where I can earn and express myself freely through writing, photography and sometimes videos. I also get to meet different people virtually and be awed and inspired by what they share.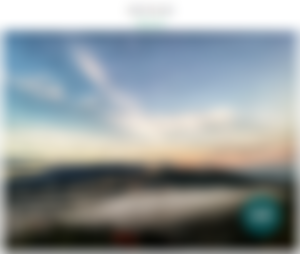 I posted about Steemit contests and I have been joining them. This is my entry for another contest with the theme of cityscape. You can read more about that here. That is an opportunity that won me 2 Steem as a reward.
Because of what I earn from these platforms, more opportunities have been opened for us. We now have the opportunity to take care of ourselves more through our own efforts and to share those blessings to others.
What opportunities are you grateful for?
Time with family. That is one thing I am grateful for that I didn't have last year.
We all know what was the effect of the pandemic to us all. Everything was restricted including travel. Thus, we haven't had the chance to spend more time with family. Not only travel but some lost their source of income, some had to give up their vocation and in effect it limited our resources.
When our grandpa died, it was a huge loss to us all. You can feel the sadness from everyone.
Heartbreaking that may be, it is quite ironic that it was during tragic times like this that family, friends and relatives come together. It's an opportune time that travel was eased such that people have the chance to pay their respects to our grandpa. Therefore, we have had more time to bond with our relatives and family.
Everything in this world has balance. We lost some, we win some. Yes, it's terrible and sad and lonely and frustrating to lose someone or something. However, life still gives us opportunities to make our life worthwhile.
So cheer up! Have a change of perspective. Have a change of heart and live!
I wanted to answer these questions that JustMaryel posted. You can check her post here.
---
Do you have a job? Is it full-time or part-time? Do you make a lot of money?
Yes. Yes. Yes. No.
Yes, I have a job which I can do full time or part time. That depends on my mood or when I have some errands that needs to be done. It's a production basis so you are free to work or not work. That's why I say it can be full time or part time. Makes sense?
However, it's not a high paying job. It's just enough to sustain myself.
I consider read and other platforms as my part time.
How do you usually pay when you go shopping?
Credit card. I prefer that because I am only after the points plus it's easier and more convenient so that I don't have to bring a lot of cash. The only issue I have is that it is not widely acceptable so I have to go to places where I can use it.
What was the thing you bought? Where did you buy it? Talk about it.
Cakes!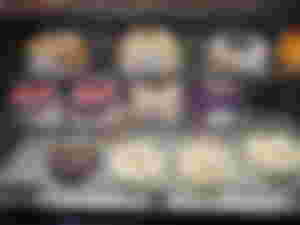 Today is one of my niblings graduation that's why it's a bit busy day for us. I was in charge of cakes. I was impressed for how much improvement this shop had in terms of their cakes. The ones at the bottom are sweet potato cakes but it was the mango cake that caught my eye. We used to go to their main branch for cakes and other food. Good thing they opened a shop near our parents' house and that's where I bought one. I also bought another cake from one of the newer shops across but I didn't manage to take a photo.
What's the most you have ever spent on a gift? What was it? Who was it for?
I think it was shoes about $30.00 each. I bought my partner and my brother shoes from a friend. It was a bargain actually. It was almost half the original price. She said that they had been stuck for a long time and she just can't sell them. That's why she decided to mark down the price.
I honestly thought that I already made an article for today here in read. I got busy earlier and when I got home, I relaxed a bit not realizing that I have not made an entry here in this platform.
I got busy also trying to think what entries should I submit for the other platforms.
Anyway, I'll try to maximize my time her by checking your articles and sharing some BCH. I'll most probably not leave a comment for now.