May 17, 2022
How grateful are you for your life and the opportunities you received each day? Do you even say thank you when receiving blessings or goodness from others? How often do you say thank you or be grateful for what you have? Do you find it difficult? Why not make it a challenge to be grateful each day?
This 30 Days of Gratitude would help you achieve that. Moreover, it would help you unblock your writer's block in case your mind doesn't want to cooperate with your fingers. The recent 30 Days Challenge of @Ellehcim inspired me to search for more 30 days challenge prompts that I could use in my daily writing. @Murakamii.7 is following her writing trail as well and accepted the challenge. This would save my 30 days of writing and could guarantee that I wouldn't miss a single day without writing one unless I turned into a busy bee.
I encourage you to do the same and share things you are grateful for having in your life. This platform is one of the best things I am grateful for. So instead of complaining about the little tips from rusty, why don't you be grateful because at least, once in your life, you experience blogging on this platform and has able to save Bitcoin Cash. This platform helps us support our daily needs and allow us to enhance our writing skills since not everyone is a pro blogger here and most are beginners and noobs. We commit mistakes and errors too, even professionals do. We are here to express our thoughts in different genres of writing we are comfortable with, learn and acquire new knowledge, develop our skills, engage with others positively, and earning Bitcoin Cash is just a bonus.
Just be grateful, as it will attract more positivity. Just share love, not hate!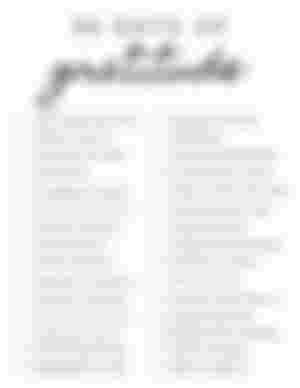 Back on track...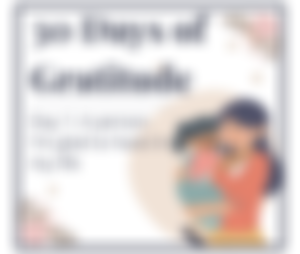 When we were young, we were taught by our mother to say "thank you" for every simple thing we received from others, either presents, gifts, or even the act of kindness. What she meant was to appreciate and be thankful for anything we receive, tangible or intangible, so God will give us more blessings. So my mother is a person I am glad to have in my life as she taught me to be grateful and raised me into a responsible person.
As the adage says, "Everything we do should be a result of our gratitude for what God has done for us." -Lauryn Hill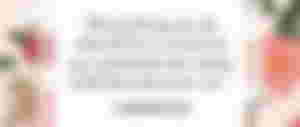 Back when we were kids, she was our very first teacher who taught us to write, read, pray, and say thank you and sorry. Now that I am already older, gained wisdom, and learned different stories from different people and the world, I felt grateful for having a kind and responsible mother as not all children are grateful for having their parents.
In my country, I could see a lot of irresponsible mothers and fathers. They would prefer to go out in the morning and sit in a group of mothers with the same feathers, they all flock together, and would gossip about other people's lives. Meanwhile, their kids at home are messy and starving. How could they attend gossiping but not their kids and families? They are the kind of mothers I truly hate the most.
And without her, we are probably lost in our lives by now as our father wasn't even with us during our growth and development stages since he was always busy at his work and seldom visited us at home. I may be grateful for having a father who supports us financially, but not morally and personally. At least, we have a mother who guided us throughout our journey and made sure that we wouldn't be lost or follow the wrong paths.
And I am thankful for having a mother like her.
But it doesn't mean that you have an irresponsible mother you wouldn't be grateful for having her. Because without her, you wouldn't be in this world. You wouldn't learn anything about life. And probably, you wouldn't strive harder to attain what you want that your mother didn't provide. Besides, you also learned lessons from your past experiences and you won't allow the same fate to happen to your kids as well. Will you?
Living each day with gratitude is being thankful for every blessing we receive from God and others. Even bitter trials are often blessings in disguise but we can't just see them as we often don't want to acknowledge them as blessings. But those bitter trials are what make us stronger, realize our mistakes, improve our weaknesses, be a better version of ourselves, and strengthen our faith in God.
What are you grateful for? Share it below.
Thanks for reading.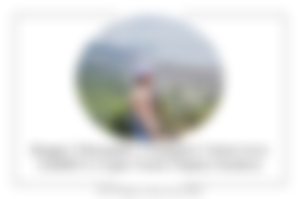 Follow me on: