_______________________
Good day ladies and gentlemen. Happy Last day of November! Woah! Are you excited for Christmas? Tomorrow will be the first day of December and I bet most of you here are already prepared for the upcoming celebration.
Well, I will not hold this introduction any longer, let's move on to the main topic of today's blog.
Last week, I was able to visit my hive account. My only intention is to engage with other users through leaving comments on their blogs. But when I came to visit the community "Ladies of Hive," they hosted another contest blog intended for that week. Like what it use to, they will give you too options to choose from. I mean the topic. The first one is about music (musical instruments something) and the second one is about Death and a bonus topic in which to tackle about the last birthday. Like I said in there, as much as I want to share my stories about music, I go on choosing the second one.
It was entitled, "If its the Last!" First, I shared my opinion about Death and followed the things I have listed which I wanted to do or have for my last birthday. We all know that birthdays is one of the best occasions to celebrate and probably one of the best days of our lives. Given the topic, I've shared these things to them if its the last birthday of mine to happen;
Book a beach resort as the venue.

Get a known event organizer as for the venue preparations.

Invite those people that are in need. (Might not all of them though.)

During that day, I would love to wake up where the first people I should see will be my family- parents, my partner, and real friends. They should prepare a bouquet of roses and a flower crown for me. Of course, a cake while singing a birthday song

Get ready with the clothes I will be wearing that day and be the most beautiful woman in that event.

Have a short program.

Be able to have my last dance with my parents and my partner.

Received different gifts either small or big.

Be able to see my guests having fun and enjoying the moment.

Be able to give something to the people in need.

The last part will be the giving of my Words of Gratitude to all of my visitors.

After the event, I should have a picture taking together with all of my visitors.

And lastly, I will be spending the rest of my time alone with God in the seaside.
I pretty much selected the things I think will be the best for that day. Like I said, its a dream of mine to experience all of it when that day comes. "Pagbigyan niyo na ako'ng maging greedy just for this last day." (Smiling)
________________________
To my surprise, less than a day I already gained a hundred plus hearts and upvotes too, (not that big to brag though.) I am very happy to see and read their wonderful comments, somewhat like giving me a compliment for writing it that way. And finally, the day has come for the announcement of winners for that contest blog.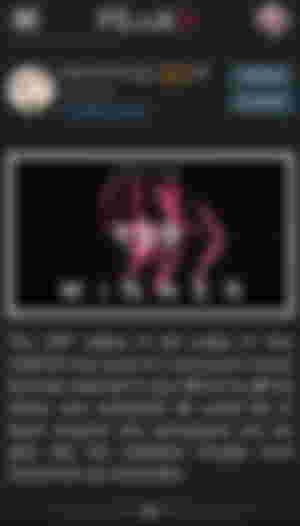 I opened my account two days after I published the blog. I've got lots of notifications and I went directly to the community to see the results and tada...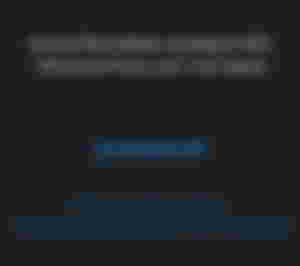 I won the second place! My prizes are 2 HIVE, 150 Ecency Points, and 7 LEO tokens.
I felt proud. Of course, because among all the participants, mine was chosen to be at the second spot. Yay! And what's more about it? It was my very first time to get place on a writing contest.
After which, I left a comment with my words of gratitude especially to the community and congratulate all the winners as well.
________________________
For this week, the community hosted a new contest blog and I will probably join, again. That winning really inspires and motivates me to keep going and to exert more effort to come up with a quality content. That goes the same in this platform, because you know, read.cash has given me a lot of help and this is where I started my writing journey.
That would be all for this blog. Thanks a lot for your time. Hugs and Kisses!
________________________
My warmest thanks to all my avid supporters; readers, upvoters, sponsors (old, new, and renewed ones). It is my pleasure to have you and become my inspiration and motivation as I go on to this journey as an online writer and a blogger. Thank you for your undying love and support, and for showing how kind and generous you are. Thank you for making my read.cash journey a wonderful one. May this platform last for a long period of time and our friendship, may on virtual or not goes the same. May the Lord our God bless us more days, weeks, months, and years to come!
_______________________
Lead Image source: edited using Pixlab App
Blog Title: "A Winning Piece on Hive"

Author: @renren16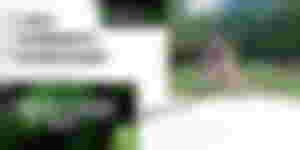 _______________________
PREVIOUSLY PUBLISHED ARTICLES:
"I am Broke by the Pain of Rejections" https://read.cash/@renren16/i-am-broke-by-the-pain-of-rejections-f645a931
"My Kind of a Perfect Christmas" https://read.cash/@renren16/my-kind-of-a-perfect-christmas-2cb36d17
"Scratching Everywhere" https://read.cash/@renren16/scratching-everywhere-cd502b7f
"Its all about Letters" https://read.cash/@renren16/its-all-about-letters-5b8d98cc
"She's Fifteen!" https://read.cash/@renren16/shes-fifteen-b5c8e02b
_______________________
Enjoyed this article?
Earn Bitcoin Cash by sharing it!
Explain
...and you will also help the author collect more tips.