"Its all about Letters"
_______________________
Peace and good health be with you always!
Hello there my wonderful read.cash family. Its Friday night again. How's your day went for today? I hope you its a productive one for all. As for mine, not that productive but still happy with what I have done for this day.
As for the blog, I honestly don't have any topic to write on because I felt like my braincells are drained. I am feeling a little exhausted for not doing much. So, I just decided to share with a written blog I posted on hive. Its all about Letters.
This topic reminds me about my school days from elementary to college. Have you experience getting a letter from someone? Occasionally or casually? If you will ask me about that, I will loudly say, "Yes, I did!" I bet all of us experienced to have crushes way back our youthful days, right? When was the time you firstly had your crush or being crushed? Or what we called, "Infatuation."
Not to brag, I've got admirers way back my school life. As what I have remembered, I've got someone who had a crush on me when I was in my fourth grade. Not just one actually, they were three ("haba ng hair") of them. I really got cringe when I am hearing my classmates saying, "He had a crush on you." Like, I don't have even a little interest on them because I had one with two years gap in grade. You can guess who was it if you want. (winked)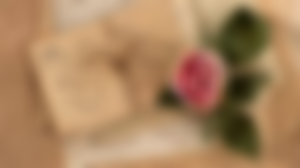 Talking about letters, I don't remember when was the exact date and what kind of event it was at school but the students and teachers were busy at that time. I was about to leave the school for lunch break when someone hand over an envelop to me saying, "I just run an errand from someone." Like, what? When I flipped the envelop, I've got to read this words, "From your secret admirer." But actually I got a hint who it was because of his hand writing. Lol. I opened the envelop and the letter inside. It was not a long letter. To cut the story short, he ended up the letter saying, "I like you." Out of those three, this guy was the only one who sent me a letter and it happens not just once. And because I was kind of irritated, when I got to receive another one, I tore it apart and put it on the trashcan.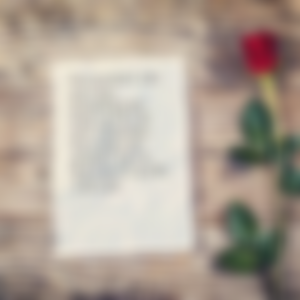 Now, let's jump to my High School experiences with letters. I received a letter from a second year High School student. I was a first year student at that time. His friend that was my former classmate was the one who will gave it to me. There were times that he will also let me listen to a voice recordings about his intentions towards me and eventually we end up being a highschool lovers. During my birthdays, he and her mom will give me flowers and small teady bear with a love letter on it, so as during Valentines Days and the last one was when I received my diploma in High School.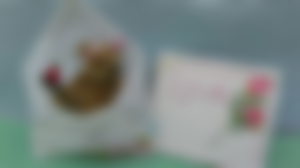 And finally on my College days, I received letters from the person whom I spent my entire six years, including my four years of college. He gave me letters during our Monthsaries, Anniversaries, Birthdays, and Valentines Days including bouquets yet he ended up cheating on me. I was hurt but at the same time I was happy and blessed. Because if that didn't happen, I will not meet my love @Rhed and be with him again after seven years.
If you will ask me, "what happen to those letters I have received from the beginning?" Some of them, I tore it apart and most of them, I burnt it on fire.
_______________________
In comparison with today's modern way of expressing feelings for someone or let's say the way of courting now and before, I find it more special and romantic when that peron will send you a letter together with chocolates and followers. Speaking of courting, it is way better if the suitor will bravely face the parents of the girl to ask their permission than doing it over the phone. It is a sign of respect too.
More about sending letters, I can feel the effort and sincerity by writing each of the words that the sender wanted to say through those letters. But I guess it's still depends on how the receiver perceive the message of that letter.
That ends my blog. Thank for reading everyone. Hugs and Kisses!
________________________
My warmest thanks to all my avid supporters; readers, upvoters, sponsors (old, new, and renewed ones). It is my pleasure to have you and become my inspiration and motivation as I go on to this journey as an online writer and a blogger. Thank you for your undying love and support, and for showing how kind and generous you are. Thank you for making my read.cash journey a wonderful one. May this platform last for a long period of time and our friendship, may on virtual or not goes the same. May the Lord our God bless us more days, weeks, months, and years to come!
________________________
https://i0.wp.com/www.thebensonstreet.com/wp-content/uploads/2013/01/Love-Letters-Valentine-at-The-Benson-Street4.jpg?resize=2896%2C1944
Blog Title: Its all about Letters

Author: @renren16
_______________________
PREVIOUSLY PUBLISHED ARTICLES:
"She's Fifteen!" https://read.cash/@renren16/shes-fifteen-b5c8e02b
"A Year and a Half" https://read.cash/@renren16/a-year-and-a-half-45b368a5
"I see Green!" https://read.cash/@renren16/i-see-green-1c68055c
"Half Year with Love" https://read.cash/@renren16/half-year-with-love-6ee5dd22
"Bountiful Five Hundred" https://read.cash/@renren16/bountiful-five-hundred-e6c52a19
_______________________
Enjoyed this article?
Earn Bitcoin Cash by sharing it!
Explain
...and you will also help the author collect more tips.