My Kind of a Perfect Christmas
_______________________
Hello everyone. How's your last Monday of the month went? Woah! Christmas is indeed fast approaching now. "Ilang tulog nalang." Yay! I honestly don't have an intent to write a blog for today because I am kind of tired after what I did at home. My back is asking for another round of massage again. But, it will be another wasted time and day if I will not publish, especially that I wasn't able to have one yesterday. So, here I am trying to finish this up while lying here in my bed.
As for this blog, I was tagged by no other than, my sisterit @alicecalope with her blog entitled "Perfect Christmas" that was published days ago. So why now? Honestly speaking I am still into remembering the last year's tragedy. I know I am not the only one who suffered or affected by that disaster yet I just can't forget the trauma I had because of that phenomenon. (I'll be talking about it in my future blog by next days ahead.)
Moving on to the main topic, what does it mean to have a Perfect Christmas?
Knowing the fact that Christmas is celebrated every twenty-fifth of December, but based on my experience and observation, some places do have it's celebration in the whole month of December. There are few who are actually done it a whole year round, I guess.
I don't know if it can be considered as a tradition, but we are attending a mass in the twenty-fourth day of December around 10:30 PM. And after that, the family will come over the house to have a small gathering called, "Noche Buena." There were times too that we have a Disco night at our barrio plaza. I don't know if they will have it this year. (Just sharing by the way.)
_______________________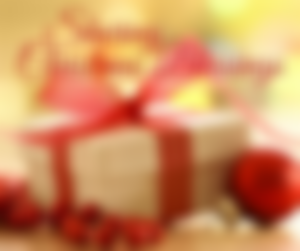 As what they say, "Sharing is Caring." Its not about the size and the amount, what matters the most is that you are giving it with sincerity, with pure intentions, and by not expecting in return. What sense it will be if you are just giving it because you are expecting something too? Well, we should admit it that we are indeed expecting something, but for me, I will just choose to wait for it than be hit by frustrations. A common saying goes like this, "Its better to give than to receive."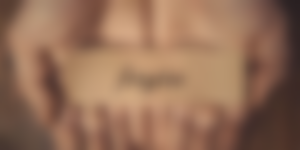 Everyone of us are born imperfect. Making mistakes are inevitable. We can hurt or offend other people (especially the close ones) with our words and actions. And somehow, I find it reasonable too. You know, we all have our own egos and I will not deny myself about it. There are times that I can't forgive someone that easily most especially if he/she made me feel insulted, looked down, and discouraged. But when I can see that he/she is sincere about being sorry, I will surely can forgive. Its a matter of choice. I honestly don't want to hate someone for a long time. I preferably wanted to celebrate Christmas with all happiness in my mind, my heart and in my soul, where I can put a true smiles on my face and not showing a fake or raw one to others. In Bisaya, "Hilaw nga Pahiyom."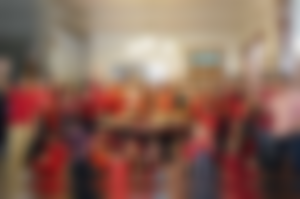 Of course, what sense it will be if you will just celebrate it alone. Having your family, your friends, your special someone, or anyone you considered important to you. Either small or big kind of celebration it is, "kahit pancit lang yang nasa hapag niyo," with matching "chika-chika" session, its best time to celebrate the occasion with them.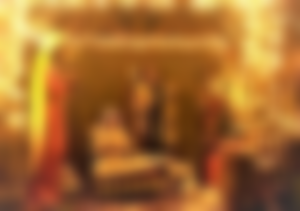 (No offense here. I respect every religion here. I am just sharing my thoughts about the topic.) I don't have much to say about this because wherever we go and whatever we do, we all know about it.
_______________________
As simple as that! And you know what, all that I have mentioned above should not just be done during Christmas season, it should be anytime of the day. It might be too early but may this coming Christmas, we can be able to celebrate it with lots of happiness and blessings!
That would be all for this blog my read.cash family. Thank you for spending your time. Hugs and Kisses!
________________________
My warmest thanks to all my avid supporters; readers, upvoters, sponsors (old, new, and renewed ones). It is my pleasure to have you and become my inspiration and motivation as I go on to this journey as an online writer and a blogger. Thank you for your undying love and support, and for showing how kind and generous you are. Thank you for making my read.cash journey a wonderful one. May this platform last for a long period of time and our friendship, may on virtual or not goes the same. May the Lord our God bless us more days, weeks, months, and years to come!
_______________________
https://www.pinterest.ca/pin/196891814937414156/ edited using Pixlab app
Blog Title: My Kind of a Perfect Christmas

Author: @renren16

_______________________
PREVIOUSLY PUBLISHED ARTICLES:
"Scratching Everywhere" https://read.cash/@renren16/scratching-everywhere-cd502b7f
"Its all about Letters" https://read.cash/@renren16/its-all-about-letters-5b8d98cc
"She's Fifteen!" https://read.cash/@renren16/shes-fifteen-b5c8e02b
"A Year and a Half" https://read.cash/@renren16/a-year-and-a-half-45b368a5
"I see Green!" https://read.cash/@renren16/i-see-green-1c68055c
_______________________
Enjoyed this article?
Earn Bitcoin Cash by sharing it!
Explain
...and you will also help the author collect more tips.