"I am Broke by the Pain of Rejections"
_______________________
How would react to something when you think you have done enough to be worthy of recognition? How would you feel when you think you deserve it? That it was being left up to you, when you feel and think that you have given your 100% for it, when it cost you a lot and when you have sacrificed to have that spot that you wanted, BUT...They didn't see it?
Peace and good health be with you my read.cash family. Reading the statements above and with the title itself, I bet you have an idea of what I am going to share with you today. You are not mistaken because, "yes" its another sentiments of mine. Well, all thanks to this platform and most especially to the people in here for not losing interest to listen, hear, and read my personal stories and experiences up until now. Most of you here knew that I am an only child and I actually don't like on talking my personal problems with my parents because I don't want to add their problems too, especially when it comes to financial matters. Again, thanks to read.cash and to some certain people who are ALWAYS at my side regardless of what circumstances I am into.
As a degree holder for almost four years now, I am honored to have it. But here comes the great pressures that I have shouldered for years now as well. When I graduated, I was then too complacent of choosing to chill out and not look for a job back then. My parents just then let me do what I want. Maybe because they also think that I need to rest after spending my entire four years in pursuing a degree. After a while, I started seeking job opportunities may or may not related to my degree. On my first try, I was rejected because they told me that the spot was already taken. Well, in fact I've got an info that it was given to a certain person that was close to them, specifically the head of that private school. "Iba talaga pag may backer."

Despite that rejection, I didn't loss any hopes and I again, looked for a vacant position. I got hired. As much as I wanted to stay in that job, I was very disappointed with my working environment. I stayed for just a month alongside with searching for institutions that offers and NCII for my rankings. So, when I've got to find it, I decided to resign and asked about the requirements for that course and to my surprise, they offer me to become an instructor. Without any hesitation, I immediately submitted their requirements and waited for their call because they said so. The thrill and excitement turned into frustrations and disappointments again. I've waited for a couple of months already but they didn't call me. As for the NCII, I didn't pursue it, instead I decided to get a Certificate of Completion to a private computer tutorial services that last for a month. I forgot the entire payment, kind of huge though. So, with that I tried joining the Teacher's rankings last year. But my points didn't reach their minimum. That means I wasn't able to secure a spot in the RQA. By that, I decided to use my earnings from the job I attended for a month and I become a load reseller. Then read.cash came which saved my a*s. Regardless of my income at that time, I still think about securing a job other than doing just the side hustle, especially that my parents, specifically my mama keep on adding the pressures.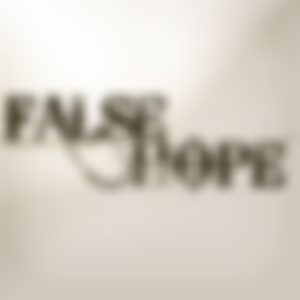 I applied another Institution which now related to my field but I ended up with nothing. And you know what, everytime I hear this statements, "our HR will call you," "we will keep in touch," "we will give a call," something like all of these statements, gives me a hint that its just there way of saying, "your application was rejected" to not make me feel bad about it. And just recently, I tried to apply a job vacancy but they replied me with an email saying, "our Hr will call you." I just humbly said, "I will wait for it," though there is nothing to be wait for. They are just giving me another false hopes.
Here comes this year's rankings and I decided to join again. But still, I wasn't able to reach the minimum points of 70 because I only had 63.+ on my grading sheet. I've got another breakdown. I cried and cried until my eyes run dry not allowing anyone sees me. I even cried silently in the middle of the night, because I don't want my parents hear me crying. Though my boyfriend will keep encouraging me to move forward, it was like a push-and-pull in my part because I am also after of the encouragements from my parents, yet they made me feel so useless and unworthy. Hearing my mama saying,
"Your degree is just useless."
"Why can't you give us good results like your cousins."
Everytime I shared with her about a vacant job that I tried applying for, she will then said,
"You are just wasting your time and energy for that. At the end, it will be another rejection."
See, how rude were all of that? What makes me feel hurt the most was that it comes from her, my very own mother. The worst thing was when I am being compared. As for my papa, though he will not say anything, I also felt the disappointments he had for me. I just can't explain how it feels exactly. Like when I am sitting in our living room with them, I am not comfortable anymore. It feels like I am on a hot seat and probably into a fire pit if I stayed with them their for a while. My boyfriend advised me to talk with them wholeheartedly of how I felt but I just can't stand seeing them cry if I will share my sentiments especially that I really experienced this thing before when I talked about how strict they are to me back then. (Its a long story to tell.)
I chose to be silent and shoulder all the pain I felt within. Though I have Rhed with me, I intent not to let him see me crying again and again. There were times that I noticed myself just keep silent for a while. There were times that I am just choosing to stay on my room for a couple of hours doing nothing and emptying my head. Feels like I have my own world. Is this bad? Do I need to go and see a doctor? (smirking)
As I go on writing, I just can't stop myself to do deep sighs. Honestly, I had a thing in mind to something that anyone shouldn't do. But its a mortal sin, you know. I don't want to face a real pit. (Laugh out loud) In my situation now, I can't proudly say that I am doing great. Though other people sees me as of having a great life today because I can face them with a real smiles and pure laughs, deep down, I will honestly say, "I am broke."
And because I don't want to hear any hurtful words from my mother, I just keep my works silently and looked forward that sooner or later, I will be able to taste the fruits of my labor.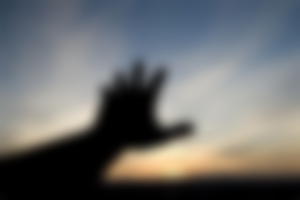 Let me end my blog with this bible verses;
That would be all for this blog. Thank you for reading. Hugs and Kisses!
_______________________
My warmest thanks to all my avid supporters; readers, upvoters, sponsors (old, new, and renewed ones). It is my pleasure to have you and become my inspiration and motivation as I go on to this journey as an online writer and a blogger. Thank you for your undying love and support, and for showing how kind and generous you are. Thank you for making my read.cash journey a wonderful one. May this platform last for a long period of time and our friendship, may on virtual or not goes the same. May the Lord our God bless us more days, weeks, months, and years to come!
_______________________
https://kileegoeckecom.wordpress.com/2018/01/21/living-pain-rejection/
Blog Title: "I am Broke by the Pain of Rejections"

Author: @renren16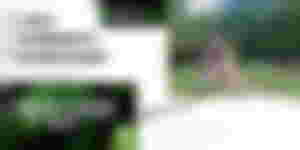 _______________________
PREVIOUSLY PUBLISHED ARTICLES:
"My Kind of a Perfect Christmas" https://read.cash/@renren16/my-kind-of-a-perfect-christmas-2cb36d17
"Scratching Everywhere" https://read.cash/@renren16/scratching-everywhere-cd502b7f
"Its all about Letters" https://read.cash/@renren16/its-all-about-letters-5b8d98cc
"She's Fifteen!" https://read.cash/@renren16/shes-fifteen-b5c8e02b
"A Year and a Half" https://read.cash/@renren16/a-year-and-a-half-45b368a5
_______________________
Enjoyed this article?
Earn Bitcoin Cash by sharing it!
Explain
...and you will also help the author collect more tips.