How to Nail a Job Interview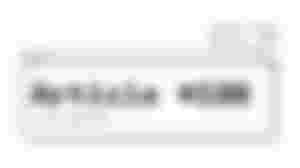 I know that most people who applied for jobs went through the process of passing an interview. It was a requirement of most companies and firms before hiring people as part of their staff. On the other hand, I remember hearing a lot of stories about interviews. Some shared their embarrassing moments and the wrong words that came out of their mouth. They said that it was tough and a person must be ready for it if they want the job or position.
Since I have heard enough stories, I decided to reflect. I am in my 3rd Year in college and I will soon apply for a job too. It would be best if I will be ready for my upcoming interviews once I am on that journey already. I asked several people for tips and suggestions about this and I came up with a compilation of ideas on how to nail a job interview.
---
Study the details of the company.
Some people who are in charge of conducting interviews will ask questions about what you know about their industry. Also, they may have the following questions about your ideas on the position you want to apply for. It would be best to be ready for this scenario. Make sure to research the background of the company, its competitors, and other points about their organization. It will be your advantage among the other applicants.
Clarify why you want the job well.
Be ready to answer the question about why you are the best candidate for the position. It would be a good idea to give supporting statements about it, like sharing your skills. And after that, do not forget to mention the reason why you want the job. Tell them your interests and what you can offer to their company. Give them your best answers and make them see how interested you are in the said job.
Study interview questions are commonly used.
We all know that there are questions that people use when conducting an interview. You can check the internet about them and list them down for your practice. Make yourself ready for the questionnaires, and never forget your supporting statements. It would be best to have at least enough ideas about how you will answer them.
Ask questions to your interviewer.
You can count on asking questions to the person in charge too. It is better to show them your knowledge about the company by asking questions or clarifying things. Ask some intelligent questions and make it sound that you have good intentions for their organization. You can ask them about the traits of the candidates that they are looking forward to. Prepare one or two questions about this concern and let them know that you are interested in their answers and explanations.
Prepare yourself for the best shot in the first five minutes.
Some believed that interviewers will focus on the first five minutes. It would be best to earn scores in this part and the rest of the interview will be confirming their decision. You can count on starting with enthusiasm and positive energy. Do not forget to mention how you appreciate their company. You can tell them compliments, like excelling in a particular field.
---
These are some tips on how to nail a job interview. You can check the internet for more, and let me know if you already experienced it on hand. To all the users who went through job interviews, care to share the techniques you did? It will be my pleasure to read it below.
---
— End of Article —
Date Published: December 26, 2021
---
Rest assured that this article went through plagiarism detection for everyone's peace of mind. It is for the readers and users who take plagiarism as a big deal since they are working to improve the platform. The detection made will serve as my contribution to the said purpose. I am one of you, and I am starting it with my article.

If you have any hesitation and doubts, you can check it yourself through these plagiarism detectors I used.
---
Drop a direct message or comment on my:
---
---
The people you see below this text are my sponsors. I cannot mention them one by one. But if you are seeing your profile in my Sponsors Block, please know that I am beyond grateful and happy for having you all.
To my future sponsors, I will welcome you all with open arms. Click below!
---