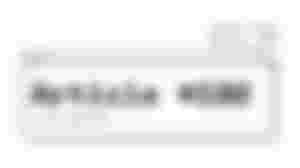 ---
Election is coming, and Filipinos can already feel it. Politicians began to file their candidacy last November. Because of this, political issues and debates started to take place as well. We all know that Filipinos are into social media platforms. It became part of our daily routines, and this is where we share our thoughts and express our opinion about a particular matter.
I remember scrolling up and down to Facebook, and I have read a lot of arguments about politics. It was like an open fire, and everyone's really into proving their point. I ignored them, and continued my scroll. Sadly, arguments were everywhere – and even my friends got involved too. This is my inspiration in writing this article.
We have our beliefs and stands in life. And we always wanted others to understand us. This is also applied when it comes to choosing our political candidate. Some people are trying their best to explain why they support a particular politician, and why not. They will give you facts or share their experiences. Either way, you cannot invalidate the person's political view just because it contradicts yours. It is okay to prove your point, but disrespect was way too much.
---
I am proud to be a Filipino – always. But sometimes, I realize that some of us are pushing things so bad. I can still remember how I checked comments from a post about the candidates for presidency in our country. Sad to say, some Filipinos started calling names and disrespecting people just because they are supporting other candidates.
I have read rude comments and offensive attacks to others, and the reason is because they tried to explain their political stand. And then I asked myself, was it necessary?
No. It will never be okay to throw harsh words to someone only because your beliefs are different from them. I have never been vocal about my political stand, because I know that it may cause me trouble. I am trying to keep everything to me and my family instead of posting it elsewhere. It will protect me from being disrespected and offended. And for me, there are ways to call out someone without offending them.
---
You can share your stand without adding hurtful and harsh words. And it is better if you can explain your side of story in a manner where the person will understand you. It will work out if you really want to.
You can provide facts without insulting someone. There is nothing wrong in providing facts or information from your reliable sources, but if your point was to insult someone, then that is when it will start the tension. You can ask them nicely and know that you gave them a favor – instead of making them feel insulted and disrespected.
The world is already disappointing, and do not contribute on that. You can always start being better. Do not let the social media put you in a lot of complication. Also, remember that a person's political view is not an invitation for disrespect. Level up and do not embrace toxicity.
---
— End of Article —
---
Rest assured that this article went through plagiarism detection for everyone's peace of mind. It is for the readers and users who take plagiarism as a big deal since they are working to improve the platform. The detection made will serve as my contribution to the said purpose. I am one of you, and I am starting it with my article.

If you have any hesitation and doubts, you can check it yourself through these plagiarism detectors I used.
---
Drop a direct message or comment on my:
---
---
The people you see below this text are my sponsors. I cannot mention them one by one. But if you are seeing your profile in my Sponsors Block, please know that I am beyond grateful and happy for having you all.
To my future sponsors, I will welcome you all with open arms. Click below!
---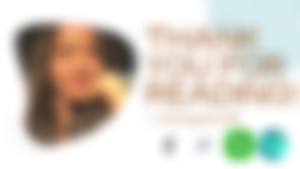 Date Published: December 16, 2021