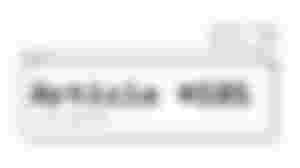 ---
We all know that every family has its hang-ups and breakdowns as well. Some of us experience being unhappy or regretful with the family we are in. But did you know that family situations seem to be the same? I mean, we are mostly facing problems similar to everyone in the world. It only differs from circumstances, but we are dealing with the same problems.
You may be thinking about why I wrote this article because this one is really heavy. The reason why I thought about this topic for today was to help everyone overcome particular issues inside their homes. It is the time to face the real situations that when tolerated, are becoming an ON-Button that will trigger family problems. In our family, we also have misunderstandings and conflicts most of the time. Is it normal? Or are we putting gaps between us? These are the questions that came to my mind when I tried to reflect on my family. And this was my inspiration in writing this piece.
---
Let me share with you a few issues that I have observed from my friends who are sharing their stories about family problems. I will only generalize them because I have heard the stories from a lot of people too.
The Distance From Your Family
There are numerous Overseas Filipino Workers (OFW) and these people are miles away from their families. Also, maybe some of you are not living with your family anymore. Did you know that your distance from them can also be an issue? You read it right. Being away from them is a challenge. The problem will arise if you have limited time spent on them. This is when they will feel the gap between the two of you.
But since we are in the digital age already, we can cope up with this problem by talking to your family by using video calls from social media applications. Also, you can count on spending time with them by watching a movie through the "watch together" features. Many alternatives can help you not build a gap between your families. It is just a matter of how you handle them.
The Arguments & Fights
It is normal to have fights and disagreements within our family. The tensions between them can arise for weeks and months and can cause permanent damage to your relationship with them. It would be best to look for a solution to avoid further conflicts with your loved ones. You can count on handling arguments carefully and not letting your heightened emotions come through. You can find a way to understand the stand or point of view of the person.
Sometimes arguments turn into fights which will be the worst scenario. You can avoid them from happening by calling a time-out and deciding to just talk about the issue after a few hours. It is best to be aware that arguments are not a bad thing for a family if managed well.
The Financial Problems
I know that everyone will agree about the significant stressor in every family – the financial problems. Sometimes it begins with budgeting and using the money for unnecessary purchases. It would be best to know various ways on how to avoid a lot of money issues in the household. If your family often argues about financial concerns, you can count on putting money management your foremost priority.
You can start with organizing your budget and changing your perspective on financial concerns. The problem in finances will test the relationships within your family. You need to be creative and ready in solving the matter right away.
---
— End of Article —
---
Rest assured that this article went through plagiarism detection for everyone's peace of mind. It is for the readers and users who take plagiarism as a big deal since they are working to improve the platform. The detection made will serve as my contribution to the said purpose. I am one of you, and I am starting it with my article.

If you have any hesitation and doubts, you can check it yourself through these plagiarism detectors I used.
---
Drop a direct message or comment on my:
---
---
The people you see below this text are my sponsors. I cannot mention them one by one. But if you are seeing your profile in my Sponsors Block, please know that I am beyond grateful and happy for having you all.
To my future sponsors, I will welcome you all with open arms. Click below!
---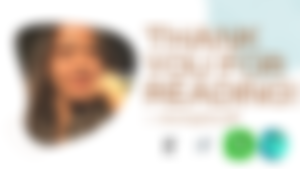 Date Published: December 15, 2021