Advantages and Disadvantages of International Trade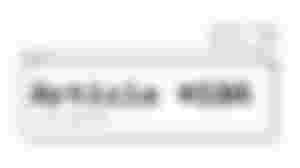 Since I am a Financial Management student, we often talk about trading, and one of my favorite topics was International Trade. It is where companies or businesses enter the market and industry of trading across the world – through extending the coverage of their products and services. Some companies saw many advantages and opportunities in engaging in this trade. And I will share with you a few reasons why.
---
International Trading is really an advantage for most businesses. You can expand the number of clients you have, and it means an addition to your revenues. When your products or services are involved in a larger audience or market, it can help you grow your business and open more doors for your company name.
To Benefit from Fluctuations of Currencies 
We all know that currencies fluctuate from time by time. It would be best to be aware of this factor because you can get a lot of benefits and advantages from this. For example, if the US Dollar Rate was down, you can export more of your products and the rates and fees will be in favor of you.
To Make a Good Reputation
The reason why businesses try to be part of the International Trade is that they want to have and maintain a good reputation. For example, the name of their products are popular in the market, it will be an advantage to them for faster growth in their company.
In addition to this, a good reputation means more investors coming. It will be an opportunity to the business, but also a threat because of the large number of competitors. On the other hand, making a good reputation helps a firm to have more doors to open, especially in the industry they are in.
To Be Open for Improvements
In this case, being able to see the international markets and demands, the business can work on their improvements. Innovations and improvements to their products will take place if they are into international trading.
Also, the company can see and make further studies about how they can work on their specializations. Being able to look at how their products are more in the market can help them determine what to improve or maintain. The reviews coming from a large number of customers can also be a great help to them.
To Minimize Overproduction
It is an advantage to the company. Some companies worry about overproduction, especially when the demand rate for their products in the markets inside their country decreases. It can help them control possible impacts on their revenues if they are able to dispose of products from their overproduction. They can have this opportunity through engaging in international trade.
---
The advantages are great, but we should never forget that there are disadvantages too. Everything will not go smoothly with the flow. We need to learn that some things are not going to happen the way we want them to, but it would be best to be aware of them ahead of time.
And when it comes to International Trading of companies, here are some of the disadvantages.
There are disadvantages when it comes to shipping internationally. There are duties to accomplish before you finally export your products somewhere. Some countries have extra charges and fees before you finally import your products into their market. We know that every product or item gets through customs when trading from country to country. There are procedures, assessments, and reviews happening before you can finally export your products.
It is the reason why some smuggle items, which is illegal and should not be tolerated. There are taxes and duties that every company should be accountable for. They are responsible for following and submitting to particular requirements, especially when concerning businesses in the international market.
The Return and Refund Policy
Since you are trading from a different country, some of the consumers will not like your products. Some of them will ask how they can return the item and request a refund. It would be best to have a process for this but it takes a lot of effort because of being miles away. Therefore, this can be a disadvantage.
The Language Barrier and Cultural Differences
It is expected that there would be a disadvantage in languages when engaging in international trading. Of course, some translators are not available sometimes. Also, there are issues where some descriptions about products are translated differently. And it will be a disadvantage to the name of the company and their products.
Additionally, the cultural differences will also make you think of better ways on how to improve and adjust your products according to the culture of the country you are trading with. You need to work on adjustments and specializations that will benefit both your consumers and your business.
---
— End of Article —
Date Published: December 21, 2021
---
Rest assured that this article went through plagiarism detection for everyone's peace of mind. It is for the readers and users who take plagiarism as a big deal since they are working to improve the platform. The detection made will serve as my contribution to the said purpose. I am one of you, and I am starting it with my article.

If you have any hesitation and doubts, you can check it yourself through these plagiarism detectors I used.
---
Drop a direct message or comment on my:
---
---
The people you see below this text are my sponsors. I cannot mention them one by one. But if you are seeing your profile in my Sponsors Block, please know that I am beyond grateful and happy for having you all.
To my future sponsors, I will welcome you all with open arms. Click below!
---