Got Inked With My First Tattoo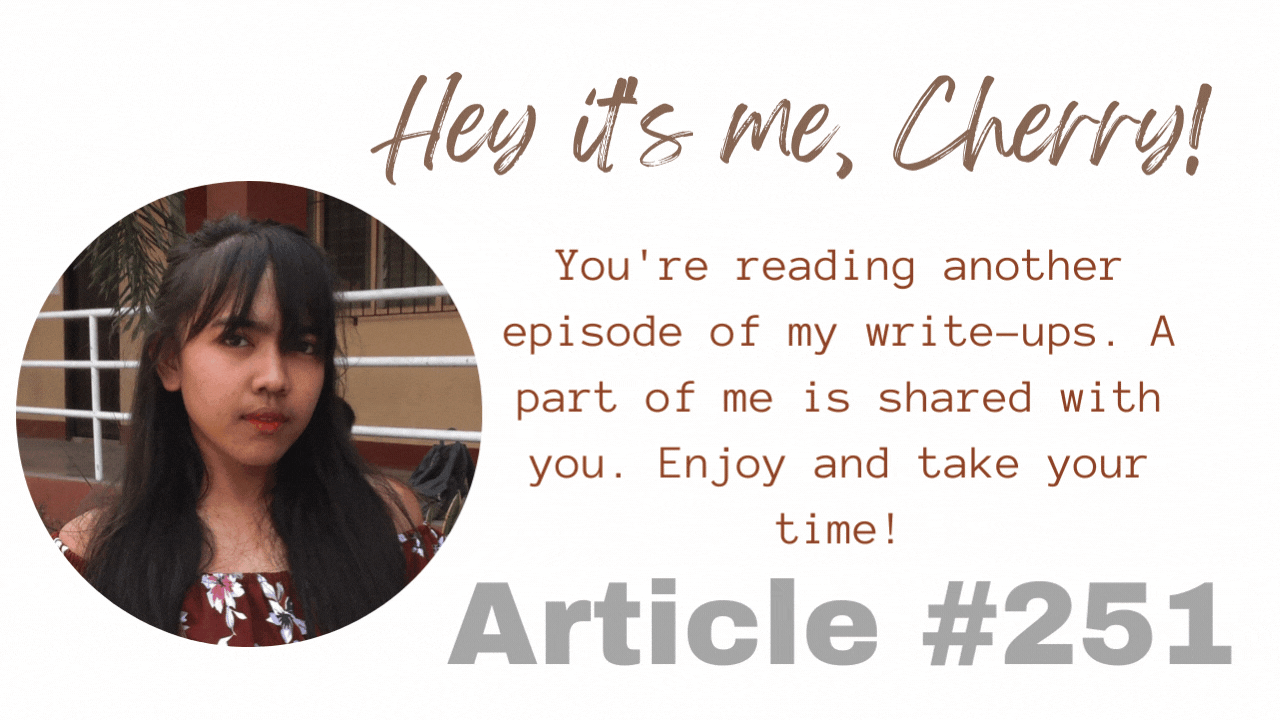 ---
When talking about tattoos, people have different insights, understanding, and even stand about it. Not everyone has a positive impression of this art. Since I already mentioned it, I believe that tattoos are art too. Most of us are fans of celebrities, singers, and music artists.
And some of them have tattoos on their body. When I was younger, my thoughts about this kind of art were negative. I believed in the misconceptions about it.
Sadly, society manipulated us with the idea of people with images inked to their bodies. But growing up, realizations hit me, and my experiences with socializing with other people helped me understand what's good in tattoos.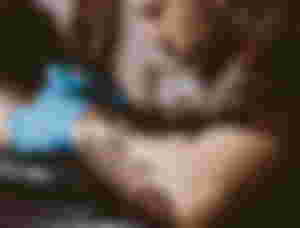 Let me start my story of getting my first tattoo by emphasizing the misconceptions about getting tattooed. Many of them, but I will only point out the things most talked about and brought into arguments.
You can only get tattoos inside prison.
For me, this idea is absurd. Maybe because there are stories about getting tattoos inside the jail, it was funny how people thought about this before.
Also, people are fed up the young people with the idea that tattoos will only make you look like you came out of prison.
People with tattoos are addicts or ex-convicts. 
In support of what I mentioned above, there was also an argument that people with tattoos are addicts or ex-convicts, and even liberated people, as they say.
And I think this is something that's not acceptable. My brother is a tattoo artist. He has tattoos all over his body, but I am the living proof that he is not an addict – and not convicted even for once.
Getting a tattoo is too painful. 
I believe that this is another reason why people do not push themselves to get a tattoo. Some artists offer anesthesia if you think you cannot bear the pain. But from my experience, it is not too painful as you imagine.
Women with tattoos are disgusting. 
One of the reasons women are hesitant to get art on their bodies. People should stop staring at women with tattoos, especially if it's a judging look.
There is nothing wrong if a woman who would like to get tattoos. Aside from her body, you do not have the right to judge someone based on what they look like.
---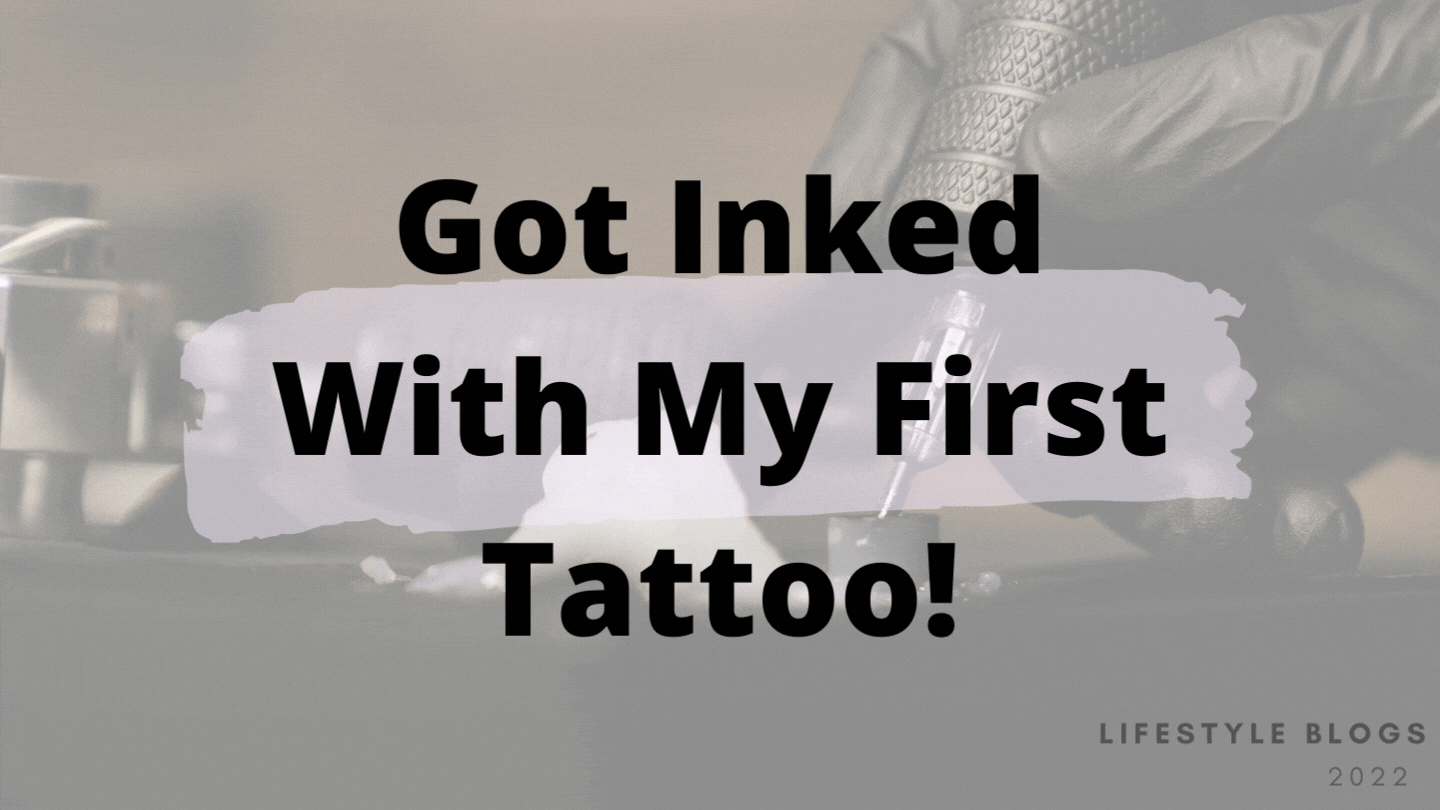 Going back to my first experience of getting a tattoo, one person influenced me: my brother. Like I said earlier, he is a tattoo artist. But he does not put tattoos on his body without meaning.
We had a conversation about the symbols and images inked on his body one time. He told me a few things about his tattoos, and it is when I understood the more profound meaning of this art.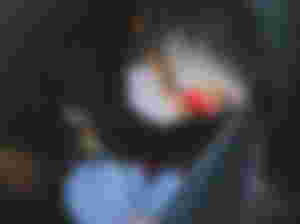 Since I was still 18 years old, I was not allowed to get a buzz. I waited until this April 2022, and I am already 21 years old. I told my Mama that I would get a tattoo already, and she did not say a thing, and silence means yes. I made my tattoo design and did not hesitate to put it on my body. Check it out below!
As you can see, the name was "Charrie," and it is my Mama's name. Also, you can see the phrase "l'amour de ma vie," which means "the love of my life."
I did not tell my Mama that I was putting her name on my body as my first ever tattoo. I already planned it months ago, because I want it to be remarkable.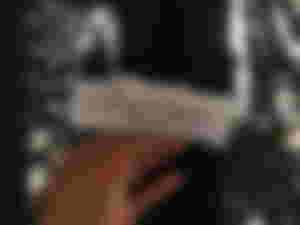 Maybe getting a tattoo is not as painful as giving birth, but this symbolizes appreciation for my Mama. I want her name and her face on my body, but one tattoo at a time. My Mama is the love of my life. And my tattoo will remind me of it every single day. 
If you ask me where I put it, it is below my right breast, in the ribs. I looked for the perfect spot, but my brother and friends suggested putting it there.
And since it's also one of my choices, I decided to put it there. I know that you will be curious about what it felt like. Honestly, it was excruciating, but I trusted my brother.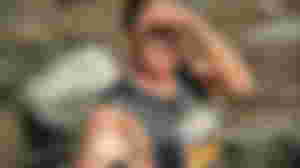 Also, I can manage the pain because I am not nervous at all. I had been preparing and waiting for that moment for almost four years. So I think I was ready enough that all I felt was excitement and not the pain.
The lining was painful, but you will get used to the feeling. It was a great experience. I wasn't afraid of the needles, and everything went well.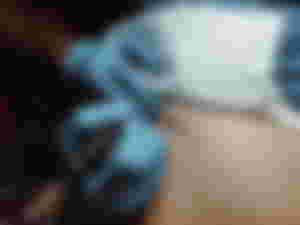 If you are looking for a sign to get a tattoo, this is it.
But make sure to be ready and ask for your parents' approval first if you are still living with them. Also, think about the meaning of the design that you want.
It would be best to consider the symbol or image you want to put on your body since tattoos are permanent unless you want to remove them someday. As for me, my first tattoo will remain on my body until my last breathe – since it's a symbol of my love for my Mom.
---
---
Author's Note:

The article is unique and plagiarism free. Checked from grammarly, duplichecker, and plagiarismdetector.
<Lifestyle Blogs>

Published : <May 4 2022>
Author    : <charmingcherry08>
---
Drop a direct message or comment on my:

Sponsors of charmingcherry08