---
You begin to have confusion with your faith when overthinking crosses your mind. You start to doubt and lose all your interests when you have no faith. You start to worry about everything, and your confidence starts to shake.
Thinking too much kills everything that insides you, everything will be out of control when you think too much, especially for the thing that "not yet" happens. Overthinking is creating problems that weren't even there. It ruins everything, and it's just makes everything worse than it actually is. Overthinking makes you unhappy all the time.
This actually happens when you're waiting for something. You're urging to get what you want because you dream for it and you're craving for it intensively. But, waiting sometimes makes you desperate to know what might happen. You're always in a hurry as time goes by, and being bored of waiting comes your way.  A lot of "what ifs" keep running out of your mind. This may lead you to make decisions and can break your own heart.
---
You have no peace and this will lead you to distress. Stressing out for things that have not yet happened is worthless. This creates chaos out of yourself that leads you to frustrations. Expecting too much out of your way can direct you to great disappointments. Most of the time, the worst place we can be is in our own head. It can end things before they ever get the chance to grow better.
Be at peace with the "not yet".
"Not yet" is something expected to happen but has not for the moment and not the right time. This tells you not to worry about things because everything comes in your way when the time is right even if you do not force it. Be at peace, instead of worrying about the things that have not yet happened, you should pray for the best outcome, but of course, it should be accompanied by hard works and great hustles. Stop overthinking; always remind yourself that whatever happens, happens.
If it's meant for you, it will be all yours no matter what happens, and if it's not maybe greater things awaits you. You can't control everything that will come, just let them go. The best thing you can do is not to think and not to wonder. Just breathe, and believe that everything that you wait for will work out for the best. Always remind yourself that what you think is what you become so think positive, and be positive.
---
Be at peace, and stay focused on your goals, greater things happen especially for those who wait with faith. Do not rush and never be in a hurry. It would be best to do everything with calmness. And for those who are waiting for something right now, pray and believe that your time will come. You've come along this far, never lose hope; just do your best because you're almost there!
Worry less, be at peace! Greater things are yet to come!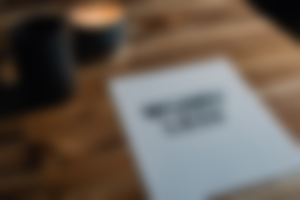 ---
End of Article
Date Published: December 7, 2021
Author: charmingcherry08
---
Rest assured that this article went through plagiarism detection for everyone's peace of mind. It is for the readers and users who take plagiarism as a big deal since they are working to improve the platform. The detection made will serve as my contribution to the said purpose. I am one of you, and I am starting it with my article.

If you have any hesitation and doubts, you can check it yourself through these plagiarism detectors I used.
---
Drop a direct message or comment on my:
---
---
The people you see below this text are my sponsors. I cannot mention them one by one. But if you are seeing your profile in my Sponsors Block, please know that I am beyond grateful and happy for having you all.
To my future sponsors, I will welcome you all with open arms. Click below!
---