Have you ever wonder why we are posting different kinds of arts, collect them, and trade them in the Juungle?
As the developer said: This exchange is designed around Bitcoin Cash, everything can be done with 0 confirmations so it's super fast. Actually probably the fastest NFT exchange today. And because we use SLP and Bitcoin Cash the fees are very low. There is a 2% market fee (0.5% lower than rarible), AND with the low transaction fees to use this it's quite inexpensive, so it will be like night and day compared to Ethereum based NFT exchanges.

You can buy NFTs even without an account, directly to your wallet like how sideshift works. For selling all you need is an email address/password. 

We also built a whole api suite, so new NFT applications can integrate Juungle / build on top of it, to make it really easy to launch new applications that involve NFT trading or exchange. The information for this can be found at https://docs.juungle.net
If you don't have any idea what is Juungle NFT Marketplace, I will be sharing the links compiled by @MyHero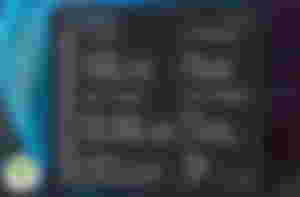 The NFT or the Non Fungible Tokens are known in openseas and wax.io but we are going to discuss the Juungle NFT Marketplace in Bitcoin Cash Blockchain. I have read some articles that they are comparing the Juungle in the other Marketplaces that already build credibility to most NFT artists and collectors but do not forget that jungle is still new and it's on alpha version compared to those two. But I think that is one of the reasons why Juungle gets its popularity in the world of NFT after the launch and of course, it is no other than a fave coin, BCH
I got to know about the NFT because of my friend @Constant1995. He introduced it to me while we can still claim NFTs in the faucets. Since we are using noise.cash, we used it as a medium to spread the word about NFTs and the Juungle NFT Marketplace. At first, I don't have any idea how it works but since I got curious about NFT which I can earn more BCH, I keep on collecting in every faucet that is available while learning more about NFTs.
We keep on posting about waifus in noise.cash, read.cash, Twitter, Reddit, and other social media that we have just to onboard more users. We decided to build a community engagement to help more users to create an account in juungle.net and even artist who wanted to know how to mint their own artworks. The plan was to invite more users to Juungle.net and also for mass adoption.

I handle those groups in telegram and noise.cash with the help of my virtual friends and of course, with the sponsors like Adilan, Shadowkite, banet, and Mila-they are some of the NFT creators who always support my activities. The anonymous sponsors and the users in the juungle marketplace make it go wild in the noise.cash community. I am just happy to be with them and this is our simple way of saying thank you to this project because it really helps us to earn and to learn new things.
Sharing our experiences also helps to attract more users that is why constant1995 and I collected some of the juungle users who shared their best experience in trading NFTs in the juungle NFT Marketplace.
You can visit these links to read their juumgle experiences.
I enjoyed reading all of them and I just wanna say thank you to all the sponsors who support me here, you guys are so generous.
TG Channels for NFTs
Author's Note:
Thank you for reading, God bless!
Just in case you want me to be part of your journey too you can always find me at: