In our last interview, we talked about the cute unicorns, the Fluffy Pony NFTs, which is created by BA.net.
Like Waifu and $RAT NFTs, Fluffy Pony NFTs are also AI generated NFTs listed in Juungle.net. One of my friends is obsessed with these NFTs, especially the purple ponies. I gave her my purple ponies as a gift since it's her favorite color and she was extremely happy to collect them all.
The awesome creator of this NFT created some games for Fluffy Pony NFTs collectors. Even if you don't have the Pony NFTs, there is a wide variety of games available for you at the BA.net website. You can also play with other players through mobile or PC. It is a must try!
Ponies are coming from the pampas in Argentina, generated with AI Style GAN2 for a unique pony on each NFT.

We were inspired by blockparty_sh that laid the groundwork with a lot of the BCH SLP infrastructure, as well as the waifu faucet and Juungle.

Maybe our pony game Clicker says it best, generate smiles :)
________________________
Mila:

I don't have any actual NFTs yet though. The art is all ready, but the token is still waiting in github for JT to approve and add it, that coin will be an nft I give away to people for free as a promotion.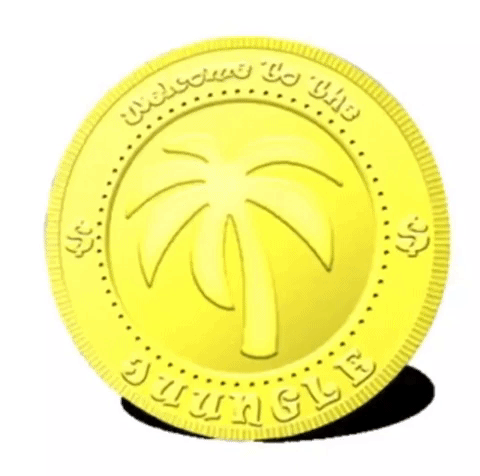 And now, I would like to introduce Mila, the creator of Animated NFT Art (ANFTA).
Good day!

As for this interview, it is optional if you want to take part or not for the improvement of Juungle by answering the questions below.

Username

Juungle-MilaMartin Telegram-MilaMaritn1

Token name

Animated NFT Art (ANFTA)

Token ID

70b1888af41b1e961c25d874bff013114571160d5006483b8eede9553afa81cc

Tell us more about yourself and your NFT collection. (For the introduction to the readers).

I had an interest in making NFTs from my artwork but it was generally too expensive. I did some research and found that I could use BCH and the Juungle marketplace as a very cost effective option. I was very lucky to be accepted into the Juungle community shortly after it launched!

Can you tell us what inspired you the most to start the project?

I started this project because in the Juungle, there is hardly any animation. At this early stage of the Juungle and BCH NFTs, we can only use certain file types that don't really support animation. But there is an option for apng animation. I see very little apng animation in NFTs in the Juungle so I thought it was a great opportunity to develop a token that made the best use of our current capabilities to help bring really cool animated NFTs to the Juungle.

What are your goals and what do you want to achieve in your project?

I would simply like to be known as a quality artist and innovator and be a respected part of the community in the Juungle and in the advancement of the BCH blockchain.

What is the story behind your collection?

It took me about 2 weeks of testing to be able to create an apng image file that has both fluid animation and a smaller file size. It might sound easy at first, but there were a lot of variables that I had to overcome on my own. I did many experiments with file size, compression, image resolution, length of play... and in the end, now I have a basic format that I can reproduce to make functioning animation in a small file size. I hope to share these procedures with others too so they can make animation supported by the Juungle without having to figure it all out on their own like I did.

Why did you focus in your chosen category?

I seen a great opportunity to be an innovator in the community because very few people are using animation in BCH NFTs and in the Juungle at the current time. It would be nice to take advantage of that and maybe become known as a respected artist and contributor in the Juungle community because of that.

Why did you choose Juungle.net? How is it different from other NFT Martketplaces.

Juungle and BCH was my only option because the prices are very cheap to create and sell NFT art. And also the Juungle administration has been very very kind to me and allowed me in to their community. Other communities are not so interested in helping or accepting certain types of members.

What kind of method did you use for minting and creating NFTs?

I'm using Electron Cash SLP to handle all my token needs. Electron Cash SLP serves as my minting device and my wallet all in one. And I use SLP Explorer for all the token and blockchain viewing.

What do you think will be the future of Juungle.net?

I think the Juungle has a very bright future. I think new capabilities will come out that allow more options for NFTs as far as file types and smart contract options go. I think the BCH blockchain, SLP, and the Juungle will be very successful as new things are developed with SLP on the blockchain.

Besides BCH, what other cryptocurrencies do you have in your portfolio?

I don't have much to do with other cryptocurrencies except for some tokens that are also a part of BCH.

What is your message to all the Juungle and Bitcoin Cash community?

I would like to thank the Juungle community for allowing me to be a part of it and helping me when I had questions. I look forward to trying to give back to the community as much as I can. And to the Bitcoin Cash community I would like to say that I think its really cool that I've been able to be involved in a community that has so much potential as its being developed within with SLP. I look forward to seeing what the future will bring and Im certain that the BCH communities future is very bright.

Feedback

Im not sure what this field means?

Suggestions for improvement

Stick around and don't get frustrated when something is so new and still has a long way to go. In my eyes, the Juungle and SLP is just starting out and will advance greatly! But it needs our support.

By answering those questions, we would like to know if you want to include all those information before we publish the article with regards to this matter.

Yes

Other:

Do you have a site or social media account for your NFTs? You can include it here so that we can plug it into the article.

Thank you for answering!

Thank you for answering! we really appreciate your participation and cooperation.
________________________
Juungle NFTs creator and artist interviews
________________________
I decided to collab with Crackers, 'cause Juungle.net need someone like him that well-known in NFTs world. Check it out his latest published about the new nft artist he interviewed.
Meet The Artist Behind The Mini Vigilante Universe
As of now, he is busy to his next interviews to other NFTs artist. And we need to wait a little more time. This is a great opportunity to the Juungle artist and creators.
________________________
"Rules: Total amount of purchased assets to a particular SLP address in BCH at time of sale (whatever address receiving NFTs is what counts), competition runs from May 1 12:00 am UTC - June 1 12:00 am UTC, prize will be dispersed within 1 week of competition finishing, any users determined to be wash trading (buying their own assets) may be disqualified at the discretion of Juungle."

"I'll be adding new /king command for people to follow and see their ranking as we go - its built already just trying to fix one last bug (unrelated) before we deploy new version :))" -JT Freeman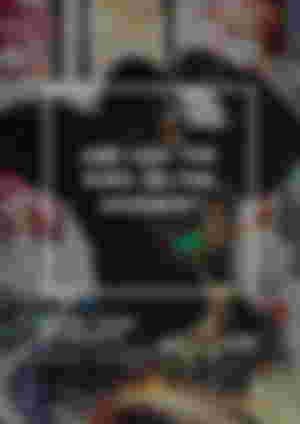 ________________________
The marketplace where you can purchase NFTs:
How to create an SLP NFT that displays artwork properly on both SLP Explorer and juungle.net!
Wallet that supports Bitcoin Cash (BCH) NFTs:
Telegram channel:
https://t.me/juungle_net_listings
Please follow the Twitter account of Juungle for more updates.
If you have a question regarding the article please post it in the comment section or you can dm me at Telegram: Constant1995