In the last interview, we talked about Harley Juungle Collection or HJC and it's creator, @jiroshin .
He said he has a lot goals that's why he asked a friend to mint his artworks as NFTs and sell at Juungle. Once he sold his artwork and save enough money, he will buy for a desktop so he can mint his artwork as NFTs and to reform his house.
He said, he only used his fingertip because he lost his pentab. This is not a hindrance to him since he can still draw just fine. He joins the ArtPark Weekly Draw this in your style challenge, a chamber to showcase artworks in noise.cash and he is also the crazy artist of CLUB1BCH.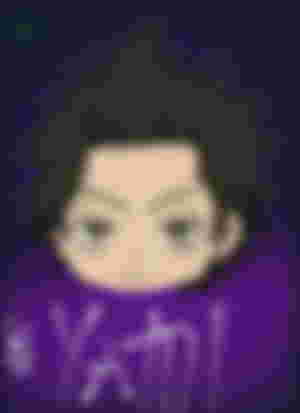 It would be wonderful if we could support such talented person. He once sketched my own image because I'm one of the members of the club. The goal of this club is for each member to work hard to have 1 BCH and I aspire not only to have 1 Bitcoin Cash but more than one.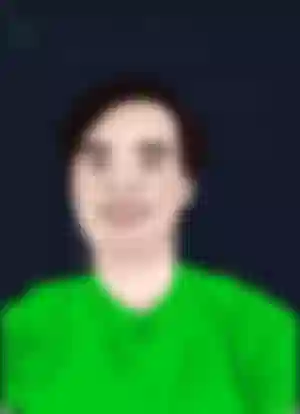 Goals... Actually I have a lot of goals. For now. I mentioned to my article once I sold my collection, I will buy my own desktop to mint my own arts. I still have a lot of arts to mint actually. 2nd possible if not desktop is, goal to upgrade our house. I will add some funds from the juungle to upgrade our house. That's my real goal hehe.
Today, I'm happy to introduced @cxrxlxrts , the creator of cxrxl NFTs. One of her NFTs was sold last day is "Shoes never worn" for 0.0045 BCH https://simpleledger.info/#tx/5711490ddfc4db1abf9bd312c0cdde587681b05693fb6dbd17c21c3d8cd29bf0
Good day!

As for this interview, it is optional if you want to take part or not for the improvement of Juungle by answering the questions below.

Username *

cxrxl

Token name *

cxrxl

Token ID *

a78bd8a9986be14fa3d2ac5820c3009cfb1b848ee3bae9933c512c04f8fa0f00

Tell us more about yourself and your NFT collection. (For the introduction to the readers). *

I am 17 years old. I started making some arts last year March 2020. Since it is pandemic I just decided to watch some youtube portrait drawing tutorials and gladly I've learned some of it. I actually didn't expect that I'll learn making arts because If you'll look at my works when I was in Grade 11 you'll definitely laugh on it. I don't know but this pandemic really changed my life. As of now I only have few NFTs but I'm looking forward for more. My NFTs are all traditional arts unlike most NFTs which are digitalized. I decided to make traditional art NFTs because I'm better on it than digital arts and also I think traditional arts are uncommon in NFTs. And also one of the reason why I want a traditional is to make people remember what is art when there are no technologies and gadgets cause on what I observe from the past years, digital arts becomes people genre.

Can you tell us what inspired you the most to start the project? *

I think those other artist and NFT owners inspired me the most to start the project because the moment I've heard or read about waifus, the thought of making arts and selling it on juungle stuck on my mind. Like "Oh I wanna have more NFTs too, I wanna be like him/her" Also I had a thought of "If they can make more and different NFTs, I know I can do it also. It's not because I'm too confident but because I know that I have God.

What are your goals and what do you want to achieve in your project? *

In this project, I actually wanna have more traditional arts NFTs, Make people remember what is art when there are no technologies and gadgets in short what is traditional arts and lastly to sell, learn and earn in this project. In the future I wanna have atleast 500 NFTs, I honestly do not know if this is even possible but as long as Juungle is working, I'll draw more and sell more.

What is the story behind your collection? *

So the story behind this collection is, It all started at Noise.cash I was just scrolling and then suddenly I saw a post about buying and selling NFTs so I asked If it is possible to sell my own artworks. I don't remember if he/she answered me but I posted on noise about how can I use and sell this Juungle.net and gladly someone replied and sent me a link of steps and telegram group. So I joined telegram group and asked some questions, the admin dmed me and answered all of my questions, He even gave me a waifu which is a good start. I also asked one person in that group and He also gave me one waifu, he's the best internet friend I've ever know. So I become active on telegram and I even collect some zombies and ponies until one day I asked that person again how to mint my own NFT but he told me that I need a laptop. I don't have a laptop but that person is really kind and he helped me, He's the one minting my NFTs so what happened is I'm sending my arts and then He'll mint it for me. I named my tokens to cxrxl because It's my noise cash name and yeah, all of my NFTs was my artworks this pandemic.

Why did you focus in your chosen category? *

I don't think my NFTs has a category because they a random artworks of mine. But one thing is for sure is all of my NFTs are traditional artworks because I'm better on it and it makes my NFT unique and I want people to remember what is the real art.

Why did you choose Juungle.net? How is it different from other NFT Martketplaces. *

I was like "woah?" when I read this question hahaha. Why? Because I actually and honestly do not know what are the other NFT marketplace. But I wanna answer why I chose Juungle.net. First is I think that's the most popular right now, I'm not sure about that but I think most of the noise.cash users are using this rather than other NFT marketplace. And for me, this is the best because different NFTs are arrange properly, we can easily find the NFTs we want and the transactions are good and fast.

What kind of method did you use for minting and creating NFTs? *

I'm not sure about this 'cause I'm not the one who minted my NFTs but he told that he is using the Electron Cash SLP Edition will do.

What do you think will be the future of Juungle.net? *

Of course, this would be the best NFT marketplace. The marketplace that people will use because of the smooth transactions and this is the easiest marketplace to use, I think.

Besides BCH, what other cryptocurrencies do you have in your portfolio? *

Besides BCH, I have btc and xrp but I only have a lil amount of it. Most of my money is on BCH.

What is your message to all the Juungle and Bitcoin Cash community? *

So to all Juungle and Bitcoin Cash community, Congrats to us, we found the right and best community. Let's just continue using this site Juungle.net and the BCH and in the future all of us would be happy and contented because we chose the best.

Feedback (for Juungle.net) *

Feedback *

Juungle.net is the best cause it has a smooth transactions and people can easily buy and sell NFTs because of how they arrange our collections.

Suggestions for improvement

My suggestion is just, in withdrawing our earnings I think it would be better if we can choose how much bch we can withdraw because sometimes when I wanna withdraw assets, I can't withdraw it easily because I still need to deposit some bch in my juungle wallet so I think it would be better if there will be bch left in our juungle wallet when we are withdrawing our earnings

By answering those questions, we would like to know if you want to include all those information before we publish the article with regards to this matter. *

Yes

Other:

Do you have a site or social media account for your NFTs? You can include it here so that we can plug it into the article.

I only have noise.cash account. I don't know if this will do but I'll just include it. https://noise.cash/u/cxrxl

Thank you for answering!

Thank you for answering! we really appreciate your participation and cooperation.
The marketplace where you can purchase NFTs:
Wallet that supports Bitcoin Cash (BCH) NFTs:
Telegram channel:
Please follow the Twitter account of Juungle for more updates.
If you have a question regarding the article please post it in the comment section or you can dm me at Telegram: Constant1995