I Wanted To Have My Own Child, But I Changed My Mind Because...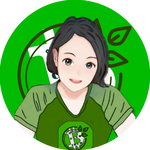 Becoming a mother of your own child is probably every woman's dream. There is no more incredible feeling than seeing and carrying your flesh and blood in your arms. Although being a mother is a forever responsibility and is never an easy task, I believe that the struggles and the many sleepless nights will all be worth it in the end, especially when you see that mini version of you smiling back at you.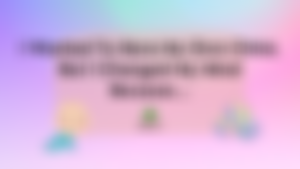 As a woman, I also dreamed of becoming a mom. I have always loved kids ever since. When I first laid my eyes on my eldest niece at 16, I knew right then that I also wanted to have one. However, since I had my boss baby and became a full-time tita, I have become more exposed to the struggles that made me change my mind about motherhood. Let me explain why.
I used to tell some friends that when I turned 25, I would go to a pub, get drunk, and hook up with any random guy as long as he satisfied my eyes. If I don't get pregnant on that first encounter, I'll repeat the process until it is successful. Sounds easy, huh?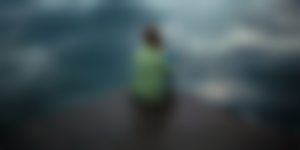 However, as a shy type of person, it never happened. I never even tried it because of several factors: I don't know how to do the first move, I don't think I can do it, and lastly, I don't want to get sick. So yeah, until now, I never execute that plan, and I doubt I ever will.
We all know that becoming a mother has many responsibilities, especially if you plan to be a single mom. It's not like your only worry is to find a partner to make this whole baby-making possible. It would be best if you also were financially stable. That way, you can provide for your child's basic needs from the moment you find out you are pregnant until they finish college.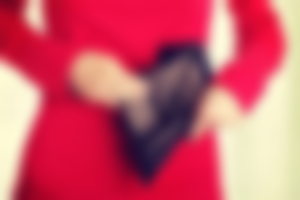 Unfortunately, I can only provide for myself and my three furry babies. Even so, I am still struggling financially. It would be so selfish of me to push my plan without enough solid foundation for my kid, all because I didn't want to grow old alone. I don't think I would ever want to have my own child and see them suffer in the future.
If the partner, even if we won't end up together, will be willing to provide for the kid, then perhaps I can reconsider this.
Back in the day, when my only duty was to babysit the kids when their moms were busy for a few hours and send them back once they were free, I was pretty patient with them. I used to babysit my first two eldest nieces while their mom was doing some laundry without any problem. I rarely complain. Even when I worked in 3rd shift, from 10 PM to 6 AM, and went home to babysit my then 4-years-old niece, I could still manage the stress.
However, things have changed since my boss baby turned two. He becomes so clingy, and I can't work with him around. When I started working as a content creator, I had to lock my room to work peacefully. Otherwise, he'd sit on my lap while trying to type on my keyboard.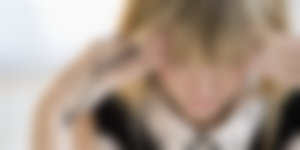 Now that he is three, it's getting harder for me to work. He would demand to turn off the computer because he wanted me to sit next to him or lay in bed. It got to the point wherein I would yell at him till he cried so hard. It happens a lot, and though I feel guilty, I still can't control my anger now and then.
Because of this, I realized that it would be tough for me to have a kid, especially as a single mom. I get stressed quickly, and I might not be able to handle my anger issues. I'd rather not have a child than become an angry mom.
Based on my experience, it's not easy to work home-based while you also have to look after the kid. Even if you have some family members with you, if the kid only wants you and not them, it would be tough to focus on either of the two. So, I think it's a good choice not to have a kid. How can I provide for my kid if I can't work correctly? And how am I supposed to work appropriately and peacefully when I have a kiddo on my side constantly wanting my attention?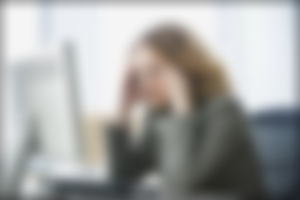 Sadly, this is my worst problem. I know there are others whose disabilities are more complex than mine, but I still feel I need to consider this issue, especially since I'm not getting any younger.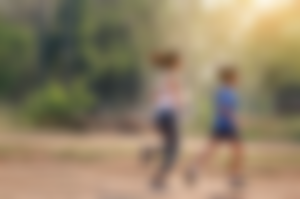 I can't keep up with my child once they can finally walk and run. I also feel like my child will be sad when they have school activities one day which involve the child-parent tandem because I'm pretty sure I won't be able to participate. You know, those little things.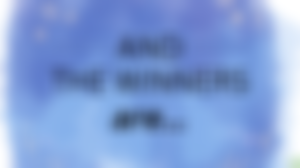 As promised, I will announce today the six random users to get $0.10 each for participating in my mini event from this article: A Little Token Of Appreciation For Your Huge Support. Here are the six chosen ones: @MicroReylatos @Jeaneth @PVMihalache @ZoyaAnsarii @Bella.bch @Betduce. Congrats!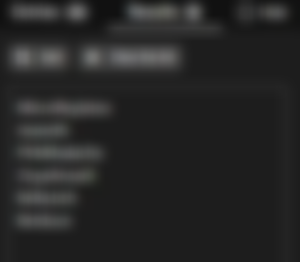 I will upvote your comment on that article later.

Inspired by my nephew, I have decided to share my thoughts about having a child. I love him very much like my own, but he's just so stubborn, and I sometimes want to scream at the back of my head to release the stress I have because of him.
And as much as I want him here, I think it's time for me to tell his mom to take him back. Let her do her job as his mom. He can still live with us here, but only if his mom agrees to hire a nanny so I can also work. I need to make a living too.
So yeah, even if I wanted to have a mini version of myself, I don't think I should. As I have always said, maybe I can, but not in this lifetime. For now, I must refrain from my urge to want a baby. As I have said, I can only do this if the partner agrees to provide half of the child's needs or if I have a partner for real.
Any thoughts about this matter? Feel free to share.
---
Feel free to follow me on:
noise.app | noise.cash | Publish0x | Hive | Torum | Twitter
---