I shared with you my 12-month journey recently, and now, I feel like I want to share a little more. These are the things that only old users can relate to, and since many of you have been around for a few months and some are still a baby here, allow me to share with you this.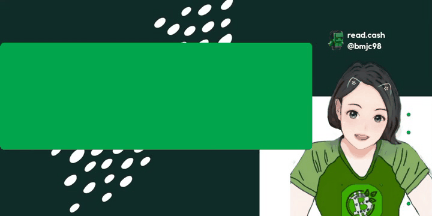 When I was new here, we had to be more active on the platform if we wanted to accumulate more points. More points, by the way, means a more decent amount of BCH to receive the next day.
So aside from publishing at least 2 articles a day and being active on the comment section to other fellas' articles, I was also active on the Late Night Talk initiated by @Nhelvimi. Wait, I'm not sure if it was really him, or was it @kli4d or @Great_Influence? Not really sure since it had been a while though.
But during those times, I had really a great time with them talking about points and random stuff. Since I worked the night shift at that time, talking to them helped me stayed awake, as well as in terms of increasing my points.
I'm sure most of the old users still remember @SirPotato, the only potato who would research humans using read.cash.

Sir Potato was a funny one. I loved his articles because they weren't boring at all. He was good at simplifying things in his own way. He also had these potato photos that added uniqueness to his articles. Honestly, thinking about this one, made me sad coz he's not active anymore.

His last article was 9 months ago. I just hope he is fine, though, and that one day, he would pop up and spread his potato cuteness throughout the platform once again.
Way before Pantera joined in, it was @Jane and a few others who fought hard against these so-called spammers and yes, plagiarists too. Jane was one of the few whose articles were copied and pasted as their own. She gained so many enemies before to the point that they would downvote her articles for that. But good always overpowers evil, so as you can tell, she's still standing and getting stronger than ever.
I also did my fair share by reporting those spammers whenever I see them either in my comment section or from other's articles. I also experienced having my article copied and published here on read.cash. Funny thing was, that user also copied my other links, so I got notified right away the moment he published it. I then reported him and after a few days, emailed Simon about it. He then responded and removed the copied article and warned that user.
I also wrote several articles about spammers and plagiarism before:
The last one was about my copied article.
There were so many of them back then. There had this photography challenge, writing contests, and so on. I happened to join a few and thanks to @Eirolfeam2, I got to earn a decent amount of BCH because of her g1veaways. @Jane was also known for her writing contests. I even joined once but didn't win. HEHE.

Now, g1veaways are not recommended since the bot stated on his one and only article that he won't tip anyone who is doing g1veaways or contests. Glad my article that mentioned my 1st Anniversary G1veaway was still receiving upvotes though.
Some of you must have heard this one here but for the sake of the newbies, let me share a little something about it. So 5 months ago, there was this certain user that kind of annoyed most of us from the Club1BCH. Unfortunately, she already deleted that article on her profile, and I can't show you some of the things she mentioned.
In that article, she stated how we spread BCH awareness wrong. She mentioned that we shouldn't be inviting people on this platform to earn money coz these users would just leave after getting their first or a few more payments. She also added how charities would only give these people more reason to be lazy.
Back then, I had this Charity Box on noise.cash called The BCH Charity Box, where I saved 15% from my daily earnings for this. Later on, the 15% became 30%. Many of the noisers supported my cause, even the noise.cash admin too. So when she mentioned the charity, I knew she was talking about me.
So she wrote an article about it and started preaching on how we should spread BCH awareness the right way. Yes, her article was good. No wonder why she got upvoted by Sir Marc. The problem is, did she really apply that herself? Or probably just one who joined the free ride, hoping to get more attention from the prominent generous tippers.
She had several articles about BCH and her so-called project. Well, guess what? It turned out that everything she mentioned there was fake. Someone just revealed her identity here and, according to the source, she asked for a membership fee before her invites could use read.cash.
Seriously?? Oh well, we're not going to name names here but if you happen to know her, then feel free to drop the bomb in my comment section. And oh, I even wrote an article about it, so if you're interested, you can read my response in the article below.
Spread BCH. Spread Love. Spread Kindness To Everyone.
Ten months ago, I made a kind of embarrassing moment on this platform. This happened when I mistakenly thought that the article I was checking was mine. I saw lots of comments there and started replying to them one by one. After a few replies, I then realized I was barking on the wrong tree. Lol.
I immediately deleted every response I made to their comments and was hoping nobody noticed it. Turned out there was one who saw it, and I was just laughing so hard after that. You can read the story here:
My Embarrassing Read.Cash Story

So that's it! My recollection of the platform. It's just good to reminisce and share them with others. So far, we rarely get to encounter spammers here. The drama, however, will always be just around the corner waiting for someone to take the role.
This article is 100% plagiarism-free. It has been checked and double-checked on Grammarly.
---