Mr.Marc upvoted my post with $1000 and I'm freaking out!!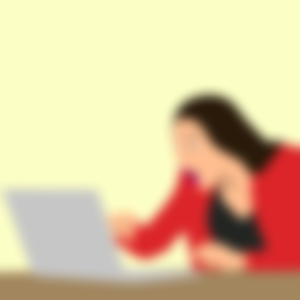 I'm actually shook right now.. cannot believe this is happening.. who would have thought this could happen to me wow??
Okay wait,
Hello lovelies... good evening to you all and welcome to my wonderful day. Because my daughter's school has started again, I have sunk much more deeper into house chores and managing her school modules and am sorry for being not so active here guys.. But once I got some time now to focus on my work on Read, DRUM ROLL PLEASE!!! Mr.Marc has blessed one of my posts with an upvote of $1000.. I have seen him doing this for few users here and they all make posts about bitcoins, trading, Axie and etc stuff as they are pros in doing what they do but me?? I'm good at my own paranormal stuff and useless when it comes to crypto.. and why would an user like me get a vote from a MVP like Mr.Marc?? let me explain...
A couple of days ago, I had posted something about Bitcoin cash and how it would be extremely useful if it is extensively used in India just like how they do in Filipino cities.. I mean, look at the points I have mentioned and tell me if crypto isn't the easiest means of making transactions online and even in real life...
Every transaction will become easy,

The world could go cashless,

Saves time a lot,

Quick processes as you do not have to search for change as you pay exact money through your QR..

All transactions are recorded, hence there will be very less chance of transaction fraud hence providing massive security to your assets..

Easy adoption and navigation of apps through change of devices.

No physical damage to real cash in the scenario of natural disasters..

Can be used anywhere and everywhere if the world adopts to it

Small local businesses can flourish because how easy to use this as many illiterate these days find it hard to learn about debit/credit cards filling forms, standing in bank lines...and even if they know, they would hesitate to use it making this more Inclusive ..

Overall industry growth across several sectors

Your cash (I mean asset) will yield you returns sometimes even more than investment and real cash do not..

International payments made extremely easy

And no time limits, like the markets are always open and you can literally transact anytime in 24/7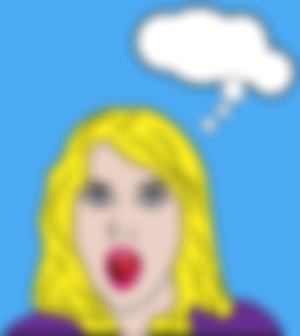 And guess who got impressed by that article?? It's the freaking MVP of read itself Mr.Marc... THE @MarcDeMesel himself... and he blessed my article with a huge upvote of $1000 and as and when realized it, I was shunned for few seconds and went straight to husband and screamed in his ears and almost made him deaf lol. Though he does not understand how much this means to me, apart from the upvote itself, it felt extremely satisfying to realize Mr.Marc finally noticing me.. what a dream come true ya'll.....
What Will I do with the $1000??
Honestly, I already have plans lol.. am gonna keep $800 in my BCh wallet of course making my already 1 BCH to almost 5.. moving on.. I will hecking go on a upvote spree and distribute the remaining $200 to the entire read community.. Maybe a $5 each post I come across?? how many can I do? I guess I can upvote around 40 posts and maybe throw in 10 more and finish off with upvoting 50 posts with $5 each... what a blessing that could be wow..
I clicked the homepage and started clicking the user's posts to read and start the upvoting when I heard my husband calling my name.. He was just standing beside me as he was calling and I looked at him asking what?? He did not answer my question but kept calling my name by patting slowly on my head and I woke up from the dream and realized my husband was waking me up...
Dang!!!!!!!! That was the most disappointing morning that happened to me ever lol... But whether real or not, it felt nice though haha.. and also honeyyyyyy!!! the post I was referring to receive the blessing though, was never made duhhhh... ughhh
Anyways, does other weirdos here can relate with me?? do you get unrealistic dreams like me too lol??
Thank you spons, I might not have Mr.Marc's blessing yet, but at least I have you guys.. Muahhhh
Yours bloggingly