The Deep Secrets Of An Introvert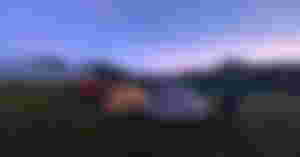 Not everyone in the world are having the same personalities as somebody could be an extrovert, an introvert, or ambivert. If you are very outgoing and an very expressive person, then you are probably an extrovert. If you are more comfortable concentrating about your inner thoughts and ideas, then you are probably an introvert. And if you are a combination of both personalities of an extrovert and an introvert, then you are probably an ambivert. Perhaps the deep secrets of an introvert lie behind closed doors as it is greatly influenced by some internal factors. It may seem strange to everyone but there is nothing wrong about having it and realizing one day that you are more controlled by inner thoughts and ideas. Just feel very comfortable about yourself no matter what personality you have and never ever compare your very own self to other people for you are unique.
You are an introvert. You are unique, remember that.
An introvert may seem literally strange if compared to everybody but according to my personal learnings in psychology, having this type of personality is controlled by some internal factors such as inner thoughts and ideas wherein a person tends to be more aloof, reflective, and subjective making more hard to get along with others in a real world. However, in a real life situation, an introvert can build good relationships among friends and can be a very good friend too. I, myself could attest to the situation and could even affirm some misconceptions about an introvert that may seem strange to many. Hi, I am an introvert. How about you?
Personally, being an introvert may sound different from anyone else in the world who seem to be very outgoing in the real world as an introvert may rarely socialize from the outside world. Perhaps it is just a matter of an individual perspective and attitude but I greatly believe that there is a deep secret of power from within only an introvert can understand. And yes, I am an introvert with some perspectives and attitudes in life. Based on personal experience, the deep secrets of an introvert may include:
Illuminates to a quiet place;

Needs more time in decision-making;

Tries to be reflective;

Revives when being alone;

Opposes group works;

Very tired after being in a crowd;

Enjoys real friendships;

Relaxes into own mindset; and

Trusts imaginations to work out a problem.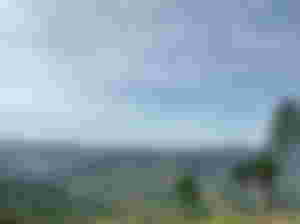 An introvert like me illuminates to a quiet place. I want to stay anywhere where I could more concentrate. Just like when I would write posts and contents, I greatly need a quite area where I could think well and reflect on my humble thoughts and ideas. It is only through silence where I find my soul in the most comfortable zone and it is only through a quiet place where I always find real happiness in serenity.
An introvert like me truly takes time in making decisions. I actually need more time in decision-making as there are various matters that I have to consider. It may always take time but I am trying to weigh things of which is more heavier to me so I could always come up with a better decision. But there are also times that I could easily make decisions but then my mind is changing in just a blink of time.
An introvert like me tries to be reflective. Every so often, most introverts are born being reflective and self-aware. And that every introvert is capable of providing reflections to anything they could relate to and tend to have a conscious understanding about own character, feelings, and emotions of being aware unto personal perspectives and attitudes.
An introvert like me revives when being alone. Although there are moments that I love to be with my family, friends, and loved ones, there are really those times that I feel being comfortable when I am alone. It is not that I do not want to be with others, but being alone seems like my very comfortable moment, giving out my comfort zone the most soothing place ever.
An introvert like me opposes group works. I feel very comfortable when I am alone and I would always love to work an individual task performance during those times when I was still studying in a University, not for the reason that I do not want to interfere among people with different types of personalities, but I just learn best when I am giving myself a free space to work and grow little by little.
An introvert like me is very tired after being in a crowd. In as much as I would want to go out to see the world, there are those times that I really feel tired when I am in a huge group of people or after I am being in a crowd. Every so often, I just want to unite myself with the soothing heart of nature where I always find peace, harmony, balance, and tranquility. And that I would always want to go for an adventure to a very cool and relaxing place.
An introvert like me enjoys real friendships. It does not really matter how many my friends are for as long as all of them are true and not fake. Few friendships would always be more than enough and being close to them make me breathe life to the fullest with so much lightness in the heart.
An introvert like me relaxes into own mindset. Whenever I give some time for myself, I feel like I am having my very own retreat where I could rest my mind at any time I want. And that it would always feel so good for me to be idle for a while to bring back the lost energy as I relax my own mind to rest with regard to tiredness, pressure, and stress.
An introvert like me trusts imaginations to work out a problem. It is not all about daydreaming and fantasies but it is a way of working out for a problem to predict for possible solutions that could resolve what I am going through at the moment. Perhaps I simply trust my imagination and commits myself to work out a problem.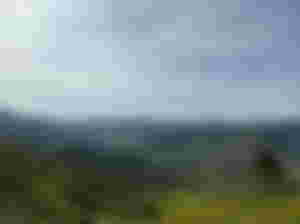 All photos are mine and were taken by me.
Disclaimer: No part of this article is intended to advertise nor commercialize and it falls under the guidelines of fair use. All parts and contents are mine and are purely based on personal learning experiences, thoughts, opinions, and reflections. This humble article is mainly intended for entertainment purposes only.
Copyright 2022 Talecharm. All Rights Reserved.