My Read Cash Story Challenge.
Everyone of us has a story on how to become we good writer, good reader, and good investor and I just want to make a challenge to everyone where we are able share our Read Cash Story. Before I let to share the mechanics in this challenge I just want to share my own Read Cash story also, by answering in this following questions.
How did you get here in "READ CASH"?

How Challenging it is as a writer that need to write article everyday?

How did "READ CASH" help you?

What are the Lessons that you learned in "READ CASH"?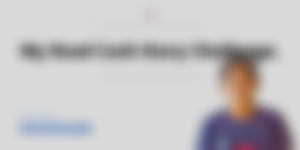 ---
How did you get here in "READ CASH"?
Honestly, I was invented one of my Friend/Bestfriend/Churchmate/Cousin. Actually, If I didn't encounter some problems in my account will mark a 5 months here in Read, but because of instances and circumstances that I encounter, I am still 3 weeks or Newbie in this platform. But the truth is, I am a writer or not a newbie in Read Cash. By the way, there are lots of writers/users already knew me, but I choose to change my identity to avoid sp*m. I am revelling right now, who am I. I am Genisis or Also known as mjay. I am very really sorry for not telling who I am, but I guess I have the right to hide my true identity and I hope you would respect that.

I was Invited here by Athaliah and JustMaryel. I am so hesitant to join here because just like the everyone's first impression Writing in English is difficult. Yes, at first writing in english was difficult but as the time goes by, by publishing article everyday and because of the earnings that we earn by Writing it became easy.
How Challenging it is as a writer that need to write article everyday?
Writing or Publishing article a day is indeed difficult and challenging because not everyday we are inspired to write and to construct sentences. We need to have a motivation for us to write a clear and proper article. Need also to have a topic that everyone will relate or learn. As what I observed Rusty or RandomRewarder will give huge amount of tip if the content of tour article is interesting, unique and haven't been on internet. As a writer you need also to be a disciplined and idealistic because you need to have unlimited topic to write everyday. I am not pointing that we need to publish article everyday, what I mean to say that for us to have earnings then we must publish article everyday.
How did "READ CASH" help you?
Read Cash help me a lot, in a way that I am responsible to pay the billing in our water a month. I am able to buy load a month for my online class. The most help that this platform helps me is the financial freedom. That feeling that you have your own income, yes I am still studying but I have my own income. It's okay that it is not consistent just like working in a company Atleast in small earnings helps me to be financially free. I am still a student but I have my own wallet and this platform helps me to start in trading and investing in crypto. I know that those mothers out there this platforms helps you a lot, especially in emergency time. And to those Overseas Filipino Workers (OFW), I know that this platforms helps you to add more from your earnings. I just want you to know that I am so proud to all of you Mothers and OFW and even students who are eager to write/publish an article and grinding everyday. Writing an article in Read Cash is better than playing online games because playing in online games will not give you earnings only it gives you burden and headache. Except to those gamer who have channel or page in YouTube and Facebook they have earnings but to those are not, they don't have.
What are the Lessons that you learned in "READ CASH"?
Many lessons that this platform taught me. One of this is being able to be discipline. This platform taught me that you should not be greedy because greediness will not help you. This platform also taught me of being Patient, that you need to wait that RandomRewarder will visit your account.

I learned many things also from other users one of the example is the crypto on how to start trading in crypto. How to start to invest, on what is the main meaning of cryptocurrency.

I learned from this platform that you need to work hard in every income that you have. I mean, every cense that users or rusty will give you have a value. You should spend well your earnings because you work hard for that. I learned also to read and listen to others story. That not everyday is Christmas, there are times that our earnings is not that big but there are times that we earn huge amount.
I made this Challenge for everyone to be inspire and motivate to write an article and grind more and what is our main purpose why we grind and why we write. I hope that in the questions I made above will make you realized that how far you reached through this platform. I know that everyone of us make this platform as part of our daily lives and I hope that we will cherish and value this platform.
---
Write an article that is above 4 minutes reading time.

Answer the following questions above (4 questions).

Answer the 4 questions in your own (Avoid Plagiarism).

Use the tag or add topic #MyReadCashStory for easy to find your entry.

Submitting of entry until February 27 (11:00 PM Philippine Standard Time)

Tag @MoonTrader

Join and Submit in the Community Read Cash Writings.

Failed to follow the Mechanics means your entry is Invalid.

Include the Mechanics in Your Article/Entry.
---
Thank You so Much Sponsors, Free to visit my Sponsors Articles!
Lead Image Source: Edited in Canva