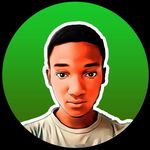 Waking up to find myself on an airplane, but could things happen so fast? Where is my proposed destination?? I would rather be daydreaming. I couldn't believe what my eyes were seeing, as I glanced through the side window. Everything looked so tiny but I still enjoyed what I saw it's like I am on a bird 😹🐦.
I heard the pilot announce that we arrived at the Manila Ninoy International airport. Wow!😊 So, finally it's the Philippines, my head never thought of anything but readcash! How could this come over me the very moment of my arrival? Why?. I tried to make that escape my mind by looking around and enjoying taking a good look at the facilities around the airport. I was in my little backpack with a few wearables. It was just like I would be spending a day or two in the Philippines.
I headed over to the food, drinks, and retail concessions and I was just wondering if I am truly the one taking a look at some Filipino food right in front of me 😁. It's been a long time dream come true. Immediately I ordered some snacks and drinks ☺️. It looked so different I felt like not eating it at first impression but after taking a bite I went back to get some more. Yummy and crunchy 🤤.
I went back to the terminal to see if I even got anyone to receive me. I have been waiting for hours yet no signal or sign that someone even awaits me. 😂 the problem here is I couldn't hear the language 😃 and I felt like I should show off a little by acting like I knew how things are done in the Philippines. It was already getting dark, so I thought to myself, how would I get out of this shit.
It was around 7:30 pm yet I got no one then I thought of getting a hotel close to the airport. On my way, I could hear some conversation in English. Then I was like this is just a lifetime opportunity for me. I should rather ask my way out of this.
Please, is there any available hotel close by?.
Then I got a response. But taking a good look at the person speaking looks like someone familiar in her eyeglasses. Felt like some I saw on a recent but the nose mask could cause a lot of confusion. I politely asked, "Can I know your name?". Then she said "of course" I am @Jane by name. Hahaha. You say?. Immediately I gave her a warm welcome hug and asked how her journey was. She just came from HK after a Filipino on Sunday article.
It was a pleasure meeting my crush in real life. I held her hand throughout our stay, I am not leaving her so no one would snatch her 😂. One mystery about her is that she is an icon on her own. I became a day celebrity among the men's universe.
Craving satisfied by @BreadChamp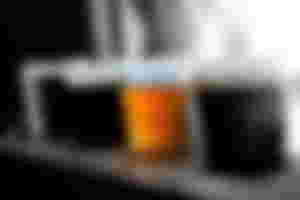 Amazing! It was really fun when I got to BreadChamp's home and she decided to give me a warm welcome. Oooh is this McYusuf?. She was overwhelmed with joy and told me to have some treats at the UNLIMITED PORK DAY for lunch. What would I have for lunch here today? 😂 since I don't take pork. Maybe I should just go for another available side dish, maybe some chicken or Samyupsal. Then she suggested I take some caramelized sweet potato. And the taste should look so perfect.
Breadchamp said something I still kept in my memory not to forget ever. she said;
"Eat with your friends while you still can. We don't know how much time we have left to enjoy it with them.".
The Walk-Up There by @FarmGirl
Lunch was already over and it was cool. I was satisfied with the Filipino food, no wonder Ms. Jane decided to submit the whole day to have them in her tummy last Sunday. It already rained in the morning while I was at my crush's home hahaha. But now the rain subsided and I am here at the farm family's home. They were so welcoming and I love the greens around them. Farmgirl, I would like to go for a walk. I suggested.
"No problem" 👍 she responded.
Happiness flowed through my veins. So I am going to see all those beautiful things for real today. Wow! There was a lot of different air as we walked up the woods. So these are the beautiful pine cones?😃. The green pearls are so beautiful 🤩. And the little cabbage farm of last month already grew up so quickly. Getting down one step after the other is amazing and colorful creatures all around. What a tour. I enjoyed the little time spent ma'am. It's always my pleasure meeting great and passionate farmers like me.
He's Fond of Watching Movies by @renren16
How would I get to the Philippines and forget to pay a visit to my dearest sister! Not just a sister but a cheerful, lovely, and amazing personality. All work and no play make Jack a dull boy. I would love to take some time watching movies with her since her papa loves action movies and I love them too. It was so cool to be among my sister's family laughing and smiling together 😌 showing the presence of a happy home. I appreciate every moment sister! 👍.
Sand Sun Dine Sunday by @Bloghound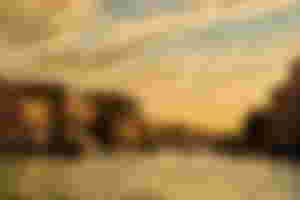 While taking a good look at the sunset somewhere in the Philippines at around 5 pm, it was just the perfect time the sun was going to set. Still flashing back to all the memories I had for the day. Then I took my phone and decided to check for a restobar close by to have dinner, take some rest and refreshments too.
Kabsat La Union was the nearest to my location and it's known to be a bamboo cafe that allows one to get first column seats to the surf scene. Wow 🤩. I don't think I've ever seen a place like this before. So beautiful 🤩 no doubt when they said the Philippines is endowed with beautiful views.
In the bar on the second floor next to me are some family members having a nice time? Hahaha, I want to join the fun since they speak in English and I can understand them. "Can I join you here?" 😃. "Sure you can!😃".
Then we ordered some classic Ilokano pancit, some french fries, and chicken fillets for the kiddos lol 🤣. I never tasted this kind of combo before but the hunger in me knew no boundaries 🙂 thanks so much for the treats.
Writing one article a day for my house by @bmjc98
It's been a long day and I would have to prepare myself for the journey back home tomorrow evening. I tried all my best to locate Bmjcs98's new home, probably if I could pass the night and take a look at the beautiful woman who is so much caring and adorable, a woman with a kind heart and determination.
Interview with my five years older self by @Meyzee
I already had some questions at hand to ask my dear friend Meyzee on what she plans to do ahead of the next five years to come, especially her dream of putting up a water refilling station. It was awesome getting her plans but what would be the drawbacks to that? And how would she fight them over?
Halloween - Trip to the fields to get some pumpkins. By @PVMihalache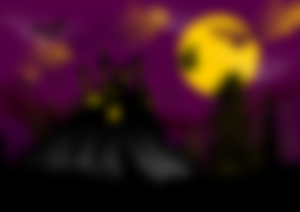 Hahaha. Let me take this opportunity to see how Halloween is celebrated. I have been hearing about Halloween day, the Halloween party 🎃 but I never witnessed one.
It was a pleasure to know more about what Halloween truly is and how it's celebrated. Pumpkins everywhere 🤣. But I would say it's nothing but filled with loads of lessons and fun times.

Yusuf!! Yussuff!!! Wake up... Your attention is needed, You have slept for the past 12 hours 😡 😡…
Who is this to wake me up in my sleep! Hahaha 😞 😔. You should have allowed me to take my flight back home first 😂. Now I didn't know if I am still in the Philippines 🇵🇭 or back home in Nigeria 🇳🇬.
This is dedicated to all my Filipino sponsors, I appreciate you all. And I hope and pray 🙏 some lady in the future we could meet each other upon goodness.
To Ms. Jane, Ms. Bloghound, and Ma'am Farmgirl. I so much appreciate your sponsorship renewal. My heartfelt gratitude 🙏 for the encouragement to do more. Thanks so much and God bless you.

Please don't forget to follow McYusuff on noisecash. Don't forget the "double f" or you follow up with the link below. 
https://noise.cash/u/McYusuff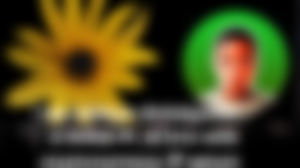 Header image edited on canva application