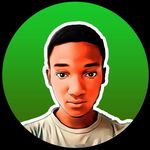 I have been thinking about what to compose for today but nothing came to mind. I woke up and began to rack my brain for any topic that might fit well for the day but I couldn't just think of any. I checked my mail for prompt words but nothing came to mind. It was like I am going to skip today's write-up 😂. And what if I still can't think of any topic till tomorrow? And it goes on like that?
No, I have to fight this over, I am not the lazy kind. I kept on thinking I checked on other articles, maybe I could find one to write on. Then I went to lay on my bed. Soon I realized I had already begun to doze off. I just had to put off my data and sleep.
Ring! Ring! My phone rang and it was like I got kicked in my brain, I don't like any form of disturbance when I sleep 😴, it gives me headaches. I never mind looking at who called me but to put the phone on silent immediately and sleep back though I couldn't sleep like I already slept before. I was half-awake.
I heard mum's phone ring again then I knew it would be someone mutual. I heard her make conversation towards my room and the best thing I heard was my name… Stand up and get yourself ready your dad called you... That was what woke me up from my lovely sleep 😔 so I had no option but to think about what to write again.
He told me to get prepared for an empowerment program, I got myself ready in a jiffy and joined the program. I got my form and registration done as soon as possible as we await the Royal chief who is the sponsor of the program. His arrival is what everyone awaits. Then I realized he is no one but a tycoon who is ready to help the poor and grace the less privileged.
Then I thought of a topic through his actions.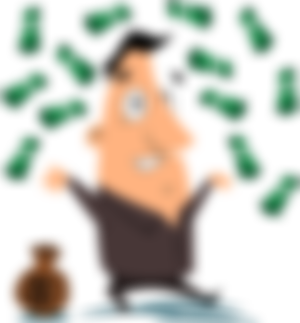 Though it's not easy to be a tycoon. Because money itself is known to be the source of all evil 👿 and also it is the ride to a successful ministry. Money has led a lot of people astray because at times when money visits some people they might not be able to handle the changes money brings along and probably turn them into nasty beasts. I pray none of us to end up as such.
If I become rich I would help the poor and less privileged.
In the contemporary world we live in today, we have the higher-ups and the lower levels who would have to struggle day in day out to put their hands in their mouths to feed themselves. If I become a billionaire I would make sure to stretch my hand to those I could help by;
Organizing an entrepreneurship program that would support the poor, and those who are talented but have no means of exploring their talents to the world.
Create employment opportunities for the jobless and try to reduce the rate of job seekers out there making them self-employed or becoming an employee with the good payment that could make them stand on their own after a few years of workmanship.
I would build a home for the homeless, widowed, and orphans.
I know it's not something so easy to accomplish, but with determination and prayers, my dreams would someday come to pass.
Today's program was a success and many turned to millionaires as promised and many got a great turnaround in their lives. I pray the almighty Allah blesses us abundantly and makes us someone great with a kind heart in life.
Please don't forget to follow McYusuff on noisecash. Don't forget the "double f" or you follow up with the link below. 
https://noise.cash/u/McYusuff