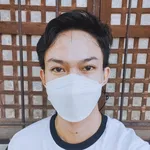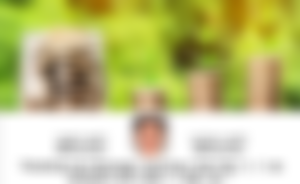 It has been six months since I joined the best platform I have ever been - read.cash. I have always been thankful because of the great help it provides to me. I am writing this down to show to others especially the new ones that with passion, patience, and determination, you can be something here. The bonus is the rewards you receive.
It was on the 24th of March this year when yours truly started using his pen and paper to write some posts. Though I love writing, it is also undeniable that sometimes, I am having a hard time composing sentences. But I did not stop there, I continuously write. From zero virtual friends, I now have a hundred and forty-four equally kind and ever-supportive co-writers.

Two weeks after that, I wrote my first ever summary. It brings so much joy in my heart even if it is not that high as compared to others. It was Community Goals: Law of Attraction, and it was based on my first week here. I gained 0.06 BCH (converted using the value of BCH as of the moment.)
In the month of April, I became more active and tried my best to catch up with the trend. I joined Juungle and from there I traded NFTs. I also submitted mine and gave it the ticker symbol ZEY.
Behind Each Progress and Success is a Set of Efforts and Hardwork: $250 worth of BCH Achieved! Yes, I earned as much as $250 dollars in just a month. Using the value of BCH as of the moment, it is worth 0.46 BCH.
In the following month, I work harder while enjoying myself at the same time. This month of May, is one of the months where the engagement of my posts suddenly increased to a high level.

When I made the Summary: Monthly Update, I am very happy with the result. It is the time where I bought some books we need in school and some school supplies. Using again the value of BCH as of the moment, I converted what I have earned that month and it is equivalent to 0.54 BCH.
Moving forward to the next month, here is the summary I made: Reaping the fruits of my labor from June. In this article, I have showcased my progress. Here, I have made 190.92 dollars or 0.35 BCH using this moment's value of BCH.

Little Achievements, Great Rewards is my monthly summary for the month of July, and without further much ado, I gained a total of 0.45 BCH. Please do not get confused with this figures as it is adjusted in this moment's value.

The Report for the Month of August is also made and without further ado, the total aggregated amount I got was 0.34 BCH. Not the same as compared to the past month, but hey it makes my heart happy.

And for the recent month, the month of September, I have posted an article for that and it is entitled as I Write and Earned .37 BCH. Therefore, it's Gold. The title itself says it, all.

Overall, I was able to earn as much as 2.22 BCH already. Note that this is based on this moment's BCH price. But anyway, I am proud of my achievements here. Ang most of all, I am very thankful to anyone, who is in one way or another, has contributed a part in making this platform available for everyone. So, yeah. I am very pleased with this achievement of mine. :)
If you are enjoying it, do not forget to show your support. Remember also that you are handsome/beautiful in your own way. So be brave and confident!
Thanks to my readers and sponsors for following my publications. May God bless you a hundredfold. Also, this is original content. Most of the photos I use are free images from either Unsplash or Pixabay.