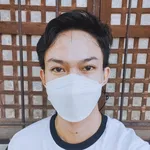 A lot of things had happened this month. It was just a week ago or less when I started it but hey, I am so happy for my achievements already!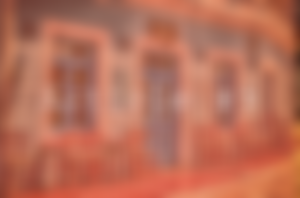 Just a recap, I have published 8 articles this month, and among these articles, the one which got the highest amount of views is the I Found Myself in the Middle of the Juungle with Bitcoin Cash with 24 views. The one with the highest number of likes is It is the Courage to Continue that Counts! with 11 likes. The one with the highest amount of tips so far is I Found Myself in the Middle of the Juungle with Bitcoin Cash with $6.80 in tips, and lastly, the one with the lowest amount of tips is It's Time to Show that we Care about our Country with $0.10 in tips.
One highlight of March also is that I have tried Juungle. Yes! Currently, I have purchased 24 NFT's of different kinds. Three of it were sold already for .0028 BCH. It is a small amount as compared with others, but hey, it is still an achievement.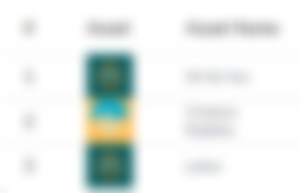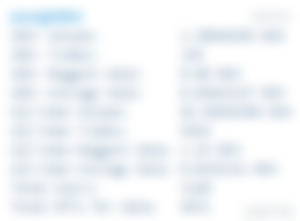 As of this time, the said platform has a total of 1,120 users now. The total NFTs for Sale are now 4671, and the other details are presented below:
24hr Volume: 1.30564394 BCH
24hr Trades: 129
24hr Biggest Sale: 0.08 BCH
24hr Average Sale: 0.01012127 BCH
All-time Volume: 82.96641999 BCH
All-time Trades: 5419
All-time Biggest Sale: 1.23 BCH
All-time Average Sale: 0.0153131 BCH
It is indeed interesting to know that the all-time biggest sale from the marketplace of Juungle is 1.23 BCH. If we are going to convert its value as of the moments, that would be 664.88$ or 32,260.14 in Philippine Peso!
And by the way, you can also see all of your Waifu's in a big picture in a place called Waifu Camp. But how? Just login using your Juungle SLP address in the said site.

If you do not have an account there yet and you are willing to try it yourself, here is how you can start your journey in the Juungle!

My goal towards achieving 1 BCH seem to be far away as of the moment, but I will keep my hopes high. I believe I will be able to achieve it soon through hardwork and patience. BCH is here to stay, and it is destined to bring success for each one of us. Just, invest, hodl, and wait 'till the skyrocket begin to fly to the moon!
As a small Bitcoin Cash investor, my main concern is when the price of BCH will fall. Because I am just a student, every small amount of invested earnings means a lot to me regardless of its amount.
After spending a week here, I was able to get some information about cryptocurrencies, especially Bitcoin Cash. They are exciting and full of information. I also find that other people's blogs are very interesting for life, travel, etc. 
Of course, these are ways of different users, including me, who use the platform to explore their creativity and imagination and create a shared, exciting story, and there are many lessons to learn. 
Hodl many bitcoin cash as much as possible because just like what we can read on this website, various platforms, and media, 'the real bitcoin' is moving towards a hopeful path to a value increase. Who knows that the current price will double or even triple at any time? Just wait, because, as we know, being patient for something great is worth it! 
This is impossible without you, so I really want to express my sincere thanks to you. I now have over a hundred cumulative views of all my articles. This is just the beginning, and I am proud because my hard work and determination can indeed make things happen.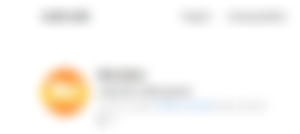 I surpassed 10 subscribers. Now, I have 15 who follows my articles.
Thanks to you guys! I may not know who you are, I still wish you good luck on your journeys here! I hope Mr. Admin will update it and make a new feature where you can see now who subscribe to you. Anyways, it was just a suggestion.
Published one article a day
I was busy but I find time making an article because I really want to save to cover my expenses so that I will not ask my parents for some things I need to buy, such as books, mobile data, among others. The articles that I have published were listed below.
Achieved more than a hundred views!
Again, this is impossible without you, so I really want to express my sincere thanks to you. I now have over a hundred cumulative views of all my articles. This is just the beginning, and I am proud because my hard work and determination can indeed make things happen.
And since another month has come, I will continue achieving my goal here. This month, I hope to be ble to save more so that I can buy a new phone, which will be helpful in my studies and other important matters. Let us claim it, guys!
Together, let us say:
#Let'sClaimItApril!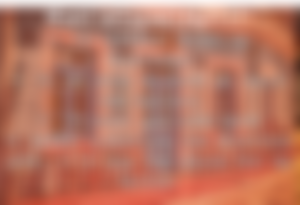 I hope I can further widen my knowledge, especially along proper way of investing of BCH.
Like what I have said, I am still on the process of learning things here and this one is one of my my objective here, so that I can maximize my earnings.
To be able to have at least One Sponsor
Just like what you can see, my sponsor list is still empty, lol. But, don't worry, I can wait. Maybe, they did not discover me yet. Anyways, do not hesitate guys. I promise to work harder and produce better articles each time I publish here.
To earn and save at least $100 here and on noise.cash

By the way, that is my noise.cash account. Just in case you want to see my posts there, feel free to visit me via this link: McJulez
After achieving the previous goal, I'll buy new phone for my mother
My phone still works fine, but my mother is asking me when I shall buy new phone so I can give the phone I am using, to her. I just said, I will be going to buy on my birthday. But, if I will achieve it within this month, I will buy a phone as a birthday gift for her. (Maybe you are thinking about the phone I want for myself? It can wait!)
Her birthday will be on the 8th day of this month. Since I still do not have enough savings, I will still try to save and set aside some of my earnings here for here. Yes, I am still a student, but I am doing everything to reach my goals and for me to be able to fulfill their dreams for me, for my brothers and sister, and for them, as well. I love my family that is why I am striving hard to achieve the goals I have dreamed for myself and for my family, as well as, to provide them a great future someday.
To be able to sell some of the listed NFT I have purchased in Juungle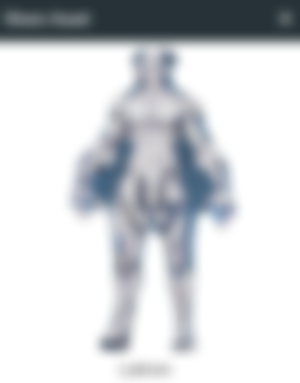 I listed it there for 0.0801 BCH. I know it is somewhat big, but for those who can afford to buy it, I will be very thankful to you. The proceeds will be of great help.
That's all for now. I hope I can manage to achieve these things. Know that it is not just for myself, it is for my family as well, and to also to have something I can used to pay some expenses. Thank you!



All Other Images in this article are Copyright Free Images from Pixabay.
An original content