November 16, 2021
How's your Monday readcashers?
Mine was another productive and even my Wonderwoman self was beaten up by the overwhelming hustling. I got a limited amount of time early in the morning as my not-so-annoying boss summoned my sleepy soul to accompany her to the next city. That was after I ate my breakfast.
Beforehand, I had time to make my morning post on noisecash while devouring my breakfast. That was another multi-tasking while interacting with the community, visiting other posts, and commenting on them.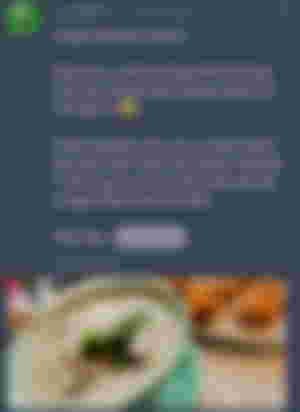 Next was visiting my readcash account to check if Rusty misses me, lol. Again, I replied in the comments of my readers then visited other articles, while munching my BF (as what Ruffa named it). Lol. And that's when I remembered readcash's second anniversary. Aigoo. How did I forget about it?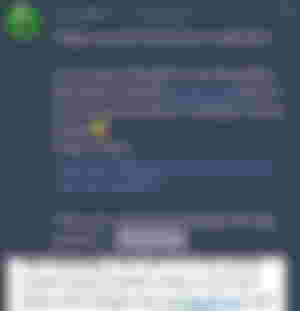 Early this month, I planned to make an article about it as I thought that its birthday was this month. But when I scanned the admin's articles, I found out that it was last month, not this month 🤦‍♀️. I got lost track of it. But better late than never!
So let us greet read.cash a happiest birthday🎈🎉🎁🎂
FYI, read.cash was born in October 2019 and there wasn't Rusty yet that time. You can check the FAQs for more info here.
You can also check the changes that happened in the tipping system through this anniversary post of mine.
An Awesome Year With read.cash And Bitcoin Cash
I actually made an article this afternoon (from the time of writing) for readcash's second anniversary. However, it was kind've poetry and quite long, and I wasn't able to finish it and so I opted to write this short article as I don't want to be absent in posting today, lol. My goal for 1 article per day will continue no matter what happens!
These 2 years of existence truly proved that read.cash is The Best Crypto-Blogging Platform. It didn't only changed my perspectives in life and helped me save for my future, but also helped a lot of individuals here. The students, single parents, jobless individuals, and in-house workers.
This is such a huge blessing to all of us. It does not only allow us to earn while at the comfort of our home or anywhere and everywhere else, but also allow us to meet different faces with different races, acquire different knowledge, and learn more opportunities that could suffice our daily needs. Above all, the friendships built through this platform are what matters more.
And what more exciting when its sibling noise.cash was born. The community becomes merrier and noisier. More people were onboarded and met. Our family becomes bigger day by day. At the end of the day, we can tell that noise and readcash, are the platforms that are worth spending time on.
I couldn't agree more! You'll have fun while getting BCH rewards. The boring ones won't feel it of course, ✌✌. Just kidding.
I don't want to make this article long as I only wanted to inform you about Read's second birthday. Moreover, it's now past 10 in the evening and I only have a few minutes left before I slumber.
Expect this to be posted tomorrow at 5 in the afternoon 😅. That's my schedule of posting.
Additionally, another good news came this evening which inspired me to write this short article. My entry for the #AmazingNature writing contest on Hive was chosen as the winner 🥰.
It was 8 days ago when I posted my entry after learning about it from our mad Scottsman @TengoLoTodo. That was the first thing I did in the morning that day after getting free HP from the giftgiver.site.
You can check my entry here Amazing Nature Contest Entry: Nature and Life. You guys know that I am a nature lover and so I didn't lose the chance to showcase my nature 's photographs and experiences 🤭.
I was truly glad when I received a notif about it since it was my first time to join a contest on Hive and my first time to win as well. The prize wasn't that huge though. But I was more after on sharing my nature photographs and experiences.
A NewBee on Hive needs to develop more wings so I could do more buzzling and juggle from one platform to another, lol.
Time check, 11:02 in the evening, I have to sign off now so I need to end this article already. I guess this is enough to make nonsensical content. I told you, more will follow, lol.
That's all folks. My Monday ramblings.
Once again, happy second anniversary read.cash!! Let's hope for more years to come. The same with its sibling noise.cash.
Thanks for your time.
Shout out to Scotsman, thanks for giving sponsorship @TengoLoTodo. And to @Bloghound for renewing her sponsorship. Thanks guys.
©read.cash/@Jane (All Rights Reserved 2021)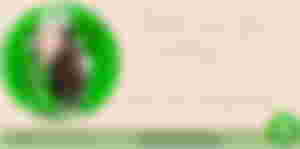 Time of writing: 11/15/21 @10:35 pm