September 2, 2021
Another month, another tallying, and reporting. This is actually a hassle for me since I have a full-time job in the real world. But for the sake of organizing my stuff to monitor my monthly earnings well, this becomes my routine every end of the month.
My profits aren't as big as the profits of others like @PVMihalache and @Eirolfeam2. But this is better than nothing. We won't get anything by just putting our assets to sleep in our wallets.
Why not let them work for us?
---
The details are based at the time of writing 09/01 @9:30 am, so profits are higher by now.
PancakeSwap is the top DEX (Decentralized Finance) in Binance Smart Chain and a great platform to stake and farm your $CAKE and other tokens included in their pools.
The AutoCAKE pool provides auto compounding of the earned interest with 0% unstaking fee and 2% Performance fee. At the time of writing, the APR dropped from 98.53% last month to 90.25%. But this still gave me a small profit, better than nothing.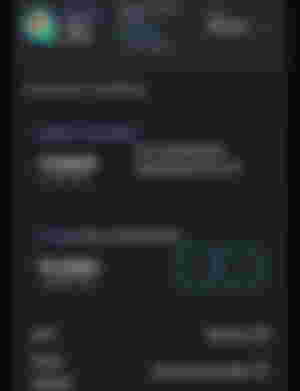 I started using this AutoCAKE pool 3 months ago and I have not harvested the profit yet. It may be small for some, but huge for me. The 3.34343 CAKE profit can not be earned if I will only put my CAKE on Binance.
Speaking of which, I might transfer my remaining CAKE on Binance to PCS to accumulate daily interest as well. I'm also planning to sell my small assets so I can buy more CAKE since this coin has good potential and PCS is a great platform where I can make my CAKE grow.
---
CUB Finance is an extension project of LeoFinance and another DeFi platform to earn passive income. It is still an infant in the DeFi space but already making a name. I started adding LP to its pool three months ago and I tried the CUB Kingdom last month.
For August, the profit I have earned is 17.144 CUB and I have harvested the profit to transfer to the Kingdom. I'm still not adding more LP though since I don't have enough BUSD to pair with my CUB. Hoping for the market to go even greener so I can sell some assets and invest more on this farm.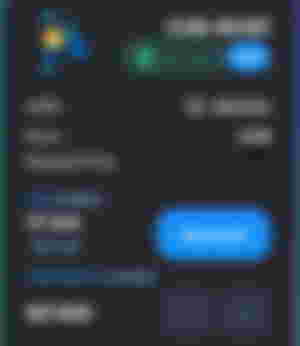 If you will try adding LP on any DeFi platform, you better choose a pair with stablecoins to avoid huge impermanent losses because the market is always volatile.
I added 76.55 CUB to this Kingdom last month with auto compounding. Its APY dropped from 94.67% to 80.18% at the time of writing.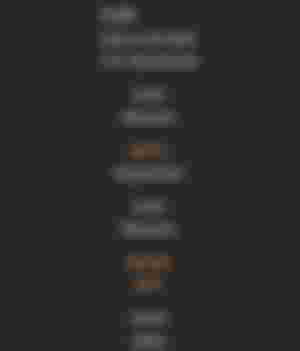 From 76.55 CUB, it became 80.52 CUB at the time of writing. Thus adding 3.915 CUB to it which is my profit for this month.
I wanted to transfer my harvested profit from the Farm but the fee was too high which was $1.09 BNB. It's a pain in the ass and I'll just check it back later.
---
For those who want their BCH to grow, Nexo is a good place for you. But there are always risks everywhere, so be aware of them.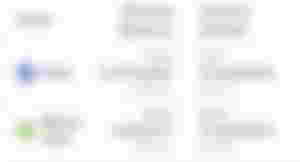 I stopped sending my readcash earnings to Nexo because of the errors I encountered last month and I just placed 1.4+ BCH on it to accumulate daily interest. Some of my ETH is also on Binance for trading purposes. I was already earning $3+ a week last June but an error occurred after putting my savings on my Fixed Terms account which made me decide to just put them back to my Flex Terms account. With that, the daily interest restarted last July giving me a very small profit a week. But then again, it's better than nothing.
So these are my small profits on Nexo.
BCH - 0.00942606 ($5.95726992)
ETH- 0.00037886 ($1.2975955)
TOTAL: $7.25486542
This is already better than just letting my BCH sleep in my wallet. The longer you hold your assets in your compound wallet, the higher its returns as it is increasing day by day.
---
And the newest DEX on my list...
BenSwap is the very first DEX on SmartBCH and so I dived into its pool to be one of the pioneers and to support SmartBCH DeFi projects as well. It's actually a way to help the Bitcoin Cash network grow.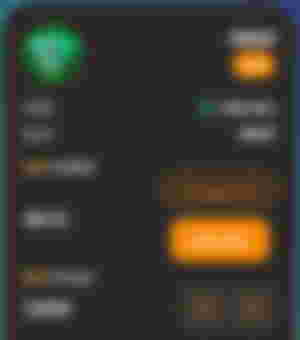 I staked last August 27 and the yield farming started when the Presale ended last 28 if I'm not mistaken. So after 4 days of staking, my 1000 $EBEN has already accumulated 49.72 EBEN profit, and its price increases from $0.122 at the time of staking to $0.201 at the time of writing. This gave me a $9.99372 profit for this and the $122 worth of BCH I used for buying EBEN became $201 with a $79 increase on my EBEN investment just after a few days.
At 3 pm today, the $EBEN price went up to $0.523, and my BenSwap Staking profit to 69.753 EBEN. Thus, giving me $36+ profit from staking and $401 profit from my $122 initial investment.
The setting up process of SmartBCH on Metamask wallet is quite tough, especially for beginners. But the step-by-step procedures make the integration process easier. The same with sending and receiving BCH on SEP20 Network from CoinFLEX to Metamask and vice versa. It's quite complicated at first, but once you try it, the next process is easier.
For more info on how to send BCH on SEP20 Network, you can check this link.
---
BCH shows positive trends this month of August so I took the opportunity to earn some BCH.
The 0.4 BCH I have invested on Spot Trading earned 0.113 BCH after successful trades.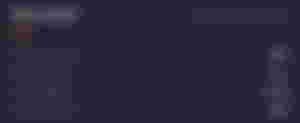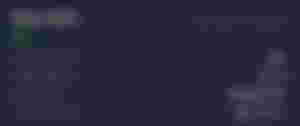 I sold $260 worth of BCH and I was able to buy $349.29 worth of BCH after multiple successful trades. That is how you'll get profit in trading. Sell when the price is high, and buy more when the price is low.
---
Aside from these DeFi platforms, my BNB on the BNB Vault is also accumulating daily interest while earning new tokens from the Launchpool. The same with my assets on Binance Savings account with corresponding daily interest.
There are a lot of earning opportunities in this crypto DeFi space if you will only explore it. But many are hesitant to take the risks. However, stepping into this crypto space is already risky, so why hesitate to take more risks? It's just a matter of choosing the good platform to invest in, and of course, always conduct due diligence before taking any actions.
We can farm, stake, lend, and trade. Many want to earn more, but only a few are willing to learn how to have it. Don't just say "Sana all" like what MJ said. Grind and strive, and learn how to grab the new opportunities that can give you high returns.
All information above is just for
educational purposes.
Don't forget to DYOR before 
taking any action and only invest 
what you can first to lose. 
Expect the risk and take 
accountability for your actions. 
Related Articles:
My First Time Yield Farming On PancakeSwap And Things You Should Know About Yield Farming
Earn While You Sleep With Crypto Compounding
Ways You Can Do To Grow Your Bitcoin Cash
Earn Passive Income Amid Market Crash