August 7, 2021
I'm back to CrypTalk now and I miss tackling cryptocurrencies especially Bitcoin Cash. This article is for the beginners because I know that old users already know this matter. As a matter of fact, many are already doing these ways to grow their Bitcoin Cash.
A year ago, I wasn't thinking such things because what I only care about was saving and saving more Bitcoin Cash. But as days passed by, I've read several articles tackling how they grow their crypto assets. I was interested and amazed at how they managed to grow their crypto portfolio in just a short period.
In this crypto world, there are a lot of opportunities and ways to accumulate more crypto without exerting too much effort or taking too complicated tasks. Decentralized Finance, for example, a financial application built on blockchain technologies offers too many ways and tools to generate easy income without complex requirements. All you need here are skills on how to navigate the platform and how to start accumulating passive income.
You might be thinking of ways how to grow your Bitcoin Cash. We can't just let our BCH sleep in our custodial or non-custodial wallets until the time that we want to pull them out already. And since we are here in this crypto world dealing digital cryptocurrencies, we can call ourselves investors. And as a practical investor, we should always find ways to generate more profits if that's what we are aiming for. But as a newbie in this crypto world, we are somewhat skeptical about which strategy to apply or what application to use because of our fear of losing our assets.
That is the reason why DYOR (Do Your Own Research) is vital before taking any action inside this crypto arena. And always remember not to invest more than what you can afford to lose.
I guess I made a long introductory part here. So let's stop running around the bush and start this....
Let's start with.
In crypto compounding, the key is patience. Crypto compounding allows us to deposit your assets into the lending pools so borrowers can access them. And as a lender, you can earn daily interest from your deposit. The longer you save your assets on the platform, the higher the interest you can earn from your deposit. Platforms like Nexo, Celcius, Blockfi, even exchanges like Binance and Coinbase have crypto compounding too.
You can earn up to 12% daily interest from your deposit. In Nexo for example, where I am currently lending my Bitcoin Cash, they have Flex and Fixed terms. In Flex terms you can earn up to 5% daily interest, while up to 8% daily interest on Fixed Terms, and up to 12% daily interest for stablecoins like Tether.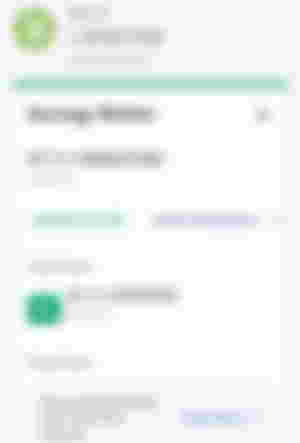 I chose their Flex Terms so I can easily pull out my assets anytime, unlike in Fixed terms where you need to wait the certain period you have chosen to end before you can redeem your assets.
The good thing in crypto compounding is, not only your initial deposit can earn daily interest but as well as the profit you have earned from it. The interest earned will be added to your initial deposit and will start to earn interest as well. Thus, the compound interest increases over time with the amount you have provided into your account.
This is an easy way to earn passive income amid the volatility of the market. To know more about crypto compounding, you can read the article below.
Related Article: Earn While You Sleep With Crypto Compounding
---
Binance offers its users to earn interest while holding your assets into your Savings Account. Bitcoin Cash on Binance Savings Account has 0.82% Estimated Annual Yield.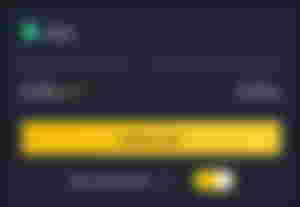 The interest may not be that huge, but it is better than keeping your BCH in your wallet and not generating any profit from it. Although some are worried about saving on Custodial wallet like Binance. However, Binance is one of the most trusted crypto trading platforms. Just provide strong security to avoid your account from being hacked by others.
And if you already have BCH on Binance, instead of putting them on your Spot Wallet, you better moved them to your Savings Account to start accruing daily interest from them.
To do this, simply go to the Home section, look for "More" then click "Savings" which can be found in Finance section, and subscribe to BCH.
You can read this article for more ways of generating profit while holding crypto on Binance.
Related Articles: Earn While Holding Crypto On Binance
---
Venus.io also allows its users to earn interest while holding their BCH on the platform. It has a 0.35% APY for BCH. You can check the platform here https://venus.io/.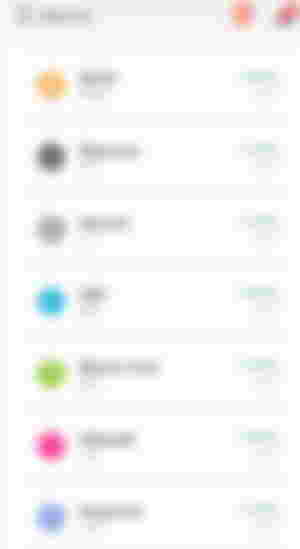 ---
NFTs or Non-Fungible Tokens are growing so fast from beyond collectibles and became a form of investment. And just this year, a platform called Juungle.net was launched to allow its users to buy SLP-based NFTs and earn profit from selling them. You can buy any kind of NFT and sell them at a higher price.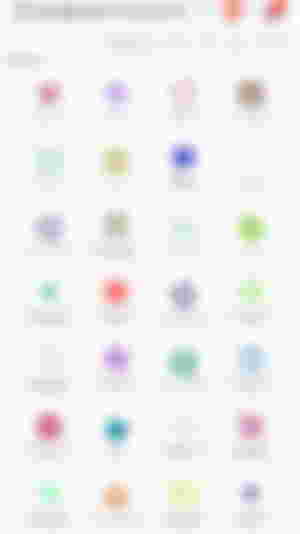 There are a lot of Collectibles on Juungle.net and users can also create their own NFTs then sell them on the Juungle marketplace. To know more about creating and minting NFTs, you can check this link, Creating and Selling NFT Built With Bitcoin Cash.
To know more about trading NFT on the Juungle marketplace, you can check my article below.
Related Article: Grow Your Bitcoin Cash, Collect Waifus On The Juungle
---
Swapping is a safe way to earn more BCH. You can do this simple way on your crypto wallets like Bicoin.com or coins.ph. Simply swap BCH to USDT when the price skyrockets, then swap back USDT to BCH when the price drops. In this way, you can accumulate more BCH without taking complicated actions, and is less risky.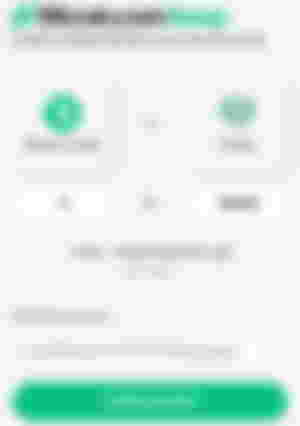 For more risk-takers enthusiasts here, trading is the fastest way to earn more profit. However, if you don't have enough skills, it's also the fastest way to lose your assets. So before diving into the live trading arena, make sure to practice first on trading platforms that offer Demo trading like Stormgain and Bityard.
Related Article: Saving Bitcoin Cash Through Stormgain's Trading And Mining
---
There are two types of trading, Spot and Future trading.
Spot Trading, is the safest type of trading and it is the literal buy and sell strategy. Simply buy at the low price, better buy at the DIP or bear market, then sell them during the bull market. Some traders are also doing Day or Scalp Trading where they go along with the volatility of the market. They sell assets when the price is high, then buy again once the price goes down, and just repeat the process to take advantage of the volatility of the market. This strategy will give them small profits. However, that small profit will be accumulated and become bigger if you do the trading multiple times a day.
Related Article: Spot Trading On Binance
It is also worth noting that, you can get the real profit in buying, not in selling.
Related Article: You Won't Get A Profit In Selling Until You Use It In Buying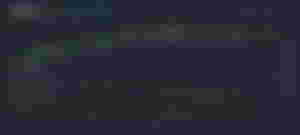 Future trading is the riskiest type of trading and you need to have skills in reading Technical Analysis charts so that you know when to dive in and to dive out. Good skill in predicting what will happen next is also important here. Because in trading, you should not just base your predictions on the current trend but also consider the consequences that might follow, will it pump higher? Or drop to the DIP? The success of your trading always depends on your prediction and good technical analysis.
Related Article: My First Live Future Trading On Binance
Many indicators in trading will help you make a good prediction. You can check @Eybyoung @Kryptlook articles regarding indicators. Even @meitanteikudo has also helpful articles about trading technical analysis.
But this is only for risk-takers, and if you're not, then better practice trading first and pull more courage before you start chasing the bull and the bear at the live crypto trading arena.
---
Here are also the sites where I am claiming free BCH.
Collect coins by doing the tasks, then withdraw them in BCH. You can check this link https://faucetcrypto.com/ref/294755 for more info. I'm not doing tasks here. My coins came from my affiliates and all I need to do is to withdraw them in BCH.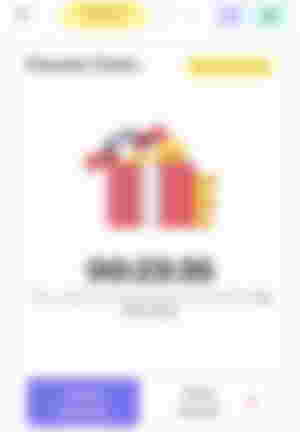 It's a crypto microwallet with different faucets where you can claim free cryptos. In my case, I'm not claiming free crypto here. I got these satoshis from my affiliates and I'm converting these satoshis to BCH when I want to. You can check this link https://faucetpay.io/?r=362054 for more info. I currently have $5 here from my affiliates.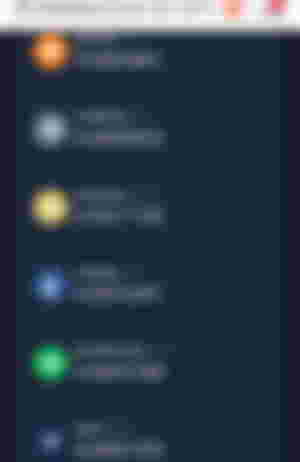 ---
There is always risk anywhere we go. And since you stepped on this crypto space, that only means that you entitled yourself as a risk-taker. However, due diligence before taking any action should always be enforced to avoid regrets and huge losses. But you won't grow in this crypto world if you keep suppressing yourself in exploring and trying new crypto earning opportunities. Just always remember the golden rule here, DYOR before investing in any platforms, and DO NOT INVEST MORE THAN WHAT YOU CAN AFFORD TO LOSE.
And if you are a newbie here, check this article to find out things that you should not do in this crypto space.
Things That Beginners Shouldn't Do In The Crypto Space
So instead of holding your Bitcoin Cash, why not let them work for you?
Related Articles:
Earn Passive Income Amid Market Crash
Earn More Crypto Without Trading
When The Market Goes South, Keep Calm And Stick To Your Goal
While checking this article on a plagiarism checker, I found out that my article about Things That Beginners Shouldn't Do In The Crypto Space has been copied by someone and posted it on another site.

Whoever you are, author of Cryptofans.news, STOP copying readcash articles. You can check the site here https://cryptofans.news/read/reviews/things_that_beginners_shouldnt_do_in_the_crypto_space.html

The site is using another language so I can't access or report the content to their customer service.
This is the real plagiarism issue and that should be stopped or else the user will continue copying readcash articles and post them on this site.

In the first place, I don't like using a plagiarism checker because it's a hassle especially if the content is all written by me. But after this incident, I can say that there is an advantage as well. We will be able to find out who copied our article through these checkers.
This is not financial advice though 
and this article is just for 
educational purposes. Due diligence 
before taking any actions inside 
this crypto space should always 
be imposed to avoid regrets and 
having huge losses. 
I checked it back and it's 100% unique already.
Thanks for your time.