Aside from staking and farming, we can also put our assets to work and earn daily interest in compounding. And for those who don't know, Compounding is like depositing your money in a savings account, but since we are in the crypto space, it's using a decentralized, blockchain protocol. But instead of sending your money into the bank, you are putting your crypto into a compound wallet.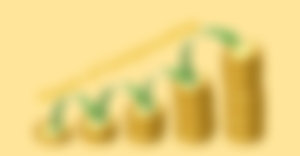 And just like lending to a bank, you will start earning interest on the crypto you have deposited after a minimum of 24 hours of your time of deposit. The interest that you will earn is denominated in the same crypto that you lent.
For example, if you have lent BCH, you will earn interest in BCH. Then the BCH you lent will be added into a giant pool of BCH in a smart contract protocol, sent by thousands of users from different parts of the world.
How is compounding interest calculated?
The daily interest is credited into your Savings Wallet and is then calculated in your upcoming interest transactions.
Principal amount (in original crypto) x (APY/365) = Daily Interest
Your interest is automatically paid into your wallet and will be added to your initial deposit so that the next day you will begin to earn interest on it too.
For example in Nexo, you can earn up to 12% on crypto assets and they have types of saving terms: FLEX or FIXED.
The Fixed Terms allows you to earn 8% in crypto and 12% in fiat. Your crypto must be held up to the end of fixed terms (for ex. 1 month), and cannot be withdrawn or used as collateral for the loan, but can be canceled through sending a request to their customer support. If your assets are in Fixed Terms, they will be protected against liquidation while the term lasts.

The Flex Terms is their regular Earn offering across crypto, fiat, and stablecoins which allows you to withdraw funds at any time.
And Nexo has Loyalty Tiers: BASE, SILVER, GOLD, and PLATINUM.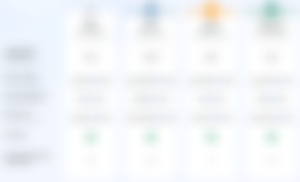 The interest earned is determined by your Loyalty Tier and the type of payout.
(If your interest earned is paid in the same crypto, there is no additional bonus. But if your interest earned is paid in Nexo tokens, you will receive an additional 2% bonus on all your holdings.)
---
On the first day of April, I have transferred my read.cash earnings (January to March) except with the $300 sir Marc gave me (it is saved in my Bitcoin.com wallet) to Nexo to earn daily interest.
BCH 0.15398066 (Nexo balance) + 0.76682658 (read.cash earnings) = 0.92080724
At the time of writing, it's already 0.92190494 BCH and earned 0.0010977 BCH from April 1 to date.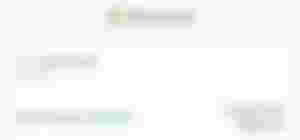 I have also lent my 0.3+ ETH on Nexo last October 2020. But I have transferred 0.1+ to Binance for spot trading last February and another 0.1+ last month. It was April 1 when I checked my balance on Nexo and my remaining ETH was 0.05605628 ETH. As I checked it at the time of writing, it's already ETH 0.05611991 and earned 0.00009378 ETH.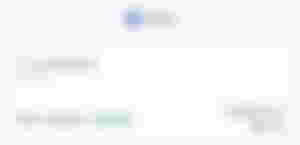 Since the interest is compounding, it is increasing day by day and my account is on a Base tier so I am earning 5% daily interest. Here's some of the weekly interest I've got from Nexo from October to April 5.
You will be notified about your earned interest weekly. As you can see from the photo, even if I have withdrawan some of my ETH last February and March, the earned interest is still increasing since it is compounding. The total amount I have on Nexo at the of writing is $750.77 with ! credit line of $292.83 for both BCH and ETH.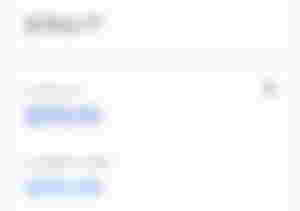 Is it really safe to compound your crypto on Nexo?
Nexo has $375 million insurance on custodial assets through Lloyd's of London. They also have cold storage in bank-grade Class III vaults through the SOC 2 Type 2 certified crypto custodian BitGo. Moreover, all funds are backednby Nexo's portfolio of 200-509% overcollaterized crypto credit lines. And they have zero fees and no minimum contribution required when you register on Nexo.
Aside from lending on Nexo, you can also borrow money from the platform but you need collateral. But of course, it is not advisable to borrow crypto as it has liquidation risk and you might just lose all your money if the market move against you.
Compounding is a good way to put your money to work while you sleep. This is good for long-term investment. The longer you lend your crypto, the higher the returns your will get. Just make sure to put your crypto on a safe compounding platform like Nexo and Blockfi. These two are the top platforms for crypto compounding.
And for those who are afraid of impermanent losses in crypto farming, it is much better to do compounding. The initial earned interest might be small, but it will increase as you hold your money longer in your compound wallet. But always remember to DYOR before investing in any platforms to avoid losing your money. And of course, do not invest more than what you can afford to lose.
More ways to earn crypto:
Earn More Crypto Without Trading

Can't Think Of Anything To Write? Explore The Crypto Space

My First Time Yield Farming On Pancakeswap And Things You Should Know About Yield Farming

Invading The DENS Of CubFinance

Grab These New Crypto Opportunities

Grow Your Bitcoin Cash, Collect Waifus on the Juungle

Saving Bitcoin Cash Through Stormgain's Trading and Mining

Spot Trading On Binance

My First Live Future Trading on Binance