November 17, 2021
This was supposed to be posted yesterday but I wasn't able to finish it so I just made a short article. I don't want to let this sit on my drafts until the next anniversary 😅, so I opted to post this today, lol.
Again, HAPPY 2ND ANNIVERSARY READCASH!!
read.cash just turned 2 years of age last October and I thought it is supposed to celebrate its birthday this month 🤭. But I already mentioned this matter in my article yesterday haha.
Who would have thought that this platform will reach two awesome years! And I hopped in eight months after its creation. I feel very old here, lol. I'm hoping that noisecash would reach the same age as well. Let's hope that!
Having this awesome platform is such a blessing to all of us. Many lives have changed. No odds to concede. And nothing awful to discuss.
At the end of the day, smiles are drawn on our faces. As Rusty dropped down some rewards with surprising bonuses in some cases. And we are more glad if the market turns North which put us at ease. More opportunities are fired that we have to seize.
Peeps from different parts of the world are rejoicing. Everything gets exciting. Everyone is applauding. As the green coin tailed with "Cash" flies high and goes mooning. Party time, that's what I call it. The long wait is truly worth it.
Past came vividly to mind when I first stepped foot here at last! The fangirling-noob me has evolved. Life and mind have improved. Readcash and Bitcoin Cash were involved.
Your heartbeat skipped a bit when Rusty first noticed your work. Do you remember it? The effort in writing has been paid, and excitement never fades. The small amount was overwhelming, and readers' feedback was flattering.
2 years and counting! Until when we would be writing? Until when we would be interacting? How long will this platform be living? 
No matter how long or short this platform would exist, what is certain is we persist. Goals were laid off, even if the internet connection turns off.
Distance doesn't matter, because this platform is open even to a stranger. To all people of the world, welcome aboard! Says Rusty the smarty.
Africa, are you there? Seems like Nigerians are scattering all over. Our quick-witted fellas never fail to amaze us. By their words and talks, opinions, and thoughts.
No one could count the enormous number of Filipinos. Wherever you go, they will appear when you peekaboo. They would take things easy just like writing an essay. And they are jolly, as smiling is their hobby.
North America has invaded the arena. USA, Canada, Mexico, and other Latino, Latina. Can you guys bring me to Costa Rica?
India, Indonesia, Malaysia, Thailand, and other parts of Asia. Oops, did I missed Bangladesh? Oh, don't be mad. Just smile and I'll be glad 😁.
Venezuela hello amiga/amigo! Cómo estás? Espero que estés bien aquí. Me estoy esforzando mucho, hablando Español 🤣.
European countries seem to dominate the community. From Romania, Russia, Germany, Italy, France to the UK. Of course Ireland, hello momma! I would shout your name without a comma 😁.
Read.cash seems to be the home of everyone. And talking about the best crypto blogging platform, it is for me the top one. A harmonious community indeed it is. Could you find another else that is as lively as it is?
Sadly no. And without further ado, let's throw the party without any delay. Turn on the music and dance like a BCH addict. Noise too is getting deafening. As these two platforms are time worth spending.
Above all, let's not forget the true meaning of it. What's your point of view? Let's list it down and begin anew. Oh, don't forget to stash your green cash. Because in the future it could be your sash. That anyone could not make you hush.
Read.cash. What it is to you? A friend? A companion? A workplace? A lover whom you could say I love you? Rusty, can you even say I do? Coz' I'll say yes without ado.
Yours truly has made an acronym, so I couldn't forget its name. You might find it lame and I won't give you blame. But it's not bad at all that I could acclaim. Lol.
Let's get back on track as I am running out of brain cells, and I'm not book smart, lol.
R for Read/Reading. Isn't it obvious? What have you done when you first stepped foot on this platform? Write? Of course, read. In reading, we are learning. In reading, we are acquiring new knowledge. In reading, we are earning. How is that so? Of course, how could you write if you can't read? On any blogging platform, reading comes first before writing. And it is obviously stated on its name. Read dot cash. Read first before you could get Bitcoin Cash.
E for Enhance. Read.cash has been a training ground for frustrated writers like me 🤭. It helps us enhance our different skills - reading, writing, comprehension, and oops, don't forget the photography skills.
A for Assistance. Undeniably, read.cash offers assistance and helps us financially. It serves as our working ground and we are being paid by Bitcoin Cash. Students, jobless, single parents, and workers from home have benefited the most in blogging here. The once hobby in writing becomes the source of cash that helps us suffice our daily needs. At the same time, users assist each other, especially those newbies, to easily comprehend things about this platform. Giving upvotes and sponsorships are other forms of assistance to motivate each other. And lastly, with the help of informative articles, we can gain new knowledge that can be applied to our daily lives.
D for Distance. As I have mentioned before, read.cash is not limited to any geographic location. Different people from different parts of the world could access and blog on this platform. Distance doesn't matter in terms of interacting with each other. It always starts in the comment section.
C for Cash/Character. At the end of the day, we are happy and blessed to receive the rewards for blogging. The amazing green cash - Bitcoin Cash. And while blogging, we are building our character or the author's brand that would remain on our readers' minds. People would easily identify us through our unique brand and own genre in writing. Moreover, in writing stories, we are also creating fictional characters that could make our story appealing to readers.
A for Abilities. What ability(s) have you developed while blogging here? There are a plethora of abilities that have been developed. The ability to write fast or long articles. The ability to think quickly about the given prompts. The ability to accept the writing challenges. The ability to write unique and creative writings. The ability to acquire new things and knowledge about crypto and blogging. The ability to decipher and comprehend the complicated blockchain stuff. And the ability to execute and apply the acquired knowledge, especially in trading and other DeFi applications. It's all because of read.cash. Because we all learned about them here.
S for Social Interaction. The most important part here is social interaction. Because without this, our content would be useless as there would be no readers. Through interacting with others, we are gaining readers, as well as a group of friends. And without social interaction here, this platform would be like a ghost town!
H for Having fun! The last and most important part here is having fun while blogging and interacting with the people inside this community. It's not just about gaining rewards, it's about having fun. Don't take this platform for granted or take writing seriously.
It is always important to have fun so we could stay longer on this platform. And it would be great if our memories with blogging on this platform are all happy, with no odds, hatred, and enemies.
Love lots! Long live read.cash!!
Thanks for your time.
©read.cash/@Jane (All Rights Reserved 2021)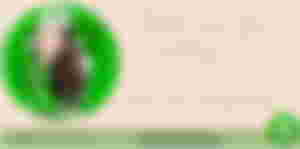 Time of writing: 11/16/21 @8pm