My Thrifted clothes collection: Shirts and Pants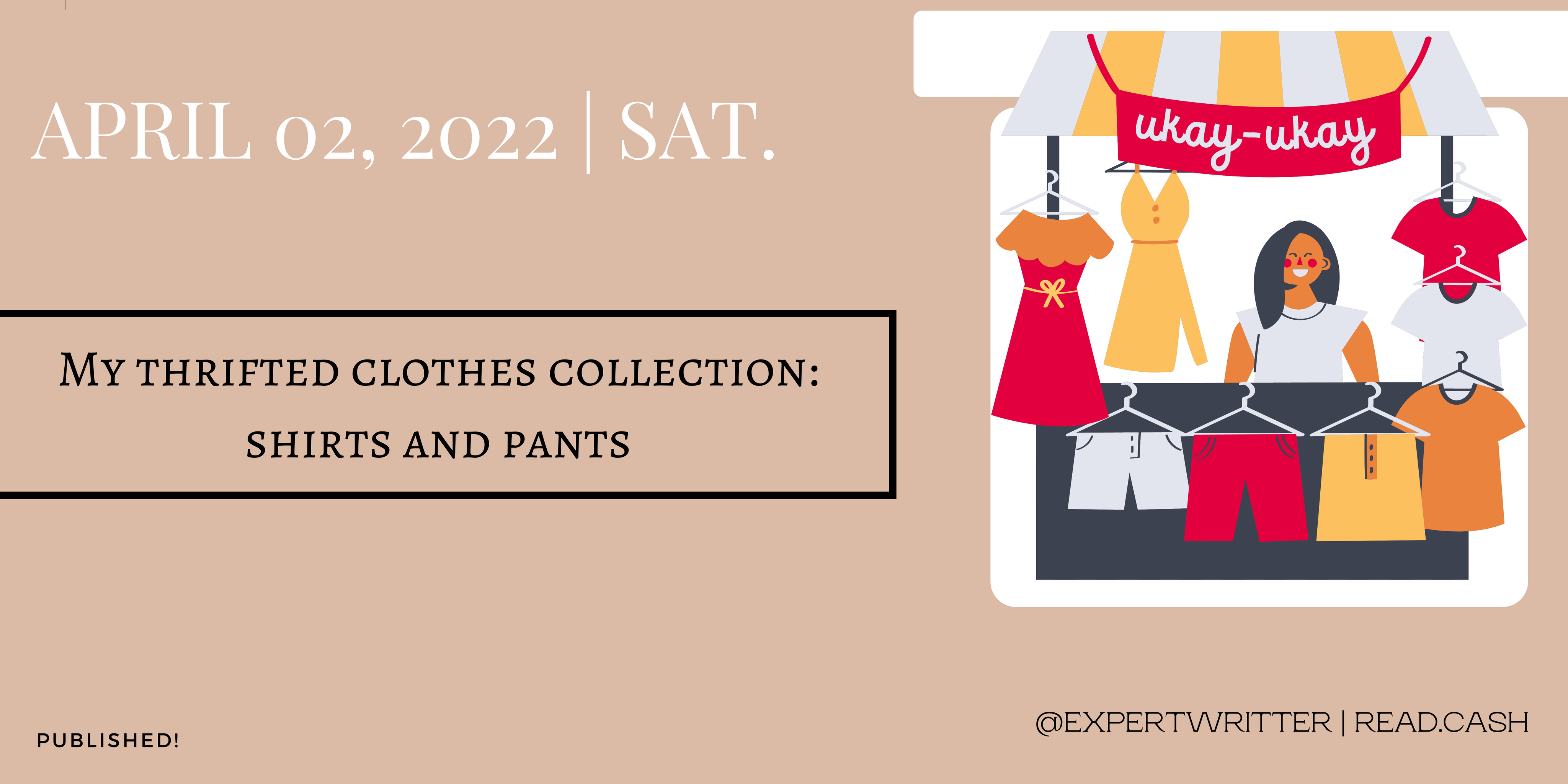 Since High School days, I really like buying thrifted clothes and because of my Classmate, she influenced me before to buy some thrifted clothes and for the first time that buying Ukay or thrift cloth, I can't believe that I will become addicted to it. It's just started to 10 peso bill until I spend 50 peso to 100 peso buying some thrifted clothes.
Most of the thrifted clothes that I bought are shirts because I am addicted of wearing shirts than blouses. I prefer wearing Large sizes back then when I'm still thin but now, when I like shirts that has a big size to me, I shift to extra large size.
When the pandemic starts, there are a lot of sellers that selling thrift clothes or Ukay online. They are doing Live selling, Online posting, or whatever they prefer to do just to sell the clothes that they bought per bale. Here in our area, every girls that I know are now selling ukay. They sell different kind of clothes such as shirts, tees, shorts, pants like that and they also tried to sell their own pre-loved clothes.
Do you like buying thrifted clothes? Because me, yes! That's why our topic for today is sharing to you my Thrifted clothes collection(s) that I bought online and or in personal. Let's start!
I bought this one to my cousin who is selling online. She is doing live selling for her child's milk and things that he needed. I just bought this blouse for only Php 10.00 and at first that i saw it, I think I like this one because it' will be look good to me since my skin is whiter a little. I didn't expect this simple blouse to be in a good condition since it was stated to her caption that the blouse isn't ironed and washed and she also said to her live while selling this that there is a little washable stain. I still commented: Mine this blouse even if there is a stain and I need to wash it.
But what I expect is the fabric of this blouse is thick but when I wear it, the color of my bra can see through but it's okay because it's not that much.
Anyways, and because I am a pro in cleaning some clothes, you can see it that there's no stains already and it looks good and presentable like brand new now! Hehe for only Php 10.00, I can able to have some simple but cute blouse that I can use when I will going somewhere.
Wow! I Didn't expect that this shirt will be this beautiful and nice. I bought this shirt to my cousin too. The reason why I bought this is because of the word, 'Gucci' I don't really know if this shirt is original before but I don't expect this that it will be original Gucci item lol. When they give the shirt to me, The first thing that I noticed is, there is color brown stains in the colar and in the shoulder part too but the rest is still in good condition esp. The enbroided strawberry design and the tag. I didn't expect that much to this because I only bought this one for only Php 25.00 and when I washed it and dry it, I can't believe that this will be look nice and good! Perfect to wear when I go outside.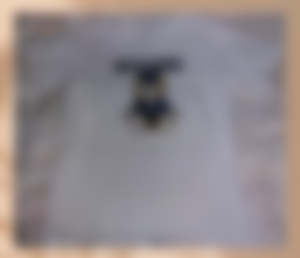 Actually, this shirt is for our outing when we will go to the Antong falls with my friends but my cousin's delivery time is late and I can't take it back the word 'Cancel' the order together with the 1 blouse andshirt above plus the other shirt that I mined to her. I just let it be and I don't like to be a bad buyer besides, she is selling online for her Son and I can still able to wear this soon when I will go out. Anyways, I bought this one for only Php 35.00 just like the two clothes above, this is also not in a good condition because there's also some washable stains but I can able to get rid of it using Zonrox or disenfect it and look how it looks now. I tried this to pair it with my wide leg pants yesterday and I can tell that I choose the right decision to mine this because it can fits me well and it's good to wear too!
Next is the pants!
Do you like to follow the trend? I don't know how or who is the first one who invented to wear this kind of jeans or pants because it's already in the past. This days, retro outfits are so very expensive because they are rare to find now. Good thing that there are some bales and some online sellers can still able to sell these kind of fashion wears. Wearing some old clothes looks like we go back to the old era and here are the wideleg pants that I got from Thrifted!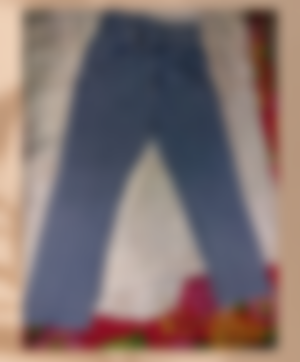 My sister is selling a pants like this before and I'm so shock because this beautiful wideleg jeans is set aside. I mean, no buyers bought this one and I'm cursing them because they are so.. HAHA this pants looks beautiful you know? And it fits me well. If ever this pants can be sell in the mall, maybe the price is Php 450.00 or more. Because of the color and the condition is excellent and no flaws! It looks brand new.
Anyways, I just bought this to her for only Php 150.00 unlike to the mall shops, like I said, their pants like this one costs for Php 450-maximum price.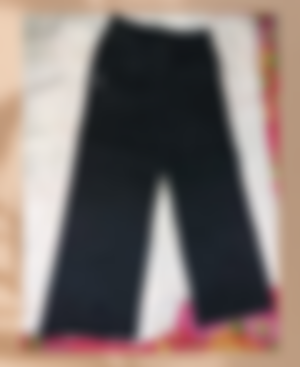 I also bought this one to my Sister for only Php 120.00 and I choose this one because it's plan and I don't have some black colored pants like this. All of my Pants or jeans color are sometimes Gray, Light Gray, Blue, baby Blue, and White like that. But having a color black and the fabric of this pants, I decided to grab it and I can pair it with my white colored shirts.
I bought this wide leg jeans for Php 150.00 too. I also bought this to my Sister. HAHA if you noticed why i always bought to her when it comes to wideleg pants is because, I do like to support her business plus, instead of buying to other online seller, why not buying to my Sister since she is the one who is just near and besides, the jeans that she is selling is in good condition and it's affordable unlike to other online sellers that they are selling their items over priced but it's not that in good designs.
Meanwhile, I have another pants that I bought for only Php 50.00 but I used it last week when there is an occasion here at our house and I haven't washed it yet but I found a picture wearing it. Hihi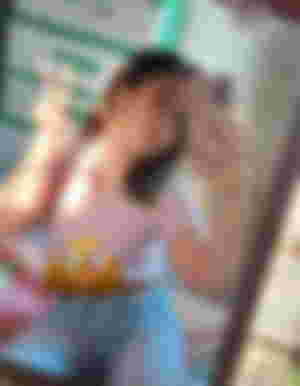 Buying online is one of my past time esp. That I bought just a simple and not that expensive clothes. You know, there's nothing wrong of buying some thrifted clothes and just in a cheap prices, what's important the most is when you wear it, you can slay it like you buy them in a expensive price and in expensive shops but not.
Thanks for reading! Wait for the part two because I have another batch of clothes that I bought for in just a cheap price only! You can also share yours! Tag me.
---
My Previous articles:
What a great start of the month of April 2022
The 7 topics that I published in just one month!
Because, I have Ugly Underarms!
How can I defeat this Hot weather?
We celebrated our Grandpa's 72nd Birthday!