What a Great Start of the Month of April 2022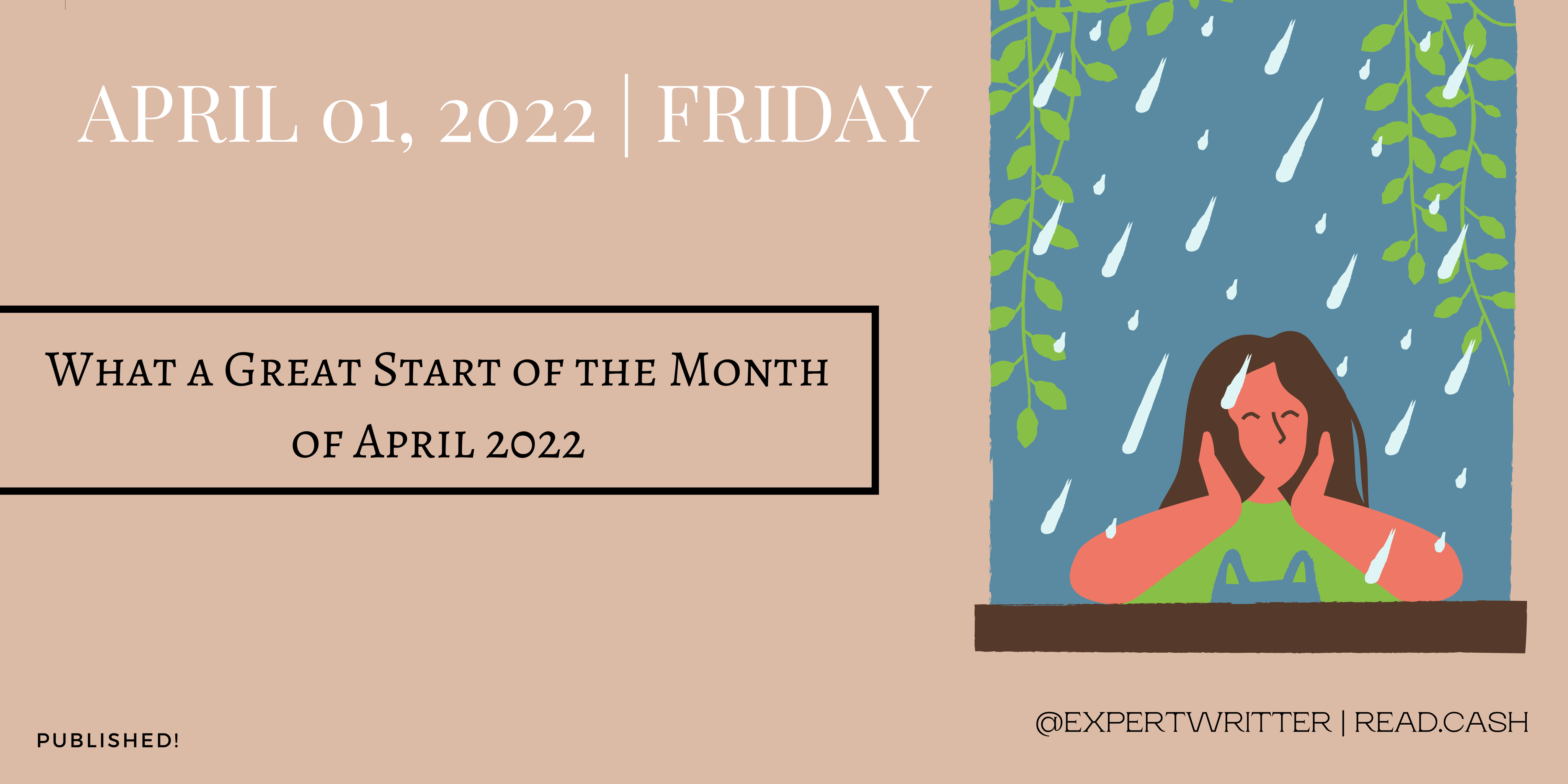 What a nice day for me. I enjoyed this whole day because it rained in our place earlier. I enjoyed taking a bath in the rain good thing that my Grandparents is not here right now. They are away to attend our younger cousin's birthday in Rosales, Pangasinan. Actually, they are inviting me to go but I told them that I am lazy to travel. So, I am staying here at our house with my older Sister and her lesbian boyfriend right now.
Like I said, I take a bath in the rain. If my Grandma is here and she saw me taking a bath outside, for sure she will scold and spank my butt because I am so stubborn and she knows that I am just easy to get sick (oh please! I hope that i will not get sick because of the rain) my god!
I'm so very thankful to God because he heared my wish and that is to experienced rainy season even if it's just a one day because it's always sunny and the weather is so hot always.
After I take a bath in the rain, I grab a mango in our neighbor's house. I miss eating mango the green mango and pair it with fish sauce with sugar. Ghad! I'm not pregnant okay? I just like to eat mango while raining outside.
I sat in the one chair while eating the mango thag I peeled while waiting for my orders to be arrived because Shopee and Lazada notified me tbat my orders will be arrive today. I'm worried to the workers who are still continuing to deliver the orders of the customers right now because our way to go to our compound inside is not that Good and it's still raining. I prayed inside my mind that I hope they are safe.
Glad! That they are safe arriving in our plaza even if it's still raining. I told the first delivery guy to stay a little bit in our Great grandparent's house veranda while it's still raining and continue to deliver when the rain stops a little. I even asked him if he wants coffee but he told me that it's okay. I smiled when the rain is already stop and he already bid goodbye after that. Meanwhile, the second delivery guy didn't stop and stay a little bit longer because there's no rain when he arrived.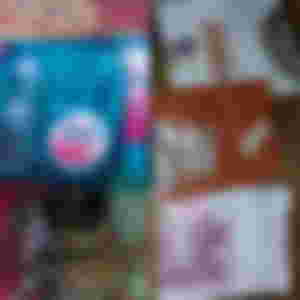 Here are my orders that arrived first. My gosh! the packaging before I opened it, it's so very secured and it didn't wet inside of the parcel even if it rained. Anyways, I make an review of these Items when all of the things that I ordered are already here. Not now.
Anyways, for today's article, this is supposed to be just a short article but I decided to include what I did a while ago and about the two parcels that just arrived here. Because there's no reason, i just like to be talkative and share some random things right now and of course! This is not the end yet because you already know if what is this topic is all about because you know me of sharing and publishing about my achievements and how much I earned this month.
So let me share you if how much I accumulated at the month of March 2022!
Many users thought that I earned a lot more than them but you know what? It makes me feel sad when other users down theirselves about what they always accumulated every month.
You know, I hate it when other users are always think negativeness about what or how much they earned everyday or every month esp the new users who just started a month of writing here.
Please don't be like that to yourself. I know that you also did your best and even if how much you recieved, I still consider that as a blessing from above and a result of you- being a hard working person. So I congratulate everyone who survived last month esp. The new users who just started and being 1 Month user of this platform hoping that in this month, it will be become a productive and we can enjoyed this month even though the Bitcoincash Price is like a ferriswheel. Wepeee!
Let me remind you that I don't brag if how much I earned here. I just wanted to write about it because it will supposed to be to inspire the new users if ever there are some newbies that will read this article of mine today.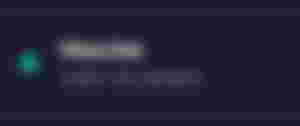 I accumulated a total amount og 0.65 BCH because of the dip of thr Bitcoincash, I think. You know that our month of March became a red and bloody hell market. There is a part of me that I was sad because it didn't pumped again just like before but there is also a part of me that I am still enjoying the dip because I am earning for the room that can be build soon.
If you are worried to BCH don't worry and always think positive because it will be back to mooning soon! We should just wait patiently and just enjoyed the Month and don't mind if how much we will earn the most important thing is, we enjoyed of writing/publishing here and interacting with new people.
Meanwhile, I don't have some new things that happening on my SmartBCH wallet because they are still dip and sleeping. So, my earnings is I just let it be there and I don't spend more BCH again to invest. The most Important thing for me is I still have some HODL of sBCH tokens.
That's all for today! This is really a great day for me and I hope that your day was spend to be great too! Thanks for reading!
---
My Previous articles:
The 7 topics that I published in just one month!
Because, I have Ugly Underarms!
How can I defeat this Hot weather?
We celebrated our Grandpa's 72nd Birthday!
Online Raket: Let's try to sell swim wears