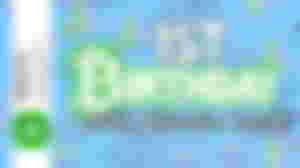 A few days before my birthday, (which is today, and thanks a lot for all of your greetings), I have written an article about my own thoughts of being a year younger, and I presented some Insights of a 21 Year Old me. I forgot that I am going 22 a few days after, so it just made me smile a bit.
I have also opened how busy and bombarded I was with responsibilities last week, because of some unfortunate announcements. I did not complain about the increased tasks, I was upset to myself because Idid overthink a lot, pressured my own self and questioned my abilities, and it made my actions more exhausting. Good thing though, that I orayed to God for strength.
I could not deny, however, that I was also mentally tired. Back pains came back, my eye strained more often than before, and I had some frequent headaches. My activity and consistency in both noise.cash and read.cash were also affected because I would only post once every two days. With physical fatigue followed emotional exhaustion. All my socials are unattended for days, unless I reall have to attend to them. There were always thoughts of just going home and lying down all day long. It was a torturing period, because I torment myself by wanting things that I know I could not get given the situation. Even I know that I could not, I'd still express my 24/7 desire: I Need A Vacation.
The last time I remember feeling this way is two years ago. When I was a graduating college student, suffocated with pressure to pass left and right evaluation exams, stressing over my dorm rent, and other study related expenses, as well as my father's hospitalization that time. I remember losing significant weight back then, and I was sick for whole two weeks after I graduated.
Now, it also happened. But just in work setting. This is the first time I will be sharing this story here. Last Friday, I started feeling sick. Colds came in Last Saturday. And Sunday came, along with a dry cough. And no sense of smell. And taste. As if things could not go worse, I got sick. Thankfully enough, it was already weekend.
I immediately told the appropriate colleagues about my situation and did what should be done. Did some teleconsulting to a doctor of our health card, and here I am. Two weeks isolation, until the symptoms go away. They said I should undergo a swab test, but I insisted having it after fourteen days. They could not force me because my decision prevails. I have a strong feeling that I will get well sooner because I am taking care of myself well, and I have very supportive family, especially, and hands on nursing mother. And I have God.
It has been six days because I have started counting from Saturday. My overall thoughts? I am satisfied with this. Very satisfied. You may ask, why? Why not take swab test for peace of mind? Are you not worried of that's really the "Crown" Virus? My answer, I could not care less.
What's important is, I was granted a vacation I've always wanted. I feel better each day. The symptoms are still there, but they don't affect me greatly. It's nothing more than a simple flu. The first few days were filled with anxiety, of course. There was even this one time I woke up at roughly three a.m. because I feel so cold. That's maybe chilling. I barely got sleep that night, but that was the last. The succeeding days were okay. I have tissue paper to use whenever I am sneezing. I have a place where I could stay isolated for a while, but I never felt alone. My family is always checking up on me, so it did not feel like quarantine at all.
Tell you what, the doctor prescribed me some meds, but I only took them within the first three days as far as I remember. Natural herbs such as green tea, turmeric and calamansi juice, did the wonders for me. Mom also prepared good food, healthy ones. I may not be able to taste the foods, but I still eat them. There is always some eggplants, cucumber, fish, or chicken, or some soup that surely helped my immunity.
And you know what's one of the best things that helped me? Rest. Yes. Sleep. Giving my body the rest that it needs is the secret. It made the magic of getting rid of my anxiety, and worries, that haunted me since last week. My previous articles are full of my sentiments, and I can't find any "happy" articles, and when everything happened and I got some rest, I realized what I was missing.
I am thankful of the comments I read from you guys, who reminded me of importance of taking a break. Some of you even said I was over doing things, that I deserve some rest. I'll always remember your concern. All I could do back then was give you words of thanks, and just complain. Now, God made a way to give me the vacation I've been longing for, and for that I am thankful. It comforted me, knowing that God answered my articles through making all of this happen. I mean, I did not wish to be sick, but His way of granting me some rest is something I can't explain. Thank you is the only thing I can say.
God is aware of how I think things through, and He knows my heart. He listens to the thoughts that go in and out of my mind, and my reflections, even I don't tell it to Him directly.
It is true. When I say that everything's going to be okay soon, I feel that it's happening now. I can't deny that I still worry about some stuff, and dwell on some trivial things, but now, at least I am taking some proper rest. Actually, I had a good afternoon nap that lasted for around three to four hours, I guess. It felt like heaven. Usually, I could not get mysef to sleep in the middle of the day because I have to work, or if not, I had to do other things. But thanks to this work week of no work, I got the rest I need.

The day is almost finished. I celebrated this day well. I am happy. I am satisfied. I am grateful. First of all, for all of you who greeted me a happy birthday, thank you so much.
Thanks to mom, too. She prepared some good food to celebrate my birthday. I did not expect it, actually, but she still did. She really loves me. I may not always understand her ways sometimes, but these are the times I always am sure of how vast and unexplainable her love is for me. Wait, this ain't the time to be emotional. I am sorry, I just could not help but think of all these days she really took care of me well. You know, I am already 22, but she always takes care of me as if I am a fragile eight year old. I love that about her. God, please give her always the super strength because she always works hard. She is the best.
This morning, our breakfast was the yummy pancit bihon.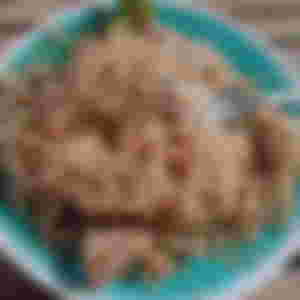 My younger bro also made some corndog as his birthday gift to me. Have I mentioned that my younger bro is a great cook? Yes, he is even better than me. I think I have munched on the corn dog before I took the photo LOL. It is so crispy outside, and tender inside.
Some of the pasta dish were given to our neighbors.
This afternoon, mom prepared carbonara. It was surely creamy, and I am sure it was delicious. It was served with a fried chicken, and my younger bro's corn dog again. I can't have enough of them.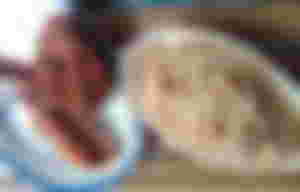 It made me somehow sad that I could not answer whenever they asked if it was delicious. I made sure I enjoyed every single meal, even I don't have a sense of taste yet, to make them feel that I genuinely appreciate them. I really do. Seriously, I am getting emotional over this fact again. Let me be, it's my birthday anyway, okay? It's just that I could have enjoyed it better if only I could taste them. Well, moving on..
Let me also show you this funny meme picture one of my friends sent me through messenger earlier along with her greeting.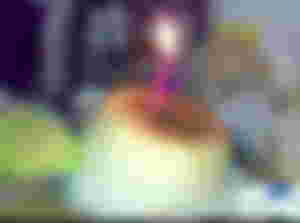 Thank you! I also received greetings through my Facebook and messenger chats, and my happiness is overflowing.

I pursued my plan to provide some help to this animal shelter that I really wanted to do ever since. I hope I could continue it even for just smaller amounts, because this is also my way of doing something for Whitey, the white stray dog that I failed to continuously feed because of my own life situations, especially now, that I can't go to work.
It is with utmost desire that he is in a good place right now.
It feels good to be able to help others for good cause. I know that not all blessings of BCH I receive are for myself. God teaches me to also share these blessings to others and make a difference. It does not matter how big or small the steps are, what matters is the real desire to take action and effect some change.
---
I have also promised to show tha birthday gifts I got from my older sis Grace and mom. I took pictures of them today and here they are!
Mini thermo mug from Ate Grace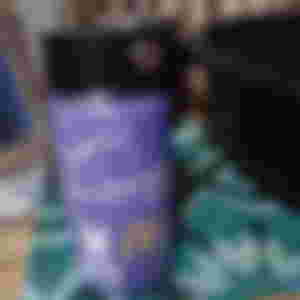 My ARMY heart is so happy! The one above is signature of my favorite BTS member, V. The logos below are of BTS and McDo, you know the BTS Meal special collaboration recently. No words, I love this gift!
I immediately drank green tea through it and bragged it to my family, LOL. I just like it so much. Thank you, Sis!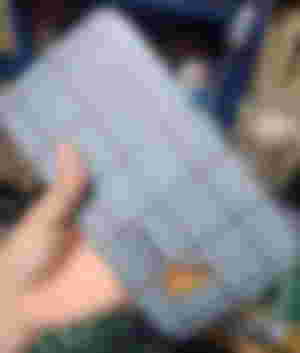 And this one, the color, the minimal design, and the butterfly, how can I not just love it! Thank you, mother dear!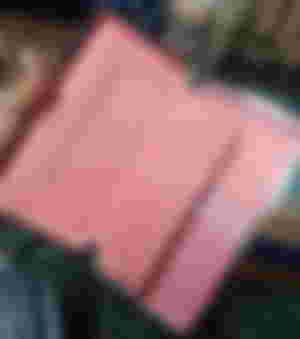 I think this would surely replace my wallet soon. Not gonna lie, I sleep beside this pouch, for real. Don't laugh!

This is how my birthday went. Of all of this, God deserves my gratitude because He made all of this possible. The simplicity covered by the love I received is what made this birthday memorable. I hope I did not bore you with how long this has become.
And wait, I still accept gifts, okay? Even some BCH is very okay 😏 . No kidding! LOL!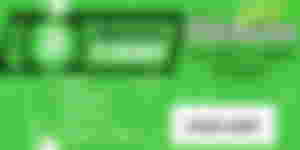 Lead Image from Unsplash.
Enjoyed this article?
Earn Bitcoin Cash by sharing it!
Explain
...and you will also help the author collect more tips.