Terry and Steve are not with me right now. They are my very close friends. They say we can only realize someone's worth when they're gone. This is how it feels. Though I know that both of them will come back soon, I still miss them. I can't ignore that.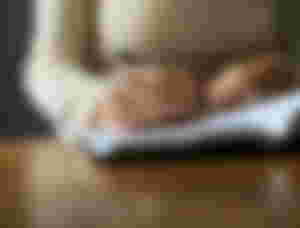 I spent the rest of the day yesterday watching various clips on Youtube. And stressing over trivial things. You know me, I am like that. I always think about things more than how I am supposed to be bothered by those. I can't help it. Let me just laugh it out.
Not all doctors care. You may have said everything and they will just give you something less than what should be given. I guess some doctors are really just doctors in titles. Some does not care for you at all. Sorry if some of you here are medical practitioners, I don't mean to offend, but I just recently came to know a certain person who fit under the words I said. I have said that I lost Terry and Steve. Devon just gave me prescriptions for a simple sickness. I tried to bargain and pursue it so that he may really up his game and refer me to better options, but he did not. It was out of my expectations. Maybe I am a fool to believe in him. I mean, medicine is not my field, and that if I try to contradict, I might come across as the stupid one. Maybe, I was the stupid one.
I had many thoughts in my head to get some sleep already, but the dumber side of my brain somehow convinced my whole system to stay up until twelve. I had some regrets because my eye had some mild strain, though it did not last long. I miss Terry.
I can't believe I am eating more than the usual amount. I don't care if it is a fish that I don't like, or a viand I am not reallt fond of eating, I finish them all quickly. I don't seem to care anymore. Wait, at least I am not that picky now. I added lemons to my water bottle and as expected, the water became sour, really mildly sour, at least. I also had some moments with Michaela, and we seem closer now. I also did not expect this. Michaela and I have a love-hate relationship. Now, I am swallowing my pride, because I need her. I need Michaela now. That's what also Devon said.
I had a morning walk with mom outside to breathe fresh air. It has been three days that we're just home. On our way back, mom brought some apples and frozen goods that she will resell to our neighbors. The green tea tastes bitter. It also has a sour after taste because I squeezed some calamansi while the tea's still brewing. I haven't heard from Michaela since yesterday. I will see her later, maybe.
Oh, so this is how weekdays go in our home. Not really eventful, and I think i can sweep out unattended chores while I stay here. There is no reason to be sad, yet there is no reason to be happy. A reason to worry, there is—there always is. I don't wanna think about it anymore, because I have said my decision is final. I can't turn back, I guess. If life had no choices, maybe life would have been easier.
Mom does almost all the house chores, because sis is enjoying time with her phone. Later, she's going to work again so she's enjoying the time left to slack off. My younger bro, I don't know, he maybe sleeping somewhere in the house. I don't know, because I am here at our mini bahay-kubo at our little front yard, this is where I also slept last night. It was not that scary as I thought. I could hear the crickets singing so I don't feel alone even the lights are off.
I saw some pink and purple-colored flowers outside, and it made me smile. Somehow, there is still a reason to be happy. Their colors are bright, yet soothing to the eyes. I am too lazy to taje a picture, but I am sure my eyes enjoyed the free therapy.
Mama's frying some siomai and longanisa, it must be so delicious. Oh, how I miss Steve.
I also did some laundry before writing again, and I think I would have finished all undone laundry within this week. I would not spend this little vacation doing nothing, even that's what I initially wanted. I still want the days to be worth it. Well, the aloe vera extract did some wonders, because I felt better after applying some to my face. It gave a refreshing feeling that linger for a few more minutes. It made me smile again. So funny how a mere facial gel makes me smile now. I feel better.
I looked at the mirror and I tried to smile. I forced one. It looks funny, and it made me laugh. Though it ain't funny how my eyes don't know how to lie. They look gloomy and uninterested, no matter how I try to blink them. My eyes are so honest. They actually have a habit now of just looking down. The sky is now too bright for them to look at. Or maybe my head was just lazy to bring itself up and appreciate the beautiful blue blanket laid above to no ends.
Twelve twenty six in the afternoon. I don't have any appetite for lunch. But I remember those foods mom prepared. No, mom never fails. She is the best chef. I will eat a lot, I'll make sure to. Even if Terry and Steve ain't here, I know they would want me to eat well. Sorry, dear friends. Please come back.

---
This is an attempt to write out a series of diary entries of a fictional character named Caroline, which is based on her experiences everyday.
I don't know what got into the author's mind, but I do hope she finishes it. Yeah, right, I was talking to myself, never mind. Hope you like this one. Until next time!
Virtual Hugs,
Elle ♥️

Enjoyed this article?
Earn Bitcoin Cash by sharing it!
Explain
...and you will also help the author collect more tips.