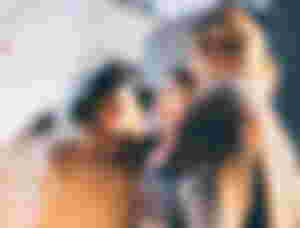 I somehow regret wishing to be an adult soon when I was young. I always envied mom and dad who could go to many places on their own, without the need of asking permission. How they could go home late without anyone scolding them.
There are many days I remember when I resented siestas. I had many things imagined that I'd prefer to do than sleeping inside a boring house. I wanted to go out instead, see the world, run around while it's raining, or playing lots of games under the sun. Not that boring three hours of just lying down while not doing anything but closing our eyes.
Now, I craved sleep. Gone are the days I hated it, now it's drifting away. It's like an estranged relationship. No matter how I try to reach out for it, I just can't. There are many barriers, and responsibilities I have to attend to. Sleeping is now a luxury.
Gone are the siesta days, especially on a workweek. Now, I am so happy with those fifteen minute power naps I get at work, even I know those are not enough. I am always, always, tempted to doze off while working. I always want to make an excuse to just go home and lie down, while erasing all my worries. If only that's possible.
I am thankful of my job. But I know I'll always imagine those dreamy scenes that always stay in my mind, rent-free. Like just being on the bed all day long, not minding anything that will just induce anxiety.
Now, I can go home late, or go out as much as I want, because my parents trust me enough. But I prefer being home. Rainy days are best days to just snuggle with my pillows now. No more playing in the rain. No more games under the sun. Just having a cup of tea while savoring the view of the sky is more than enough for me.
If you would ask me, I want to have some kind of a world I could create and just go inside whenever I want. Can technology somehow make it possible? I want it to be a world full of stuff that's best for a cozy ambience. It maybe a beautiful house where air flows freely, or a place beside the sea where a beautiful sunset is currently showcasing itself. Or maybe a large, comfy bed that will keep me warm on a cold night. It would be better if we could all have a magical key that opens portal to these kinds of places. I would absolutely love that.
So, if you are someone who still have power over your time, enjoy it. Savor those time you can freely sleep. I personally envy people who can wake up whenever they want, because, even alarms help me, I could just not find myself loving them. (Haha! Who does, anyway?)
I am actually sharing this right now, while worrying about a deadline at work. I have been home for more than two hours already, but my job occupies some parts of my mind until now. I still think of my mistakes, possibilties to commit such, and other non-existent things. I bring this stress to myself, and I find it hard to brush them off completely. That's how adulthood is.
I have been jealous of mom and dad who worked and experienced having salaries. I am exactly like them right now, and I questioned my inner child for thinking that way back then. Work is only fun when you love what you do, or when the salary satisfies you, or when you have non-toxic people around, or whateve reason there is. But others even enjoy these things and can't still find joy in what they're doing.
It's because the truth is, nothing is easy. Nothing is easy, dear. Even it's something you are passionate about, nothing beats the fact that it's hard. It just seems easy because you give it a reason to be. Exhaustion says hello. Lack of motivation, too. Unexpected setbacks are waving, too. Oh, and can you see those disappointments, and rejections? Actually, lots of stuff are suddenly entering the frame, and I know you've given up trying to defend your initial thought now.
There is a reason we do things even we sometimes don't like it. We work to have money. We need money to satisfy our needs amd wants. Why? To be happy. It just roots to one reason: our ultimate desire to be genuinely happy. Not just the simple happy, we want that satisfying kind of happy. And we do all sorts of things to be happy, even these things steal happiness itself. How ironic. But it's true.
Now, I kinda envy some kids I saw. They may not even have money, nor jobs, nor that independence I once yearned for. But at least, they are also free of overwhelming worries. Of course, this does not apply to those who are introduced early to the reality if life. I am talking about the kid that I once was, that child who only worries about what I should play, what I should eat, the time I should sleep.
As a child, I used to worry about what the food would be for breakfast, or for lunch, or dinner. Now that I am an adult, I always think about my future. Five to ten years later, where could I be? Am I someone who has made a big difference, or will I still be the same? What if I made some decisions I will suffer many years from now? What should I do to make myself happy again? What should I do to get rid of these burdens. Why is life so hard? When is everything going to be okay? Who am I?
They say a child has lots of questions. They are always oozing of curiousity. I believed that, because it was true. And what I was wrong about is the belief that I could find all the answers once I grow up. Because not all questions have answers. While maturing, some of those questions became deeper and harder to understand. Some new questions came by, and would not leave me alone.
Right now, I am wishing tomorrow to be a sudden holiday, not because I am feeling lazy (or maybe I could be, don't know) but mainly because I want to do something else for once. I want to just have a nice walk in a place without much people, and hear my inner voice that was hidden by the external ones. I want to have a "me" moment where one won't be weirded out and ask me if I was okay, or I was just spacing out.
I remember this moment, this very random moment that I suddenly started crying while I was ironing my uniform. My, that was a good, silent cry! No one from the family noticed—two were on their own rooms, mom and dad where focused on the television. I was having a silent prayer, sharing my own lamentations and worries to God, and I remember my self saying, I want to cry it out, but I could not. But as my silent meditation went along, tears just came streaming down my face, and I could not stop it. I am sure I was out of words to pray, and I just cried it all out.
It sucks when I don't know the reason I feel miserable. It's like crying without knowing the exact reason. And that's what happened last Sunday. Thankful of that emotional prayer though, I felt better after. God is who made it possible for me to get by these three days of absolute pressure. I just wanted to stop and break down, but my prayers kept me going, and guess what, it's a Thursday tomorrow. Two days. Two more days. Then I will reserve the worries for next week again, some other time. Not now.
I can understand if some or most of you may find it hard to understand what I am rambling about right now. What you've read so far, is a product of a free-writing attempt by an exhausted soul. You can say it's a rant of someone who's not enjoying her adulthood. You can also think of it as some pieces of advice. Or maybe, some mild warnings of what adulthood is like.
All of these random ramblings, just for one final thought. I want a vacation. A deserved vacation. Even just three day stay in a peaceful place is okay.
But how could I, when I am the only one working as of now?

Thank God, it's Wednesday. I hope this one gave a better understanding of why I have been on and off in read.cash and noise.cash this week. Things have become more hectic at work, because I have additional tasks to do, under the same working hours. This will be until next week, I guess. Yes, this is not a good news, and just saying this again makes me tired more. But life goes on. Things won't be better if I complain more. I prayed about it, and that's enough. One day, I'll just look back on these extra-exhausting days, and give myself a tap on the shoulder. You worked hard, Elle. You did well.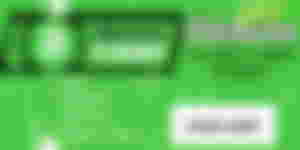 Hello there! I am excited to see your name on my sponsor block. Thank you in advance!
Be a writer in this amazing platform right NOW! Register HERE ❤️ and let me know so I could guide you through.
Let's hang out on noise.cash! I also go by the name username. Find me here:

Lead Image from Unsplash.
Enjoyed this article?
Earn Bitcoin Cash by sharing it!
Explain
...and you will also help the author collect more tips.